Chili Paneer and Indian-Chinese Cuisine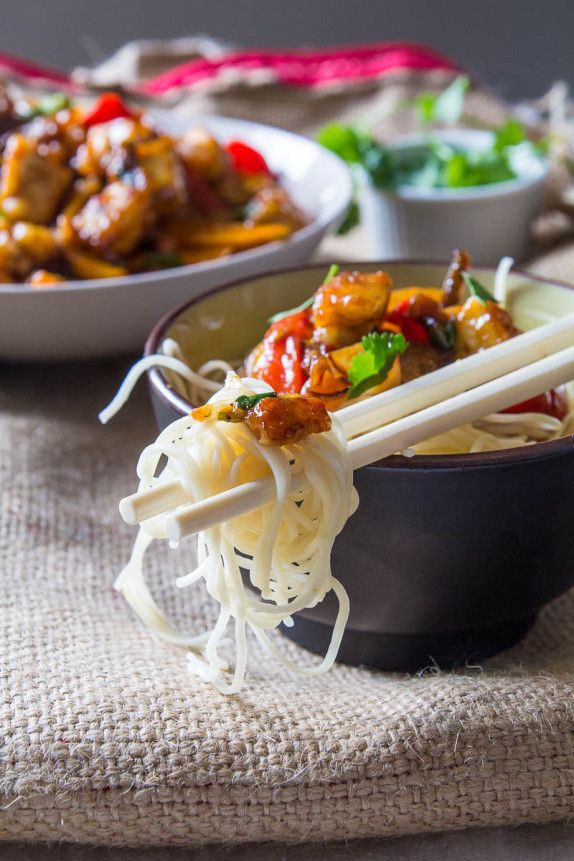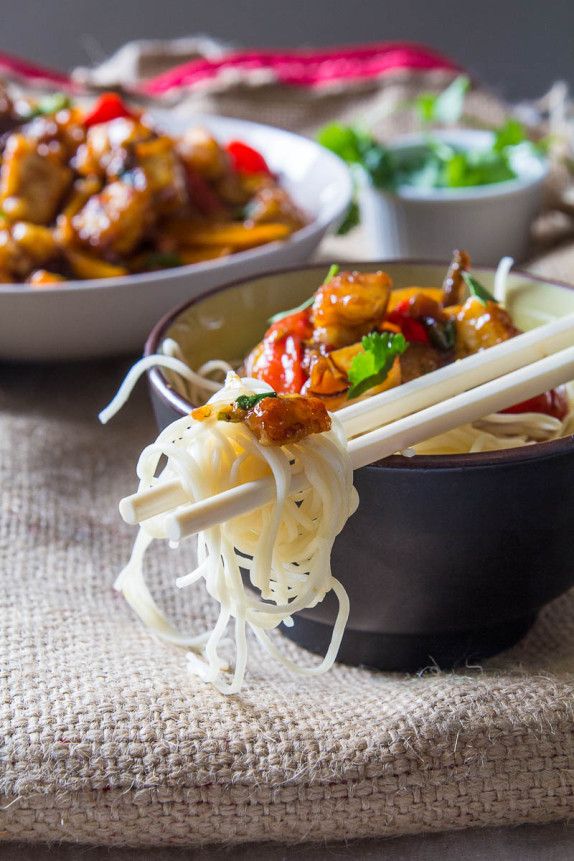 My brother hated pretty much all food except Indian-Chinese when we were younger. Every time we were home alone for dinner, he'd call the local Chinese place for delivery. We'd happily eat our fusion meals together in front of the TV…not something we could do if our parents were home.
India's small population of Chinese immigrants has given rise to a wonderful fusion cuisine. In the 1800's a group of Chinese (mostly Hakka) came to India (mostly Kolkota) to work in the docks. Their influence lead to the creation of a cuisine that is very different from authentic Chinese food. It is closer to Indian food but often made with classic Chinese ingredients like soy sauce and noodles. Indian-Chinese food is extremely popular in India as both restaurant and street food.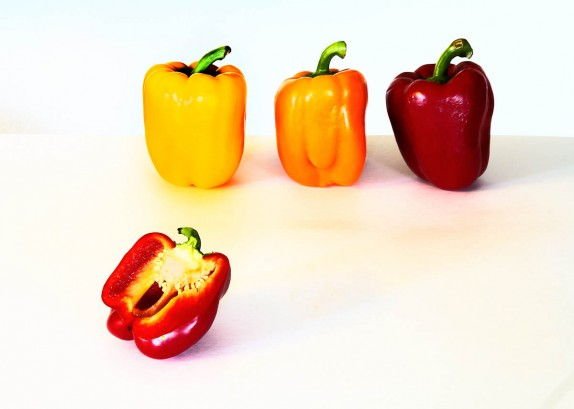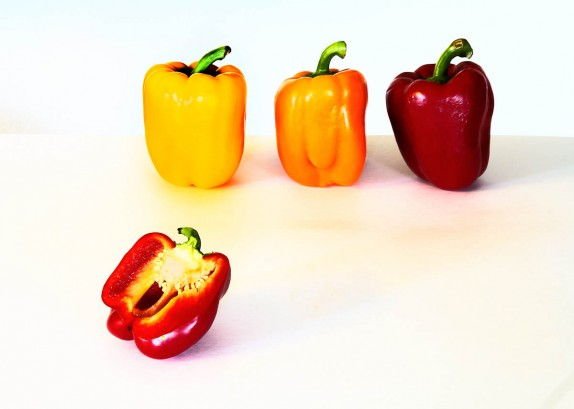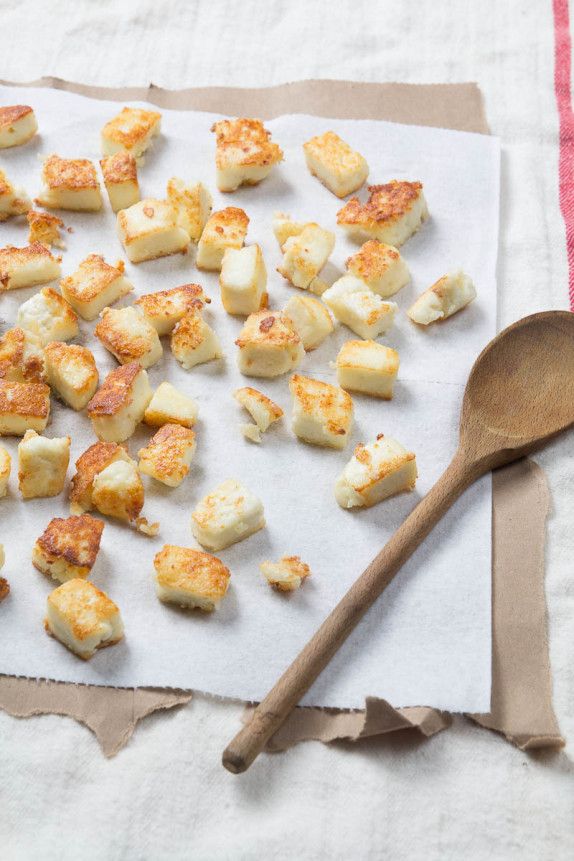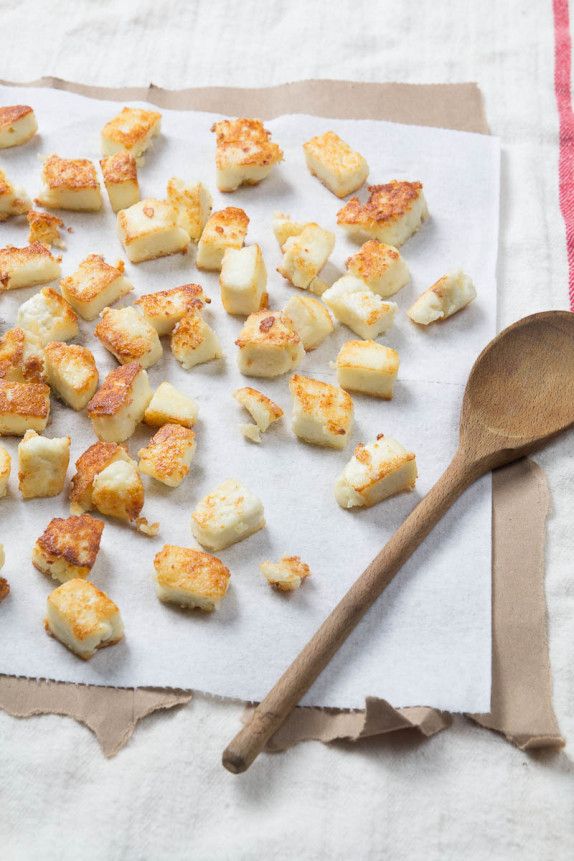 There is a local restaurant in San Diego that serves Indian-Chinese. They even have a delicious chili-paneer on the menu but theirs is a drier version than the one I remember eating as a kid. So I've tried to recreate the version from my childhood.
Here's my recipe. Leave me a comment and let me know if you've ever tried Indian-Chinese and how you like it!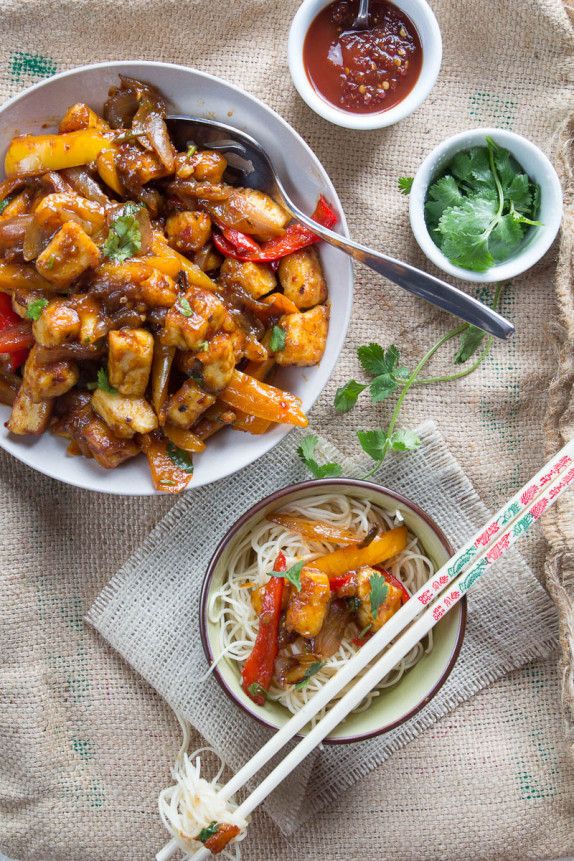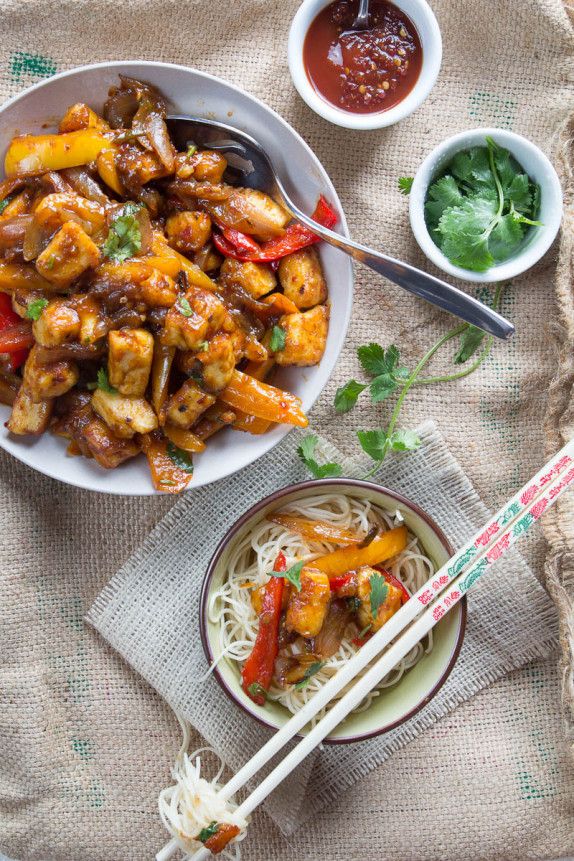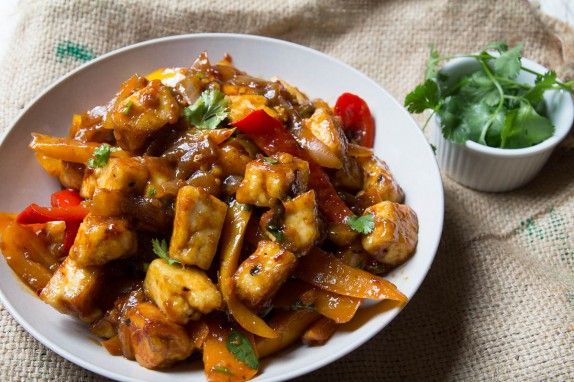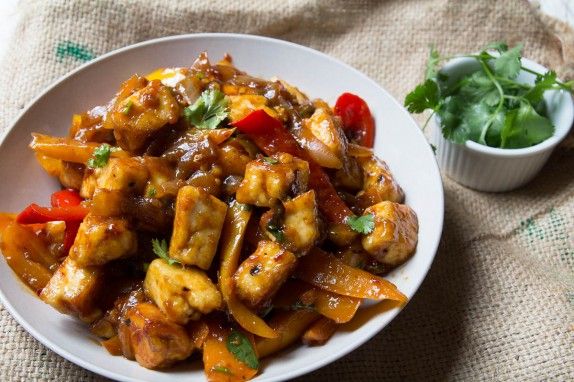 Chili Paneer: Fried cheese cubes in a spicy sauce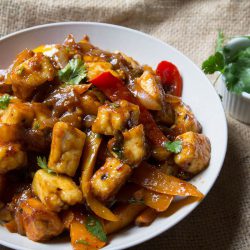 Prep time: 10 min
Cook time: 10 min
Total time: 30 min
Yields 4 servings
Ingredients
1 1/2 cup paneer, cubed (make it fresh or store bought works too)
1 onion, sliced pole to pole
2 medium bell peppers, cut into sticks
1 serrano chili, chopped with seeds removed.
1 tbsp + 1 tsp cornstarch, separated
3 tbsp oil, separated
1 tsp ginger, grated
1 tsp garlic, minced
2 to 3 tbsp chili paste (I like to use 3 tbsp because I like it spicy, use less if you don't)
1 tbsp ketchup (optional)
1 tbsp soy sauce
1 tbsp rice wine vinegar
salt
Instructions
Heat a skillet with 2 tbsp oil.
Sprinkle 1 tbsp of cornstarch onto the paneer cubes. Toss until well coated.
Pan fry the paneer until golden brown. Let drain on a paper towel.
In the same pan (no need to rinse or wipe), add 1 tbsp of oil. Toss in the onions and a pinch of salt. Let cook until the onions are translucent.
Add the bell peppers and green chili and another pinch of salt. Turn the heat to medium high and cook till the bell peppers start to soften.
While the bell peppers cook, mix 1 tsp cornstarch with 1/2 cup cold water. Stir until all the lumps are removed and set aside for a couple minutes. **Don't skip this step or you'll end up with lumps of corn starch**
Add in the ginger and garlic to the onions and bell peppers. Stir. Let cook for about 30 seconds.
Turn the heat to low and add in the cornstarch slurry. Stir.
Add the fried paneer cubes.
then add in the chili paste, ketchup, soy sauce and vinegar. Stir.
Cook for about 5 to 7 minutes until all the ingredients are well combined.
Notes
Serve with rice or noodles.
I use Sambal Oelek fresh ground chili paste.
Nutrition Info

| | | | |
| --- | --- | --- | --- |
| Serving Size | 1/2 Cup | Sodium | 300mg |
| Calories | 183 | Trans Fat | 0g |
| Carbohydrates | 5g | Fat | 14g |
| Protein | 9g | Cholesterol | 0g |