Thank you so much to everyone who participated in this month's DMBLGiT (Does my blog look good in this) contest. We've recieved 44 awesome entries!
DMBLGiT is the web's longest running monthly food photography contest and is open to any blogger interested in participating. The contest started back in 2005 and is still going! You can check out all the past contests at SpittoonExtra.biz. The contest really needs volunteers to host for the upcoming months so please email Andrew and let him know if you're interested in hosting.
And now, for this month's judges. These ladies are all accomplished bloggers and photographers. I asked each of them to be a  judge because their amazing blogs are an inspiration to me! So check out their blogs, follow them on twitter, facebook, etc.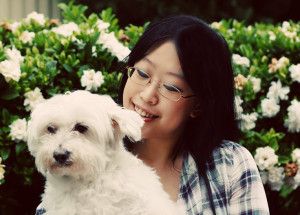 Karen Low: Karen is the winner of last month's DMBLGiT contest. She is a self-taught cook, baker, photographer and writer. She blogs at Citrus and Candy. She enjoys discovering (and rediscovering) old recipes particular those with a smattering of nostalgia thrown in. She loves classic home cooking, comfort food and super indulgent desserts. She lives in Australia with her partner "the Captain" and dog Kiki.
Twitter | Instagram | Pinterest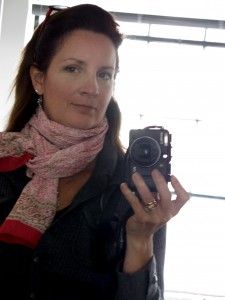 Gail Watson: Gail is a former NYC wedding cake designer turned cook, photographer, and blogger. She blogs at A Stack of Dishes, which features healthy, beautiful food that easy to entertain with. Her wonderful blog is one of Saveur's Sites we Love for 2012. Gail splits her time between New York City and Shreveport, LA.
Twitter | Facebook | Google+ | Blog Lovin' | Pinterest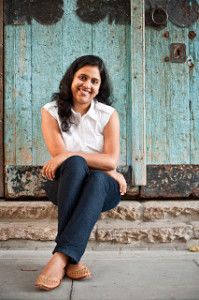 Prerna Singh: Prerna is a blogger and photographer who blogs about Indian food and cooking at Indian Simmer. Her blog has just been nominated for Saveur's Best Food Blog Awards in the Best Regional Cuisine category. She is also the author of Everything Indian Slow Cooker Cookbook. She grew up in a small town in Central India and now lives in Northern California with her husband and young daughter.
Twitter | Facebook

Eva Kosmas: Eva is a film and television freelancer by day and a food blogger by night. She blogs at Adventures in Cooking, which was just nominated for Saveur's Best Food Blogs Award in the Best Original Recipes category. She is originally from Oregon and now lives in Los Angeles with her fiance Jeremy and cat Gabel.
Twitter | Facebook | Pinterest