Baaflu (or Aam Panna) is a refreshing mango drink made from raw mangoes. Raw as in unripened. It is the perfect summer drink. Even though we drank a lot of lemonade while growing up in India, to me this mango drink is synonymous with summer. My mom would make large batches and I would guzzle down glass after glass until it was gone.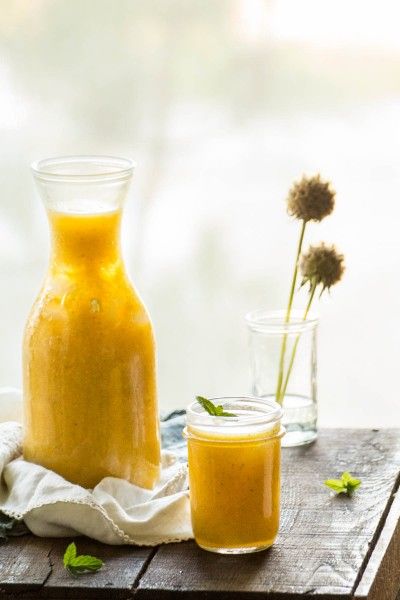 Baaflu or Aam Panna as it's know in Hindi is made with raw green mangoes, sugar, salt and cumin. It's sweet and salty and tart at the same time with a hint of smokey cumin. Deliciousness! Traditionally, in India it is said to be a cure for heat stroke.
I haven't had baaflu in several years since raw green mangoes are so hard to find here in the US. I'd asked my parents to keep an eye out for them and my dad found some that he though would work so he picked up several for me. I was super excited to finally have them so that I could make my all time favorite drink.
I brought them home and was so excited to cut into them. I was so disappointed when I started peeling them and found that they were far from raw and actually pretty close to being ripe. Instead of the slightly green flesh with a soft core, my mangoes were orange with a well developed hard core.
It meant that my drink would not only have the wrong color but also likely not be tart enough. I decided to say screw it and go ahead with my plans to make baaflu anyway.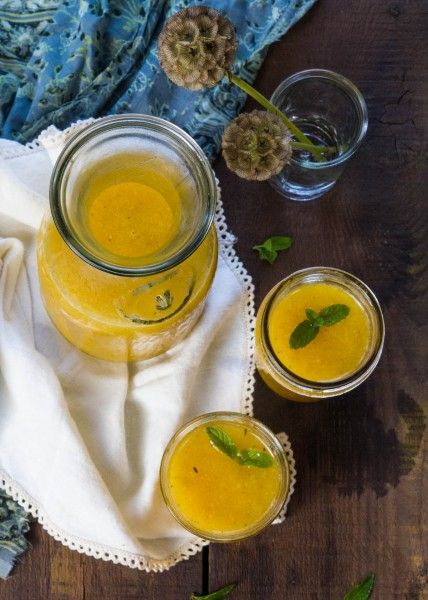 I made the baaflu the way my family's made it for generations but reduced the sugar and added lemon juice to compensate for the fact that the mangoes were riper than I wanted.
With the lemon added, it tastes great. Not exactly what I grew up with but pretty darn close and I love it!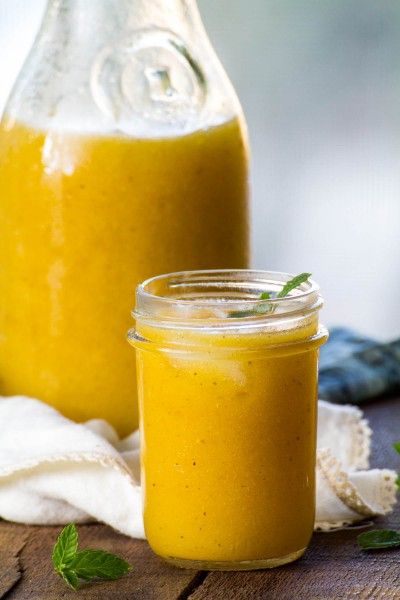 These are some cool flowers my husband bought for me last week.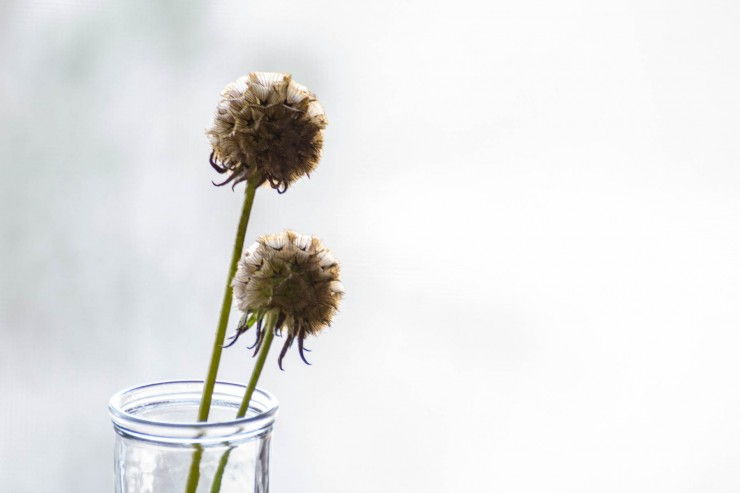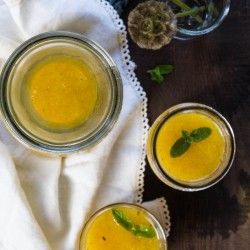 Aam Panna, Raw Mango Drink (Baaflu)
A refreshing summer drink made with raw mango juice
Ingredients
3

raw mangoes

the most green and hard mangoes you can find (I used very green Kent mangoes)

6

tbsp

sugar

1 ½

tsp

salt

½

tbsp

cumin seeds

2

lemons

about 1/2 cup of juice
Instructions
Peel and cut up the mangoes. Don't throw out the tough core, it surrounded by delicious mango pulp that you can still use.

Toss the mango cubes and cores into a large non-reactive heavy bottomed pot (I used my enamel dutch oven but stainless steel will work too).

Add 4 cups of water. Cover. Cook on medium high for about 45 to 60 minutes until the mango cubes are completely soft and begin to fall apart. Check on it every 20 minutes or so just to make sure there is enough water in the pot. If the water starts to run low, add a little more.

Once the mangoes are soft and sort of mushy, turn off heat and let cool.

While the mangoes are cooling, heat a cast iron or stainless steel pan over medium heat. Add in the cumin seeds and dry roast them until they start to darken and give off a fragrance about 30 to 60 seconds. I like to stir the seeds to avoid burning them.

Toss the roasted seeds into a mortar and pestle and roughly grind them. If you don't have a mortar and pestle, you can simply toss them onto a cutting board and roll over the seeds a few times with your rolling pin. It works surprisingly well!

Toss the boiled mango mash into a blender. Add in a cup of water and the sugar, salt, lemon juice, and cumin seeds. Blend into a puree. Measure your puree, it doesn't matter how much it is. You should just know the measurement because that will affect the amount of ice water you add later.

Transfer the puree to a large jug and add a mixture of ice and cold water till the total amount equals about 8 cups.
Notes
Makes about 8 cups
You will probably need to adjust the sugar, salt and lemon juice levels because the level of sweetness and tartness in mangoes will vary.
Nutrition
Serving:
1
cup
Calories:
91
kcal
Carbohydrates:
23
g
Protein:
1
g
Fat:
1
g
Saturated Fat:
1
g
Polyunsaturated Fat:
1
g
Monounsaturated Fat:
1
g
Sodium:
438
mg
Potassium:
175
mg
Fiber:
2
g
Sugar:
20
g
Vitamin A:
851
IU
Vitamin C:
43
mg
Calcium:
19
mg
Iron:
1
mg