We Indians love our mango, but mango season only lasts from April to July. How do we get our mango the rest of the year? Inventive Indians solved this problem long ago by finding ways to preserve mango so they could eat it all year. One answer is chundo.
Chundo, also called chunda, or aam chunda in Hindi, is one of the most significant Gujarati methods of preserving mango. Chundo is a sweet mango pickle that Gujaratis eat with nearly every meal.
Chundo is made from raw mango, a mango that is "green" and still sour. And it is made with a lot of sugar. The sugar counters the sourness, creating that classic sweet and sour combination.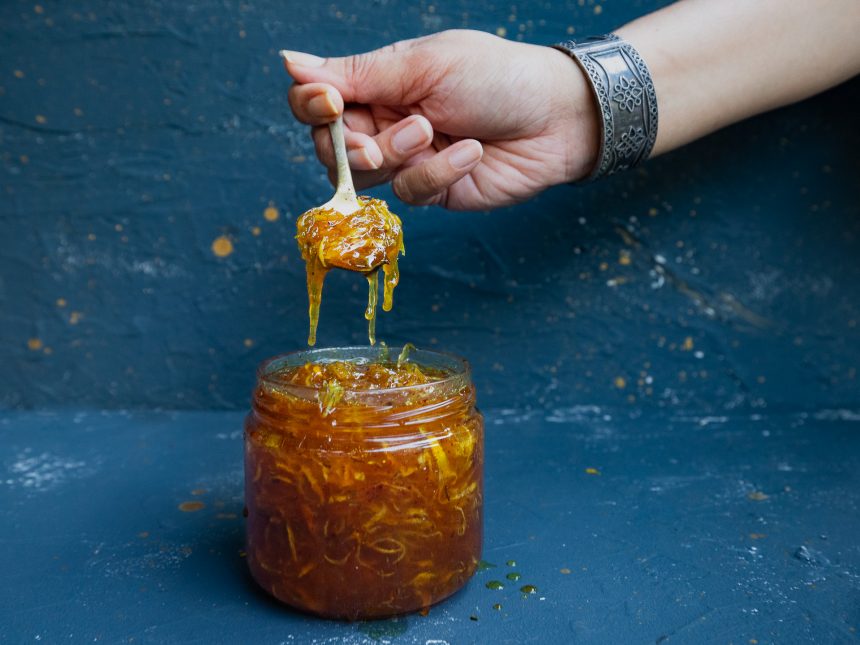 The sugar in Chundo also acts as a preservative. Chundo does not have to be refrigerated and will last all year.
When I was a kid, every year, we would make chundo on the hottest days of the year. This recipe uses the stove and gets it done in under an hour. Back then, we made this in the sun. We would shred piles of mango and stick it in jars with the sugar and spices.
Then we would take these jars out when the sun was at its highest and leave them there for a few hours. Then we would take them back inside and repeat this every day for about a week until the chundo had the right consistency.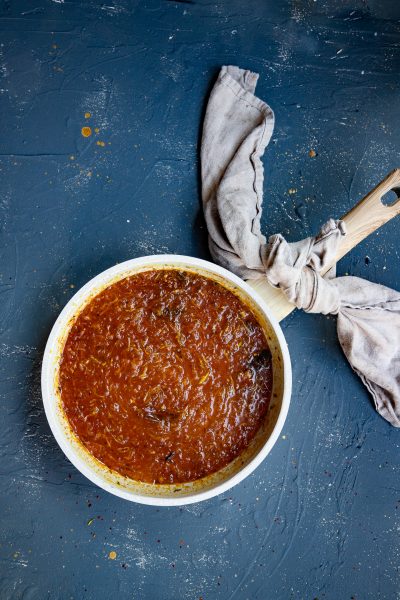 There isn't a significant advantage to cooking them in the sun this way, but it's nice to know about the ancient method. Although it did help us make it in large enough quantities. We served chundo with almost every lunch and dinner, and we had to make enough for it to last the whole year.
Chundo is a kid favorite. It is so sweet! It is almost like candy.
When we were kids, my brother ate chundo puri every day for years when he was a kid. ("Chundo puri" is simply chundo served with puris).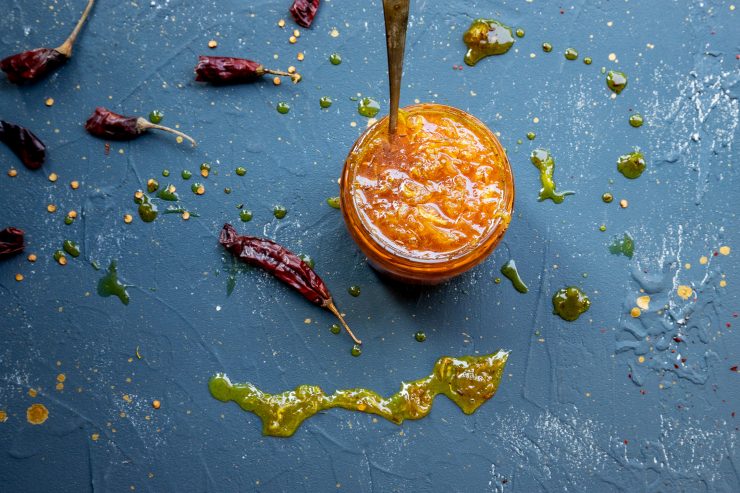 I recently tried Chundo with crackers and Camembert. It was delicious. I highly recommend trying chundo with cheese and crackers. It would go well with almost any cheese, especially brie, goat cheese, or cheddar.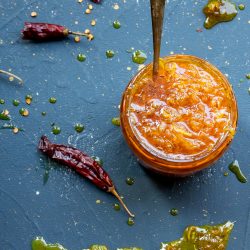 Chundo, or Chunda: A Gujarati Sweet Mango Pickle
A sweet mango pickle, Gujaratis eat this all year long
Ingredients
2

cups

raw mango

grated

3

cups

sugar

½

tsp

turmeric

1

tsp

salt

3

cloves

cinnamon

2

tbsp

oil

1

tsp

cumin seeds

3

dried chilies

whole

2

tsp

red chili powder
Instructions
Do a vaghar: Heat a pan with 2 tablespoons of oil. Add cumin seeds, cinnamon, cloves, turmeric, and dried red chili.

Add mango and sugar. Stir until sugar melts.

Cook for 10 to 15 minutes, until the liquid thickens and coats the back of a wooden spoon. Add salt and red chili powder.

Remove from heat. Let cool and store in a jar.
Nutrition
Serving:
1
tbsp
Calories:
96
kcal
Carbohydrates:
23
g
Protein:
0.2
g
Fat:
1
g
Saturated Fat:
0.1
g
Polyunsaturated Fat:
0.3
g
Monounsaturated Fat:
1
g
Trans Fat:
0.004
g
Sodium:
80
mg
Potassium:
34
mg
Fiber:
0.4
g
Sugar:
22
g
Vitamin A:
232
IU
Vitamin C:
6
mg
Calcium:
4
mg
Iron:
0.1
mg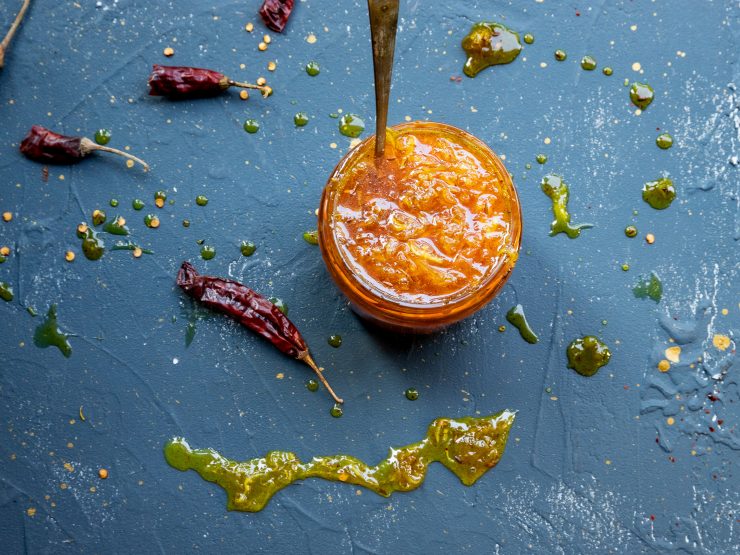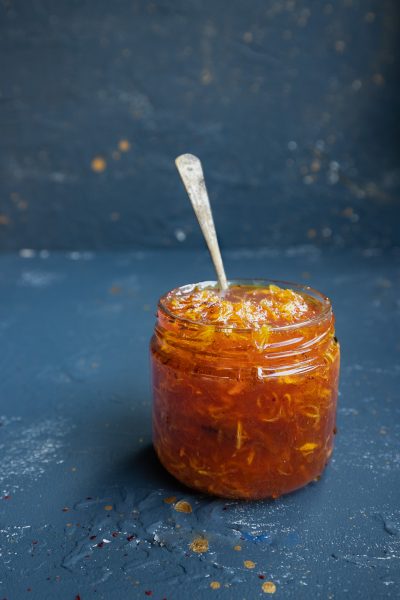 How long can chundo last without being refrigerated?

Chundo will last about 6 months at room temperature. Or you can refrigerate it and keep it a year or even longer. My family used to make this once a year and use it until we made the following year's batch. I'm sure it could last longer. The high sugar content is a powerful preservative.
What common mistakes might someone make while preparing chundo?
Make sure to get the liquid thick enough. That just means boiling off the liquid until you have the right consistency. It should coat the back of a wooden spoon. 

When you run your finger across the back of the chundo-coated spoon, you should see a clear separation. If you don't get it thick enough on the first try, you can always heat it again and keep reducing.

How might the chundo ingredients be altered for taste?

Adjust the spice level by adding fewer or more chilies. Adjust the sweetness by adding or removing sugar. This recipe is the proportion my family prefers. Other families might use twice the amount of sugar, diluting the flavor and acidity. 

Instead of adding whole cumin seeds in the vaghar, you could try adding toasted cumin powder toward the end for a smokier flavor.