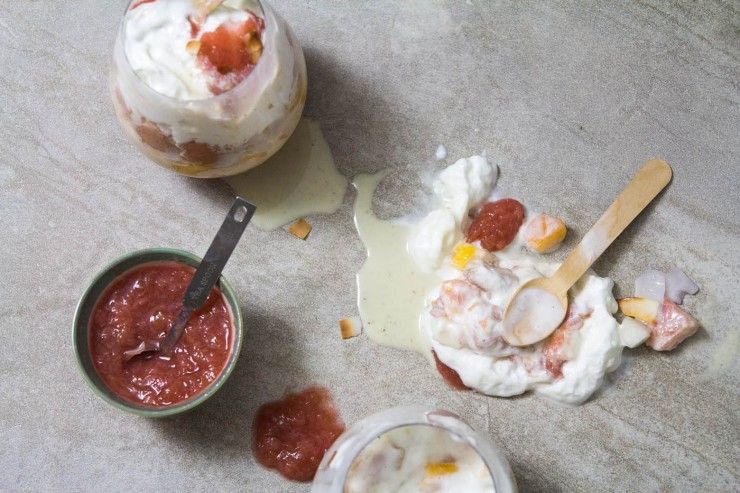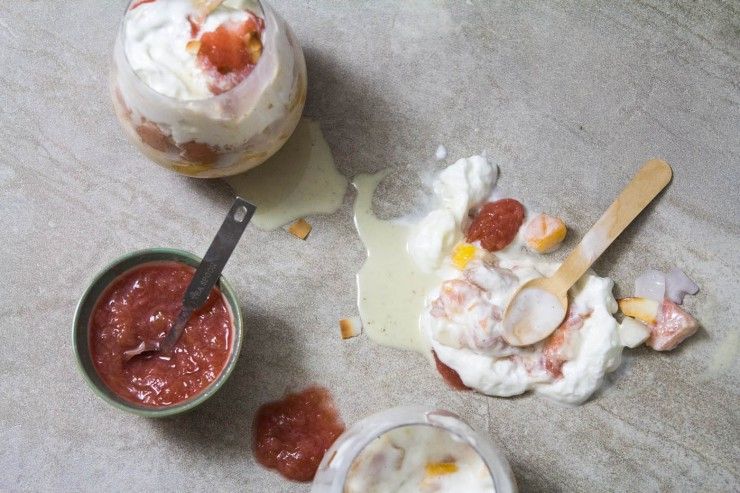 Pujas are a routine part of life in India. A puja is ceremonial prayer ritual performed to honor a deity, or to spiritually celebrate an event (so now you know what my name means).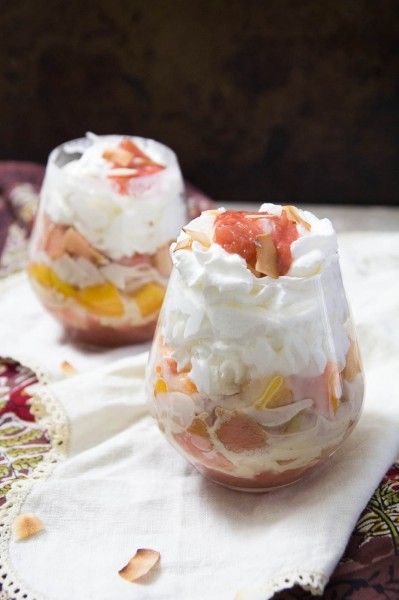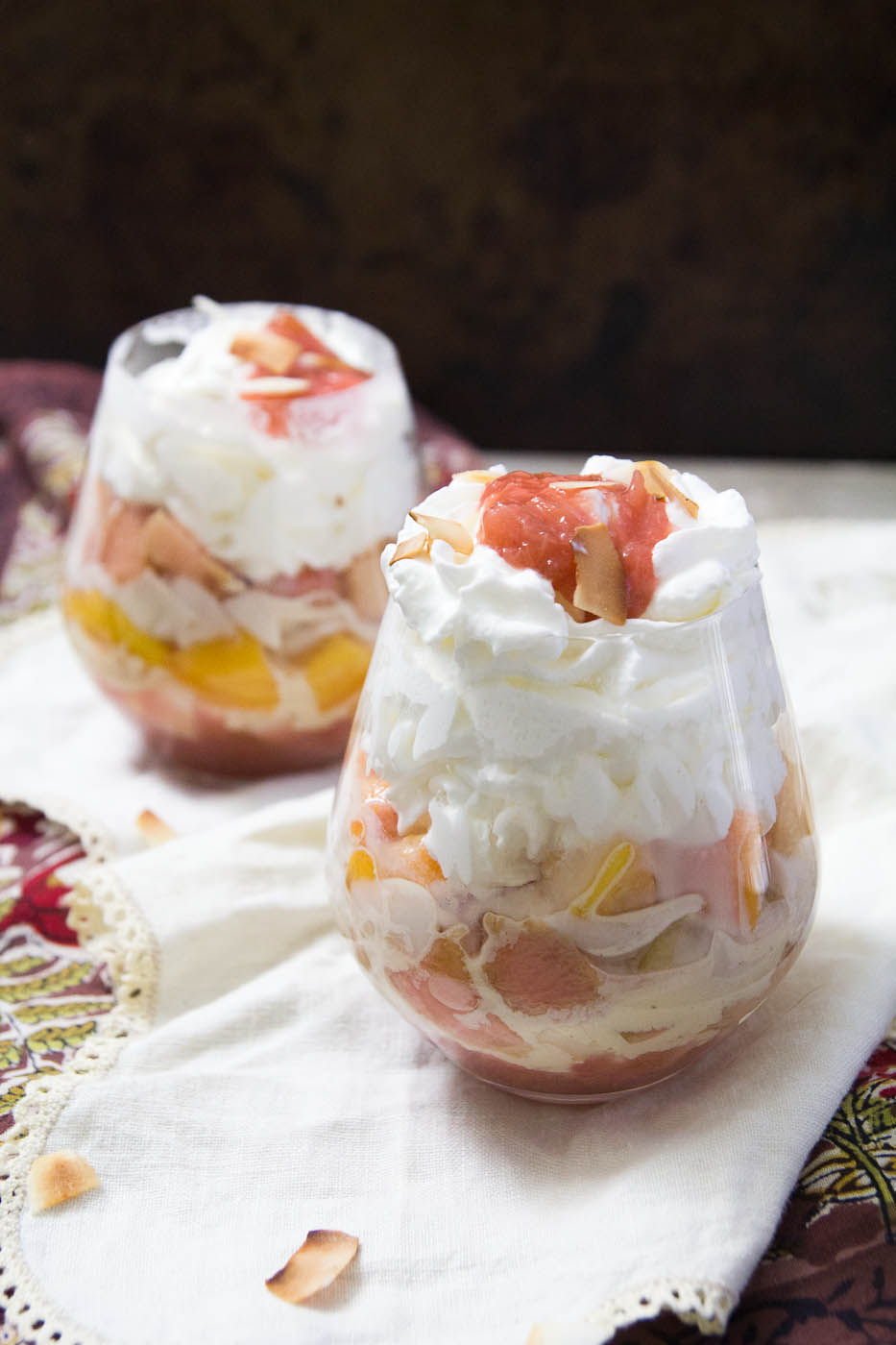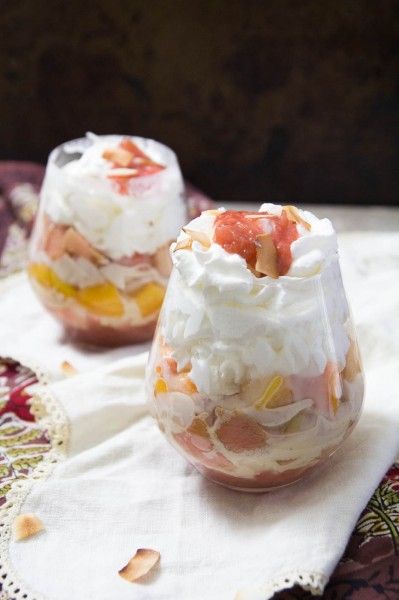 From an early age, I loved going to pujas at different people's houses. There was one pretty much every week. Friends and neighbors held pujas to celebrate a milestone like an anniversary or a birthday. Sometimes it was to celebrate a religious holiday, buying a new house, getting a promotion or even just because.
My mom and I would head out in the evenings whenever they were going on. I remember going from house to house to house stopping at each one, having a quick chat and a little bit of prasad and moving on. Prasad is the food offering to god. After you make an offering to god, it is a requirement that all of the food be eaten. If any of it went uneaten, that would be considered an insult to the god.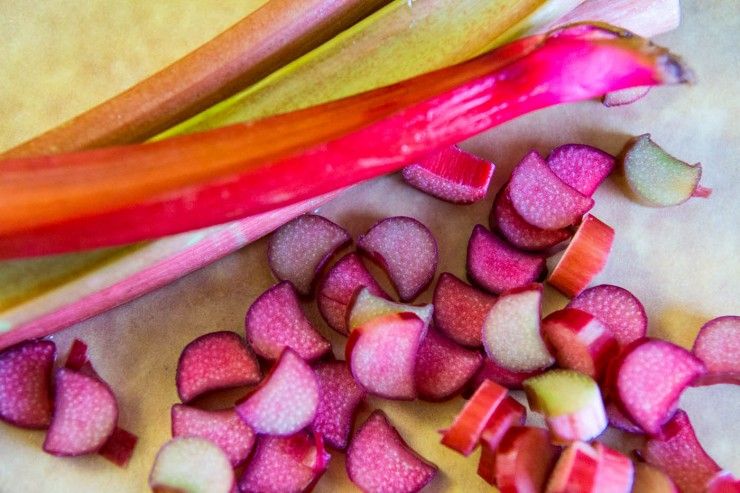 I always went to these with my mom because I thought they were fun. A lot of women gathered at these events. There was a lot of activity, a lot of hustle and bustle. It was just an excuse for women to socialize. I loved tagging along with mom and listening to all the news and gossip about everyone in town. I never participated in these conversations but I took it all in. I knew what everyone was up to and it was pretty fun.
It was common to serve Indian fruit salad at these pujas, because sweets and fruits are highly regarded in the culture. This fruit salad is very little like a salad in the traditional sense. It is usually made up of apples, bananas, grapes and tangerines. The fruits are usually suspended in sweet milk or "custard" (a cornstarch pudding). It sounds strange but it's delicious! My mom often made this at home as well.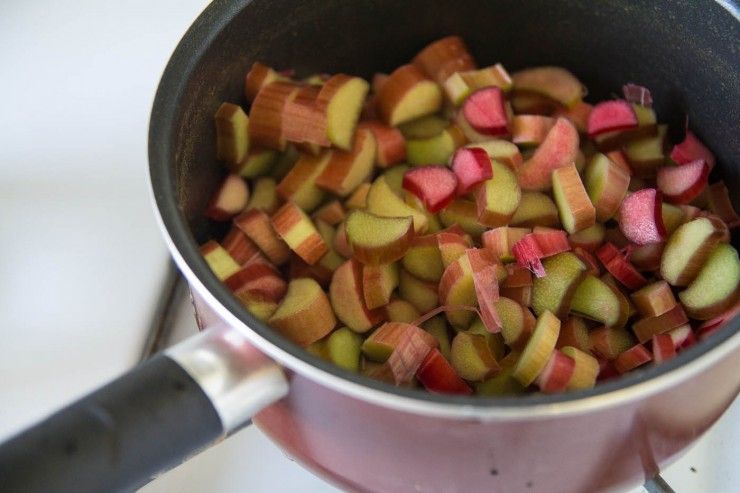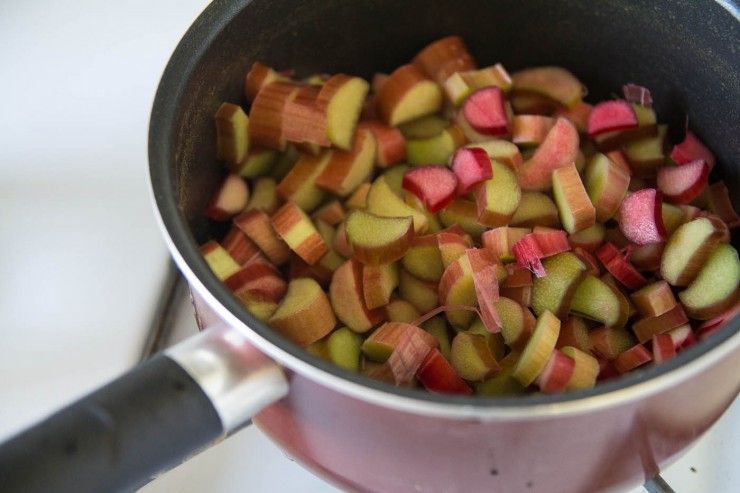 Melissa's Produce sent a group of us San Diego Food Bloggers a box of produce for Spring (check out the curry puffs we did for the previous challenge). This time the box included peaches, nectarines, rhubarb, a Korean melon, a fresh young coconut and fava beans. It seems like the good people at Melissa's Produce thought it'd be funny to throw in the fava beans as a wild card.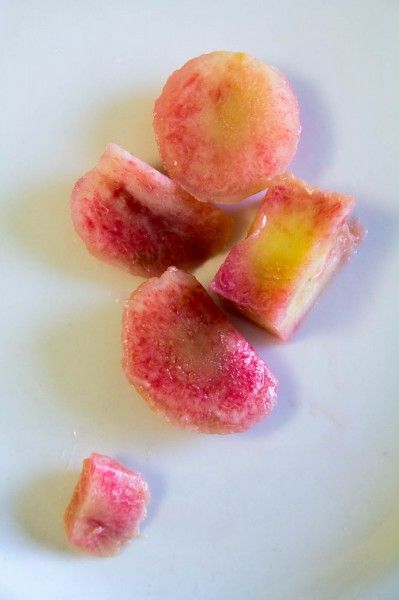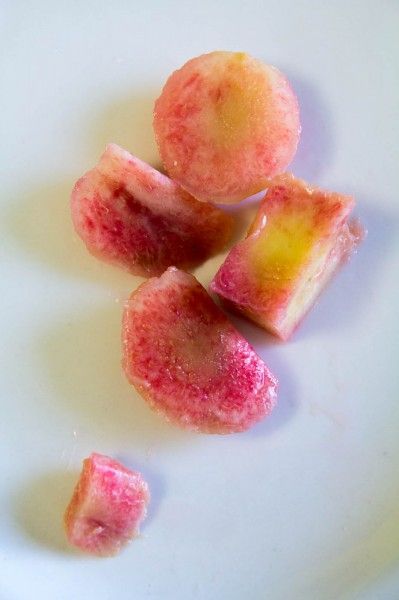 I saw the fruits and I immediately thought of the Indian fruit salad that I grew up eating. The fava beans though? I had no idea how to incorporate them, so I decided to ignore them. I'm curious to see how other bloggers dealt with this wild card.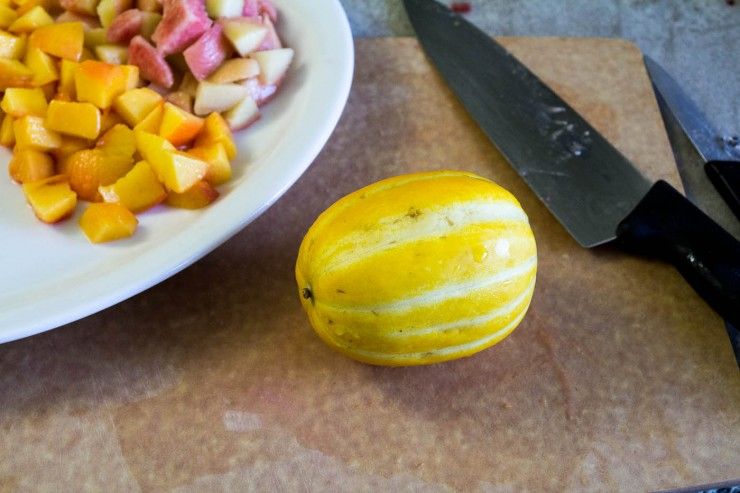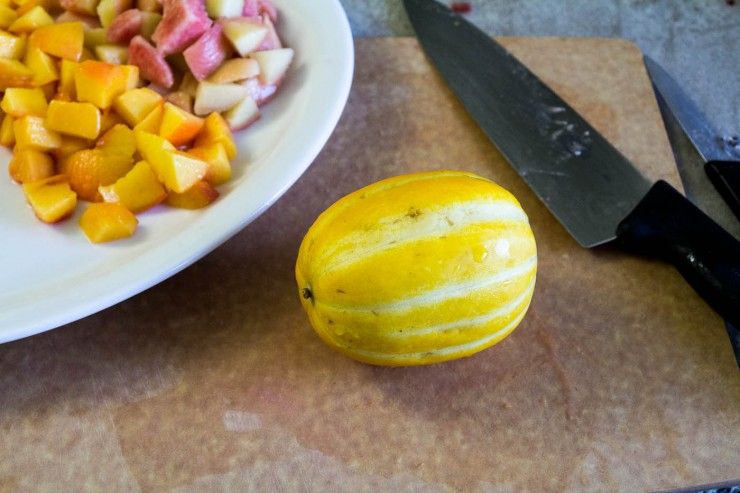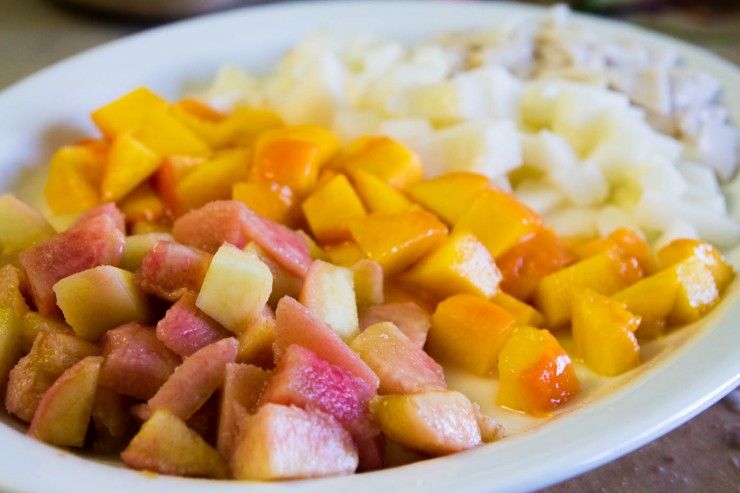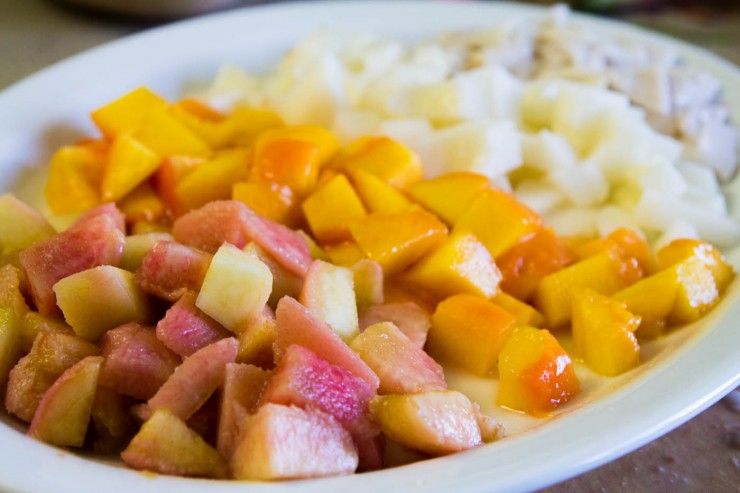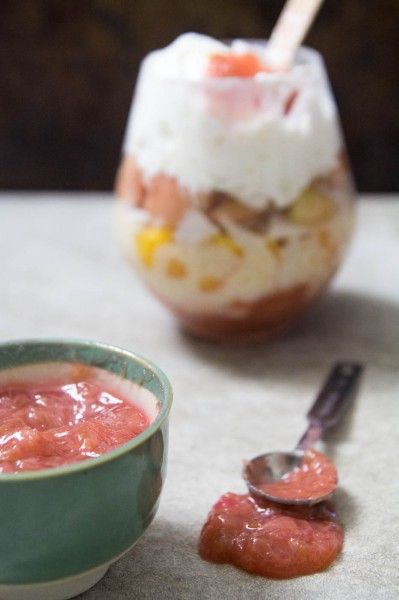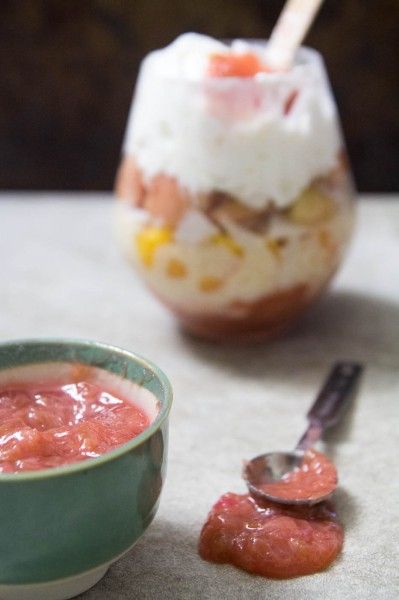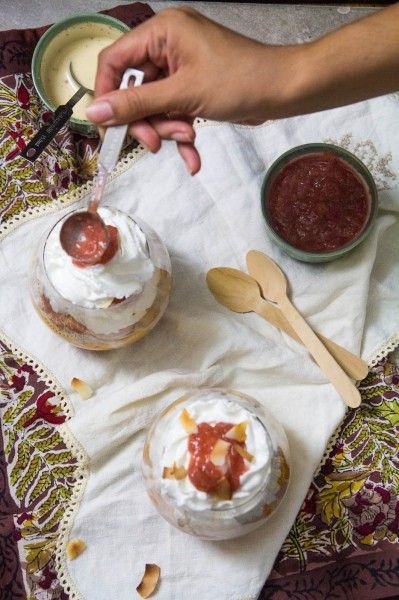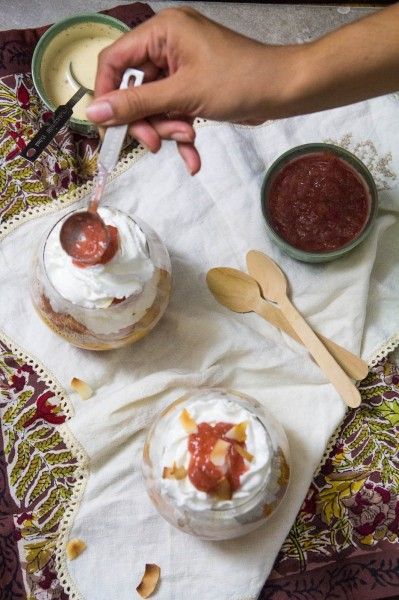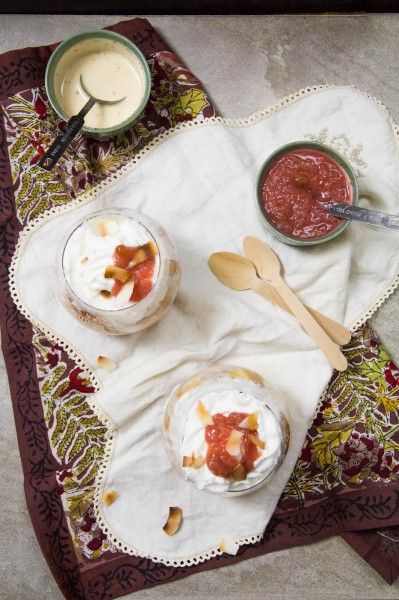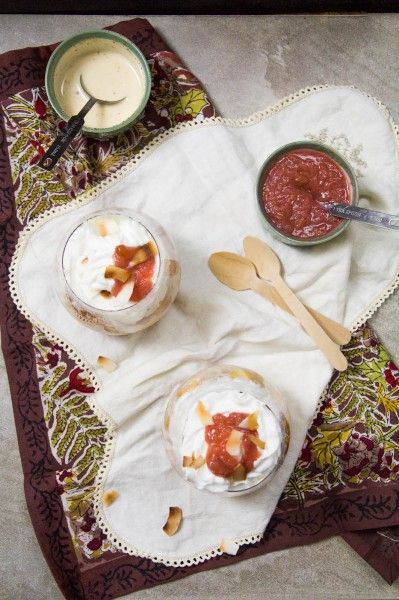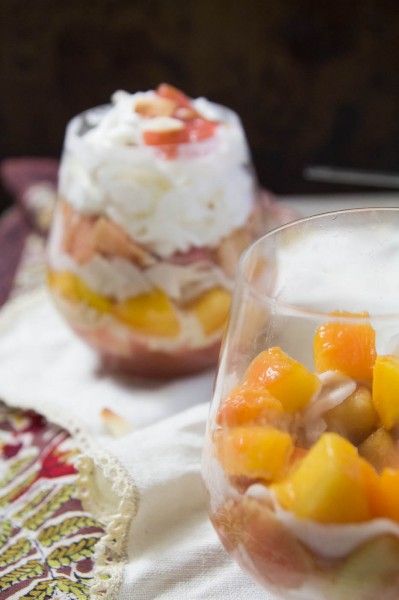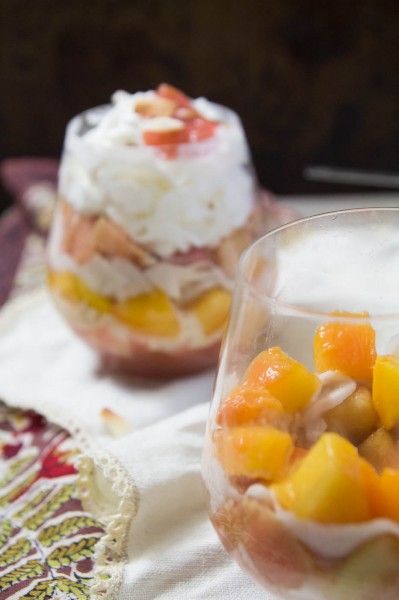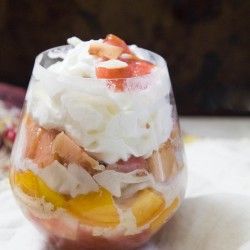 Ingredients
3

stalks rhubarb

roughly chopped

1/4

cup

sugar

1/4

cup

water

3

peaches

peeled and chopped into 1/2 inch cubes

3

nectarines

peeled and chopped into 1/2 inch cubes

1

Korean melon

peeled and chopped into 1/2 inch cubes

1

young coconut

1/3

cup

evaporated milk

1/4

cup

condensed milk

pinch

of nutmeg

freshly grated

pinch

of ground cardamom

whipped cream for garnish

optional
Instructions
In a medium saucepan, combine the rhubarb, sugar and water. Heat over medium high heat until the rhubarb comes to boil. Let boil for about 10 minutes until the rhubarb falls apart creating a saucy consistency. Once the sauce is done, set aside to cool.

Chop off the top of the young coconut using a heavy knife. Drain the coconut water and save for another use. Scoop out the tender coconut flesh with a spoon and roughly chop it into pieces. Set aside.

In a medium bowl, mix the evaporated milk, condensed milk, nutmeg and cardamom. Stir until well combined. Set aside.

Assembly ( I like to create layers in a wine glass but use anything you like):

Start with 2 to 3 tablespoons of rhubarb. Then layer the fruits one by one. Then drizzle 2 to 3 tablespoons of the condensed milk mixture. Top with whipped cream and serve chilled.
Notes
This fruit salad is traditionally made with apples, bananas, grapes and tangerines. So feel free to try it with the original mix of fruits if you prefer.
I like to peel my peaches and nectarines by using the boil method. Just score an x on the bottom of the fruit and toss into a boiling pot of water for about 30 seconds. Take out and dip into an ice bath to stop the cooking. The skin will peel away easily.
Nutrition
Serving:
1
g
|
Calories:
305
kcal
|
Carbohydrates:
60
g
|
Protein:
6
g
|
Fat:
6
g
|
Saturated Fat:
3
g
|
Polyunsaturated Fat:
1
g
|
Monounsaturated Fat:
1
g
|
Cholesterol:
13
mg
|
Sodium:
69
mg
|
Potassium:
674
mg
|
Fiber:
4
g
|
Sugar:
49
g
|
Vitamin A:
870
IU
|
Vitamin C:
17
mg
|
Calcium:
182
mg
|
Iron:
1
mg