Indian Style Boiled Peanuts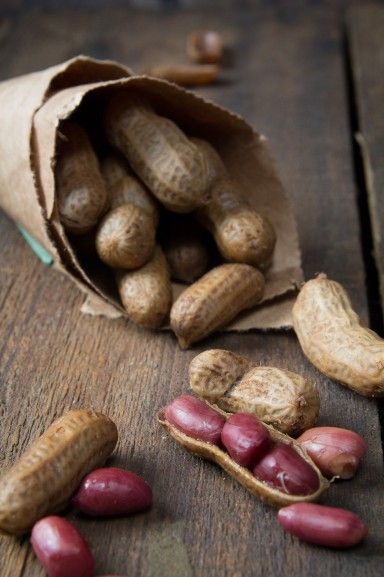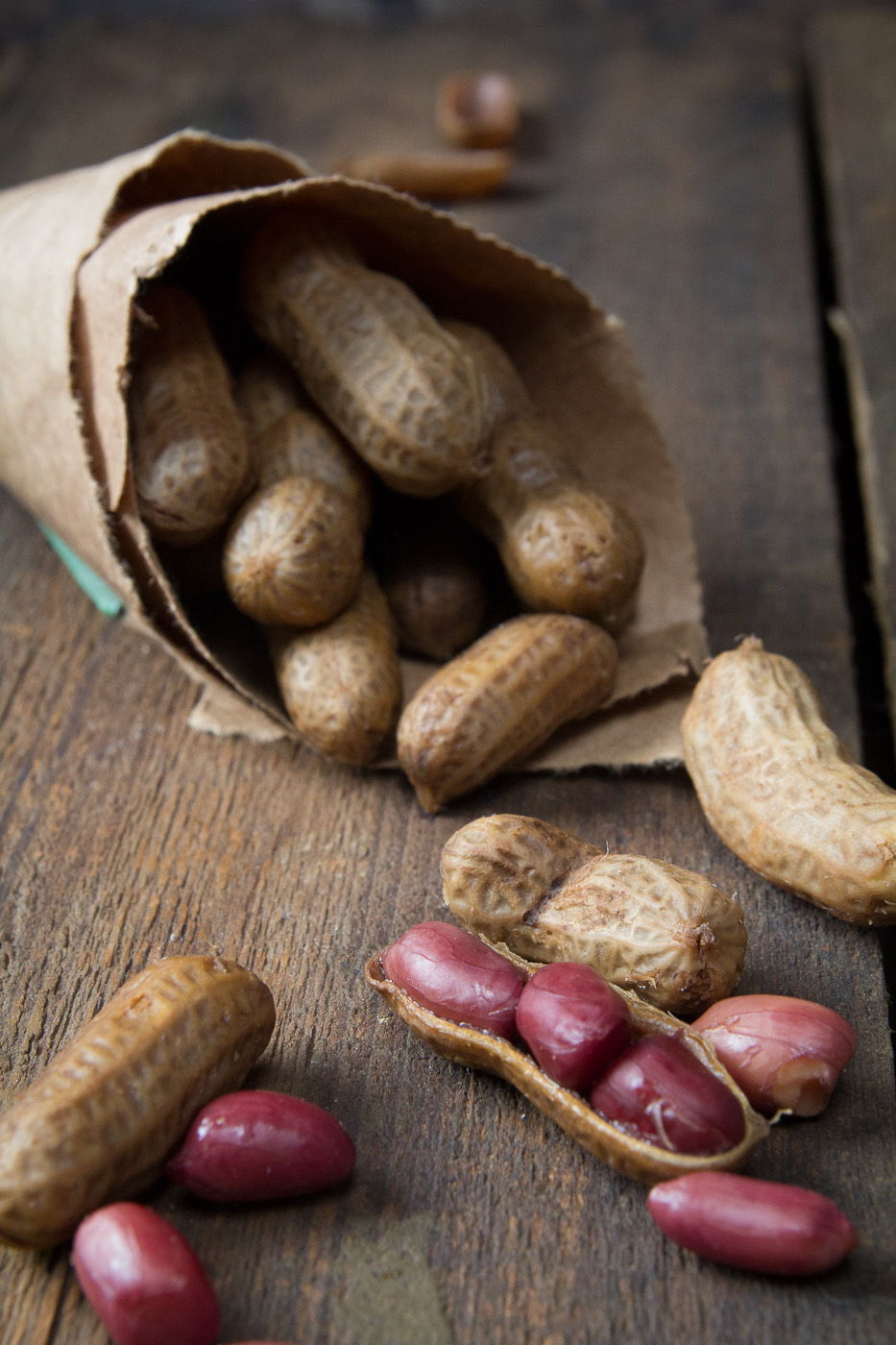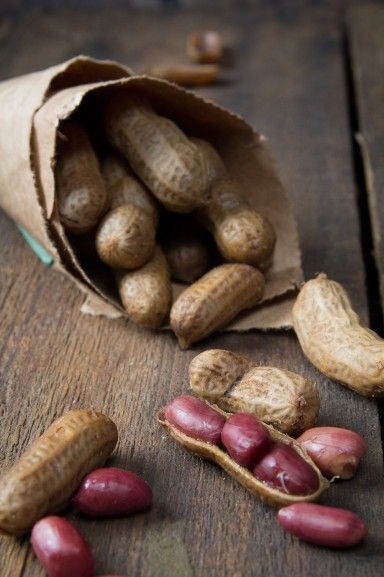 Our dear friends M and V are expecting a little baby boy soon. We drove up to Redlands for their baby shower yesterday and had a great time playing baby shower games and catching up with friends from college that we don't see often enough. Steve won a round of baby memory and I won a different game by guessing the exact width of V's stomach! After we helped clean up a little, a couple of our friends invited us to check out Hanger 24, a local brewery that they are really fond of.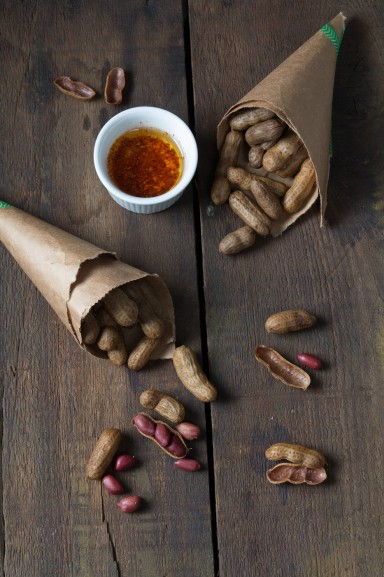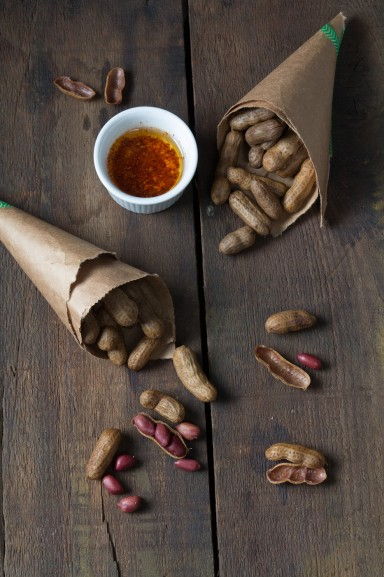 On our way to the brewery we made a quick pit stop at a little produce market for some fresh fruits and veggies. We picked up a bunch of everyday produce that looked really good, like tomatoes, grapefruit and broccoli, and we browsed around for a while. I was excited to find bags of raw peanuts. The peanuts took me straight back to my childhood in India.
I had flashbacks of long train journeys from the city to our farm house. Mom would often buy salty and delicious boiled peanuts for my brother and me to snack on for the ride. We loved peeling the peanut shells off and eating the soft and salty nut inside. That little snack always made the train journey so much more fun.
I bought the peanuts and couldn't wait to boil them! Hope you enjoy them as much as I do.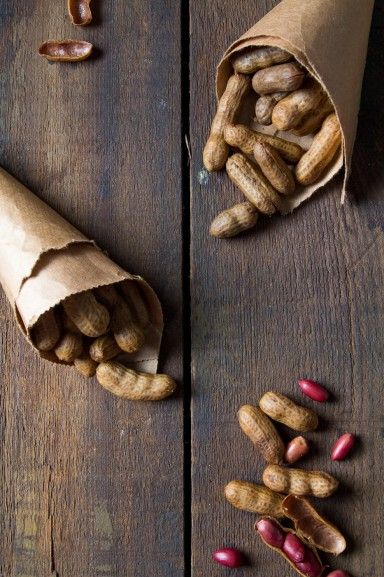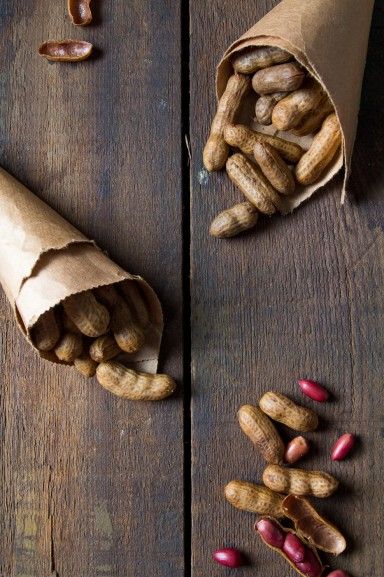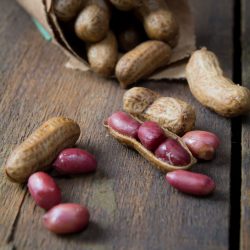 Indian Style Boiled Peanuts
Indian style simple boiled peanuts are super easy to make
Print
Pin
Rate
Ingredients
1

lb

raw peanuts

in their shells

1/4

cup

sea salt
Instructions
Rinse the peanuts several times in cold water

Combine the peanuts, salt and 8 cups of water in a pressure cooker.

Seal the pressure cooker and turn on the heat on high.

When the pressure cooker comes up to pressure, lower the heat to low. Cook for 25 to 30 minutes.

Turn off the heat an let the pressure release naturally (this will take about 20 minutes).

If the peanuts have any crunch to them, return them to the pressure cooker and let it come back up to pressure. Cook for 5 more minutes.
Notes
Cooking time can vary depending on how old the peanuts are. So if the peanuts aren't cooked through in the time indicated, don't worry, just cook them a little longer. If you don't have a pressure cooker, you can just boil them in a large pot. It will about 2 to 3 hours. My grandma likes her food spicy and drizzles her peanuts with chili oil. Add 1/2 tsp of chili powder to 2 tbsp oil and let sit for a couple of hours. Then drizzle over the peanuts. It adds a delicious spicy kick. In India, it is common to add turmeric to the water before boiling the peanuts. I don't like to add turmeric though because it will turn your fingers yellow as you eat the peanuts.
Nutrition
Serving:
120
g
|
Calories:
861
kcal
|
Carbohydrates:
23
g
|
Protein:
39
g
|
Fat:
74
g
|
Saturated Fat:
11
g
|
Sodium:
9464
mg
|
Potassium:
1124
mg
|
Fiber:
14
g
|
Calcium:
166
mg
|
Iron:
6
mg