Indian-style boiled peanuts are a special treat, completely different from the standard dry-roasted peanuts you find in stores. Boiling them completely changes the texture. Instead of being hard and crunchy, they are softer but still have a nice bite. Still, you get that softness and sweet, oily taste of the peanuts.
What Are Peanuts?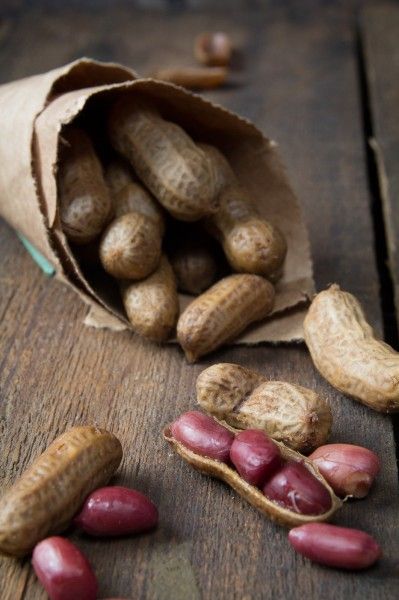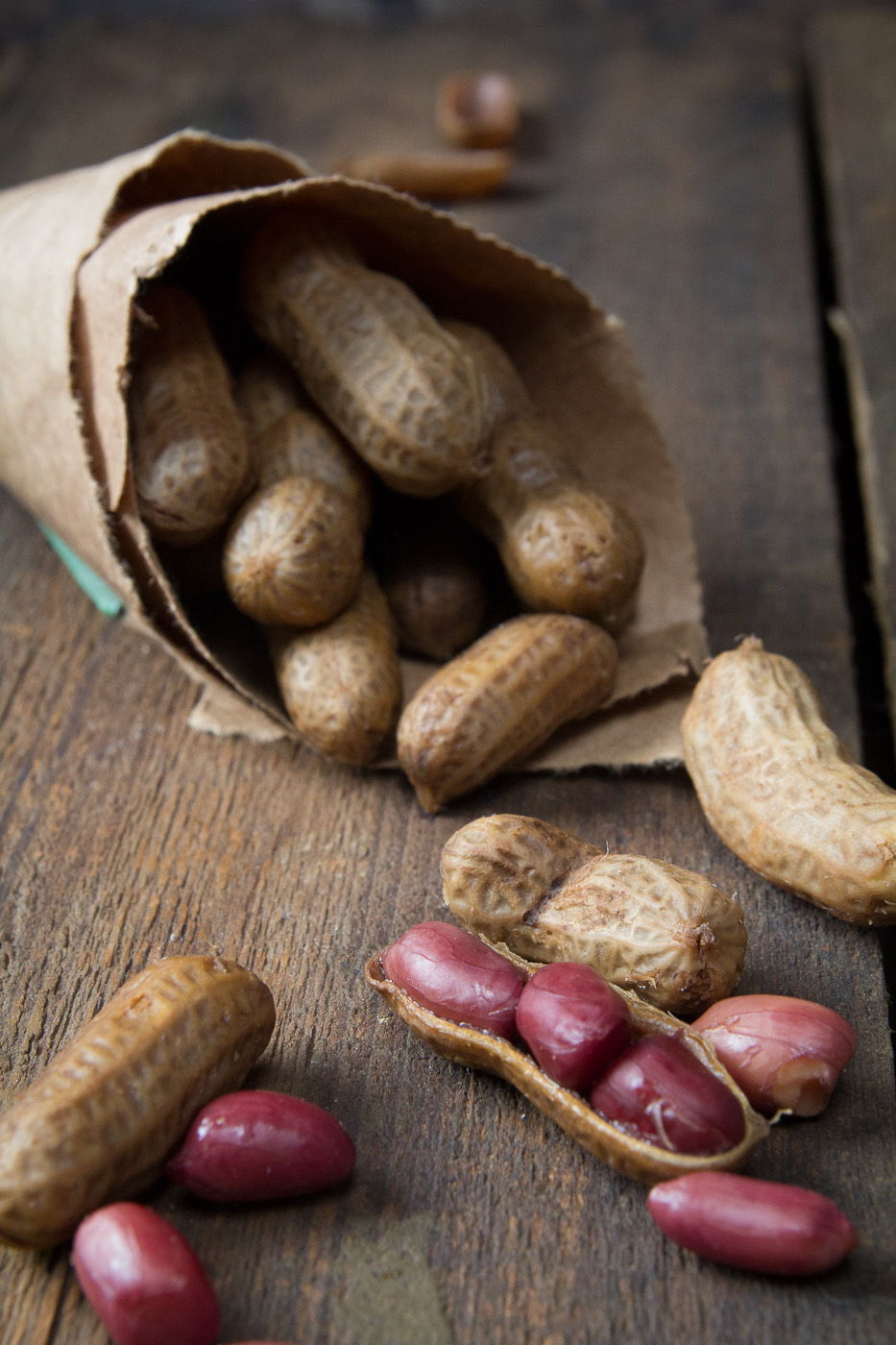 Peanuts are often taken for granted because they are such a common food. First of all, they are a legume and not a nut. Nuts typically come from trees, but peanuts are grown from small, flowering plants. When the flower is fertilized, it drops a small filament into the ground. A cluster of peanuts grows at the end of the filament.
All that is to say, peanuts are more similar to peas than nuts like almonds or cashews. The peanut shell is the classic pod of the legume or pea family. People who suffer from peanut allergies are more likely to be allergic to other legumes, like beans and lentils, than nuts.
Indian food uses peanuts a lot. We often use them as part of stuffing, as for stuffed okra (Bharela Bhinda) or stuffed eggplant (Raviya). We also use it to thicken sauces. Peanut oil has also been an important oil used in Indian cooking, valued for its high smoke point and somewhat neutral flavor.
Peanuts as a Snack
Peanuts are legumes, and like other legumes, they are a great plant source of protein. They make for a healthy snack, although they can be high in fat and are often served with a lot of salt.
These boiled peanuts always remind me of long train journeys in India, traveling with my mom from the city to our farmhouse. Mom often bought salty and delicious boiled peanuts for my brother and me to snack on for the ride.
We loved peeling the peanut shells off and eating the soft and salty nut inside. That little snack always made the train journey so much more fun.
I used to make these in a pressure cooker, but now I use the Instant Pot since it is more convenient. You can also make them by boiling them for 2-3 hours.
You can add turmeric to the water if you want. Boiled peanuts are often served this way in India, but I don't like the mess it makes. The turmeric will stain your fingers yellow as you eat them.
My grandma always liked to flavor her peanuts with chili oil. It adds a nice bit of heat to the peanuts, but I usually enjoy them simply for the salt and peanut flavors.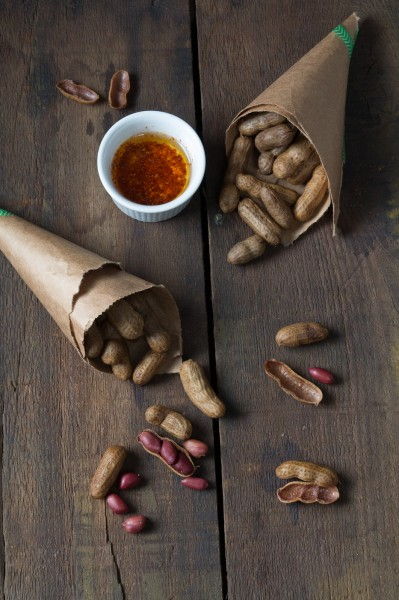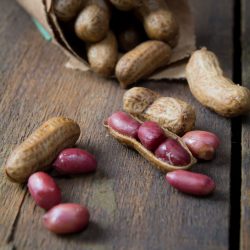 Indian Style Boiled Peanuts
Indian style simple boiled peanuts are super easy to make
Ingredients
1

lb

raw peanuts

in their shells

¼

cup

sea salt
Instructions
Rinse the peanuts several times in cold water

Combine the peanuts, salt and 8 cups of water in an Instant Pot or pressure cooker.

Pressure cook on high for 25 to 30 minutes, followed by a natural pressure release of 20 minutes.
Video
Notes
Cooking time can vary depending on how old the peanuts are. If the peanuts aren't cooked through in the time indicated, don't worry, just

return them to the pressure cooker and let it come back up to pressure. Cook for 5 more minutes.
If you don't have a pressure cooker, you can boil them in a large pot. It will take about 2 to 3 hours.
My grandma likes her food spicy and drizzles her peanuts with chili oil: Add 1/2 tsp of chili powder to 2 tbsp oil and let sit for a couple of hours. Then drizzle over the peanuts. It adds a deliciously spicy kick.
In India, it is common to add turmeric to the water before boiling the peanuts. I don't like to do this because the turmeric will turn your fingers yellow as you eat the peanuts.
Nutrition
Serving:
35
peanuts
Calories:
215
kcal
Carbohydrates:
6
g
Protein:
10
g
Fat:
19
g
Saturated Fat:
3
g
Polyunsaturated Fat:
7
g
Monounsaturated Fat:
8
g
Sodium:
2366
mg
Potassium:
282
mg
Fiber:
4
g
Calcium:
42
mg
Iron:
1
mg
(Originally posted February 17, 2014; updated August 16, 2022)