Kulfi is the Indian version of ice cream. It's made in a very similar way to ice cream, except you don't churn it as you freeze it. Instead, you whip up your milk and cream mixture ahead of time and then just freeze it. It comes out a little more dense than ice cream. The nice thing about it is you don't even need an ice cream maker to make it.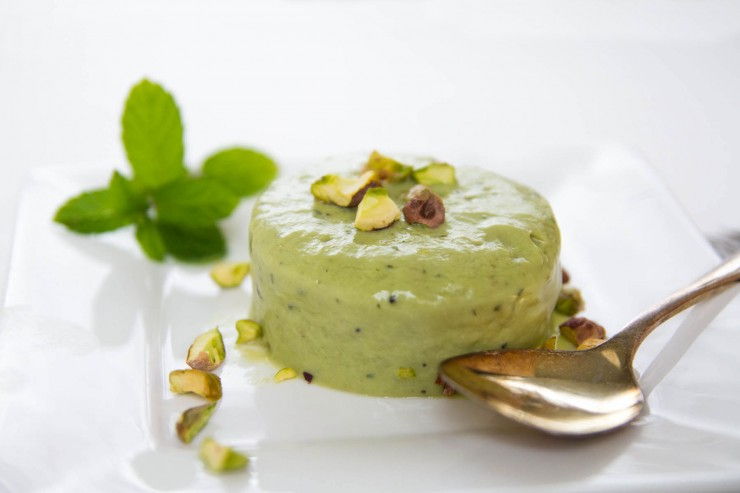 Puja and I were brainstorming ideas for Indiaphile a couple of weeeks ago when I came up with this one. I've heard of avocado ice cream before, but never tasted it. Although we've made ice cream many times before, we had never made kulfi.
Avocados supply the fat of the cream, although they don't have nearly as much fat as cream does. The idea of avocado ice cream used to be so weird to me, but when you think about it, the only real difference between an avocado and fruit that you are more likely to find in ice cream is the sugar.
But you add sugar to ice cream anyway. A lot of people compare the flavor of avocado ice cream to bananas. I see it, but I think it is for lack of anything better to compare it to. Avocado ice cream tastes like avocado ice cream (well, kulfi does anyway).
We also added cardamom to give it an Indian-ness, most kulfis that I've had had cardamom in it. We added some lemoncello for an little subtle lemon flavor plus adding a little alcohol to ice cream is a nice trick we learned a while back. It lowers the freezing point thereby softening the ice cream.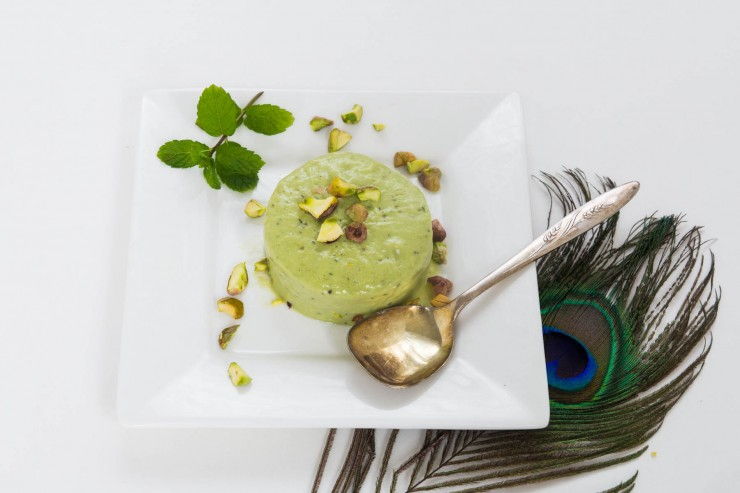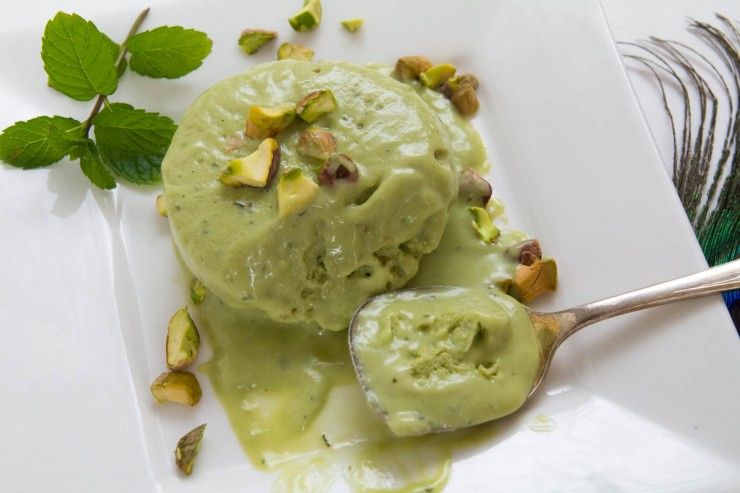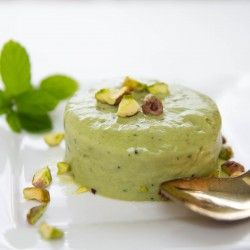 Mint Avocado Kulfi (Indian Ice Cream)
A minty, creamy take on kulfi, Indian ice cream
Ingredients
3

medium avocados

we used Haas

1

tbsp

Lemoncello

lime or lemon juice

4

cups

milk

or coconut milk works well too

1

tbsp

corn starch

½

cup

sugar

½

tsp

ground cardamom

12

mint leaves
Instructions
In a thick bottomed medium saucepan, stir the milk and rice flour. Heat over medium low heat until reduced to about half. About 30 to 45 minutes. The milk should simmer but not come to a boil.

Stir in sugar and cardamom.

Turn off heat. Allow to cool for 10 minutes.

Chop and muddle the mint leaves.

Add muddled mint and lemoncello to milk.

In a stand mixer or food processor, whip up the avocado meat.

Add milk mixture and turn on food processor. Whip for about 30 secondds to aerate the mixture. (Whip about about 2 minutes if using a stand mixer)

Pour into molds or ramekins and freeze.

When ready to eat, allow to defrost for about 5 minutes or so to soften.
Notes
The alcohol in the Lemoncello helps to soften the ice cream. If you don't have lemoncello you can substitute any alcohol such as vodka, along with the lime or lemon juice.
Nutrition
Calories:
252
kcal
Carbohydrates:
26
g
Protein:
6
g
Fat:
15
g
Saturated Fat:
4
g
Polyunsaturated Fat:
2
g
Monounsaturated Fat:
8
g
Cholesterol:
15
mg
Sodium:
52
mg
Potassium:
559
mg
Fiber:
5
g
Sugar:
19
g
Vitamin A:
371
IU
Vitamin C:
8
mg
Calcium:
163
mg
Iron:
1
mg