I wanted to take a sweet treat for my mom when I went to visit her after her long trip and I thought she'd enjoy a curry leaf cookie. Ever since I made the peach cobbler with curry leaves, I've become obsessed with adding curry leaves to sweets. It's been such a popular dessert with my friends who've requested it repeatedly at parties.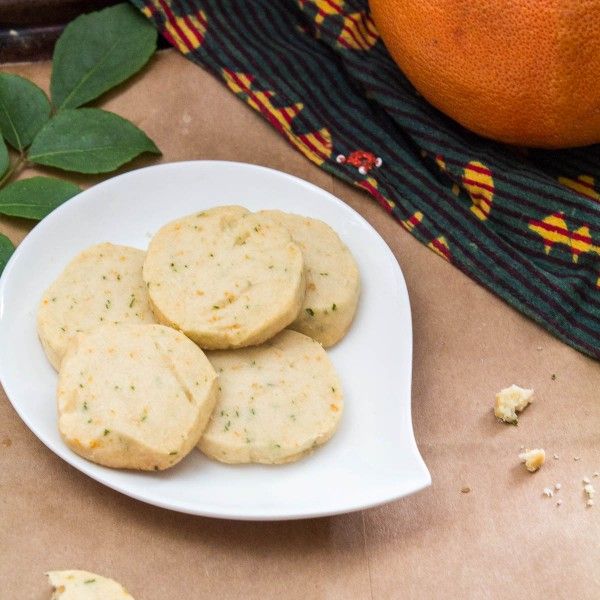 A shortbread cookie is perfect because shortbread carries flavors so well. I added some grapefruit zest to the cookie because I wanted to add some citrus to give it a little more depth, and grapefruit was what we had on hand. Grapefruit zest doesn't have the bitterness of the grapefruit in it. It worked quite well with the curry leaf.
My mom just got back from a two month long trip to India. I always miss her when she goes because it is so difficult just to call her. The time zone in India is 12 and a half hours ahead, so I can usually only call her early in the morning or late at night.
As always, she brought back tons of goodies for the family. She brought back a bunch of Indian clothes, sweets and jewelry for us. She brought me a beautiful green sari and a white and maroon chaniya choli– a three piece outfit consisting of a long skirt, a short top and a scarf.
She brought outfits for Steve as well. I am super excited about our new clothes and looking forward to wearing them next month when we go dancing for the nine nights of Navratri. (See last year's post on Navratri)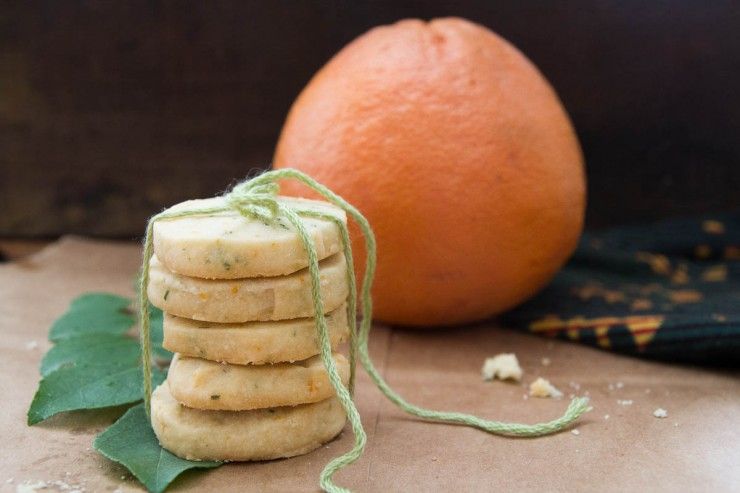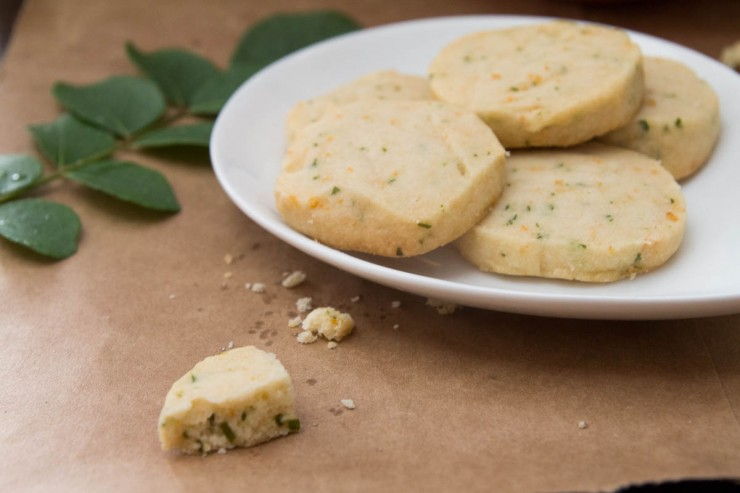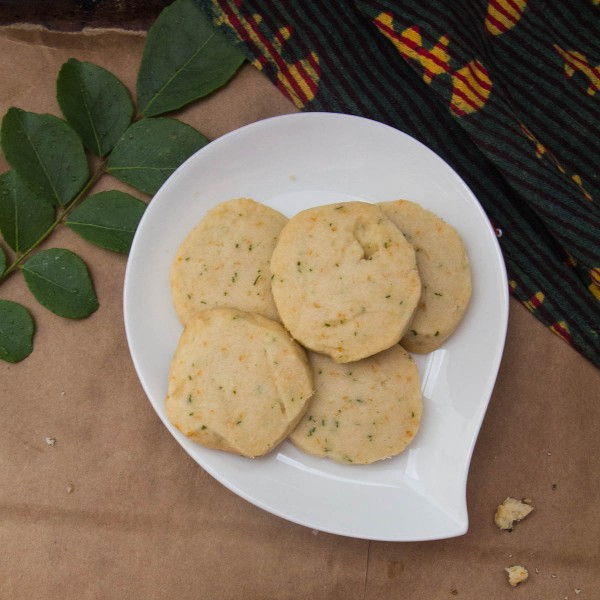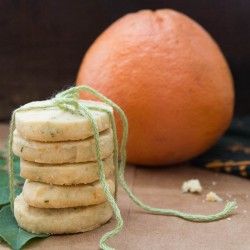 Citrus and Curry Leaf Shortbread Cookies
A shortbread cookie with flavors of curry nad grapefruit zest for more depth
Ingredients
2

cups

all-purpose flour

½

tsp

sea salt

1

cup

unsalted butter

2 sticks, at room temperature

¾

cup

powdered sugar

1

tbsp

grapefruit

orange, or lemon zest (I used grapefruit)

1

tbsp

finely minced curry leaves
Instructions
In a medium bowl, whisk together flour and salt.

In a separate bowl, using either an electric mixer or a handheld beater, beat the butter, powdered sugar, zest and curry leaves together on medium speed until well mixed and fluffy. About 2 to 3 minutes.

Reduce speed to low and add slowly add in the flour mixture until combined.

Divide the dough into half. Place each half onto a sheet of parchment paper and roll into a log about 1 1/2 inches in diameter. Twist the ends and refrigerate the logs for at least one hour.

Preheat the oven to 350 degrees Fahrenheit. Cut the logs into 1/4 inch thick slices. Place the slices about 1 inch apart on a parchment lined cookie sheet.

Bake for about 15 to 17 minutes until the cookies are golden around the edges.

Transfer the cookies to wire racks for cooling.
Nutrition
Calories:
121
kcal
Carbohydrates:
12
g
Protein:
1
g
Fat:
8
g
Saturated Fat:
5
g
Polyunsaturated Fat:
1
g
Monounsaturated Fat:
2
g
Trans Fat:
1
g
Cholesterol:
20
mg
Sodium:
50
mg
Potassium:
14
mg
Fiber:
1
g
Sugar:
4
g
Vitamin A:
243
IU
Vitamin C:
1
mg
Calcium:
4
mg
Iron:
1
mg