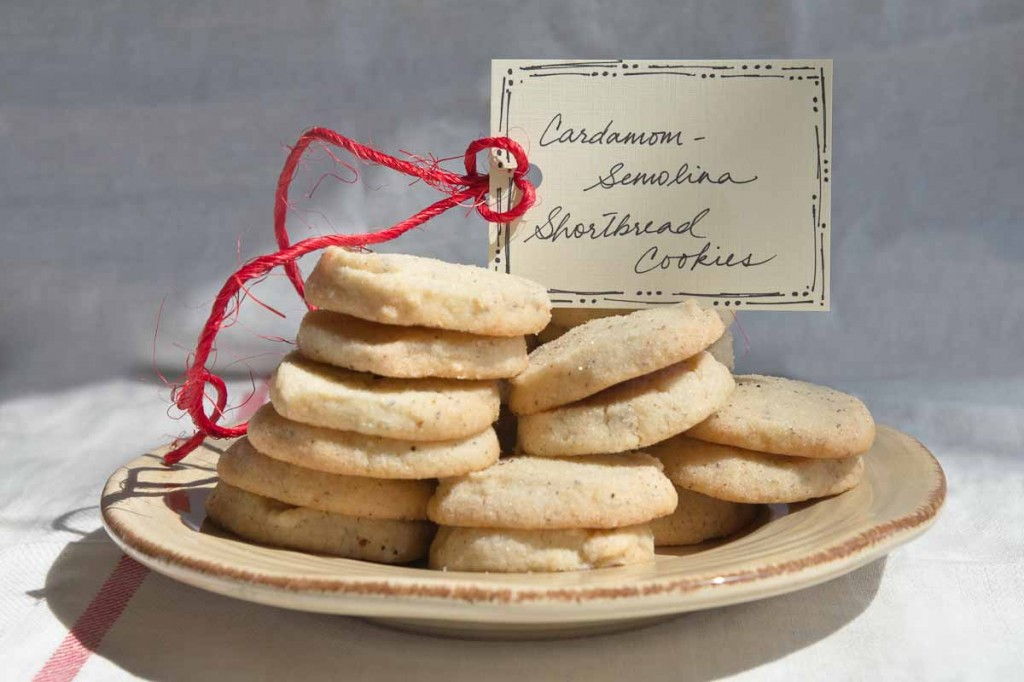 Cardamom is the Indian vanilla. It basically functions as a vanilla substitute in Indian cuisine. We use it in pretty much any sweet dish ranging from rice pudding to nut fudge to masala chai.
I love the flavor so much, I chew on cardamom pods in place of mints…I know I'm weird.  Don't judge!  I have a method. I pop a whole pod into my mouth and enjoy the flavor and texture of the skin for a while. Then, I put a small crack in the pod and start to pull out the seeds one at a time. They are the prize! I love the spicy, minty, intense flavor that you get when chomping down on one of the little black seeds.
Last weekend, while trying to think of what to bake for a friend's birthday, I had a craving for a cardamom. I found what sounded like the perfect recipe online.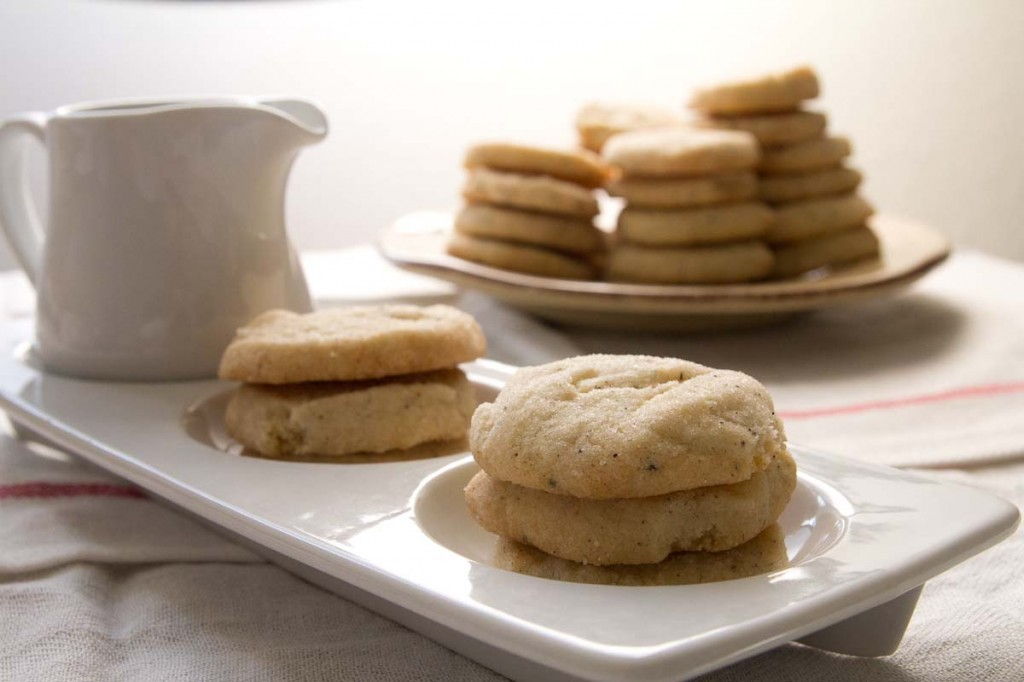 As soon as I saw that the recipe had semolina in it, I was hooked. The semolina was the deciding factor. Semolina, or rava as we call it in Gujarati, is an incredibley versatile ingredient that has a delicious toothy texture and a flavor that is great in both sweet and savory foods.
All the ingredients sounded amazing on their own and I knew they would be perfect together.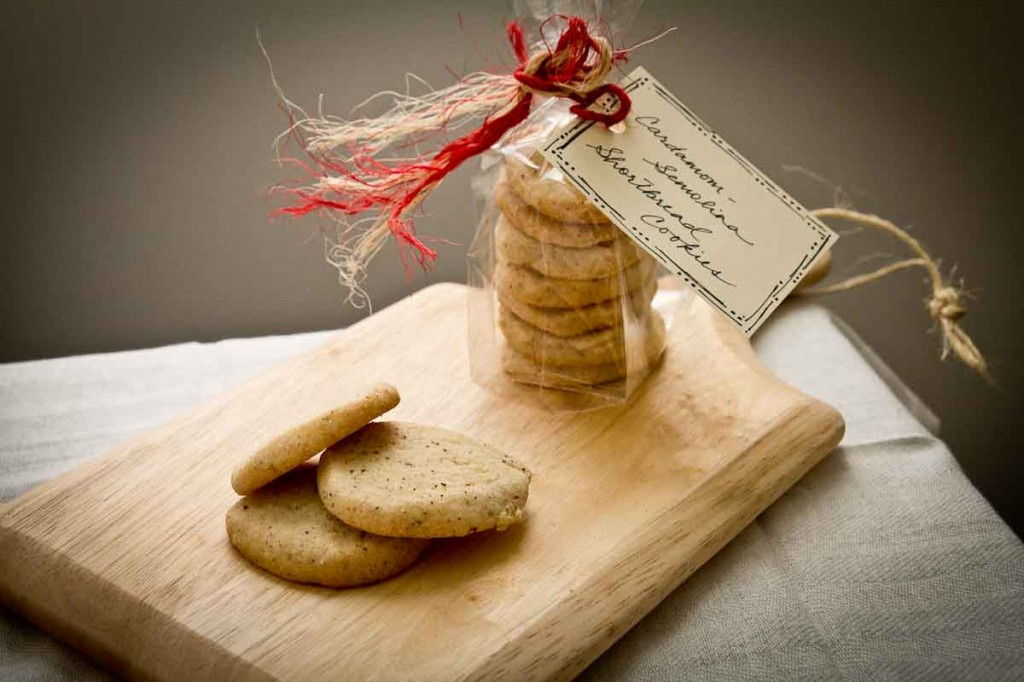 Cardamom Semolina Shortbread Cookies
Ingredients
1 1/2 + 2 tbsp All-purpose flour
1/4 cup + 2 tbsp Semolina
1 1/2 tsp ground cardamom
2 sticks Butter, softened
3/4 cups + 2 tbsp Sugar
1/8 tsp Salt
1 Egg yolk
1 tsp Amaretto
Instructions
Whisk together flour, semolina and 1 1/4 tsp cardamom in a medium bowl.
In a large bowl, beat the butter, 1/2 cup + 2 tbsp sugar, and salt until it's light and fluffy.
Beat in the egg yolk, mix well.
Use a spatula (or your hands) to fold in the flour until it's just mixed. Add the Amaretto and mix.
Divide the dough in half.
Roll each dough half into a sheet of wax paper and form into a log. Twist up the edges and refrigerate.
Chill until the dough is firm and can be sliced easily. About 1 hour. (Can also be frozen for about 30 minutes.)
Preheat oven to 350 degrees. Mix the remaining sugar and cardamom and spread out onto a plate.
Slice the dough logs into 1/4 inch pieces.
Dip the top side of each cookie into the sugar mixture, and place on a baking sheet.
Bake 12-15 minutes.
Makes about 4 dozen cookies.
This recipe is adapted from a Food Network Recipe.  I halved the recipe because I didn't need to make 8 dozen cookies.