About Diwali
Diwali is a multi-day festival known as "the festival of lights" and celebrates the victory of good over evil, and of knowledge over ignorance. There are many traditions across India, celebrating the festival in many different ways. Even the length of the festival varies from place to place.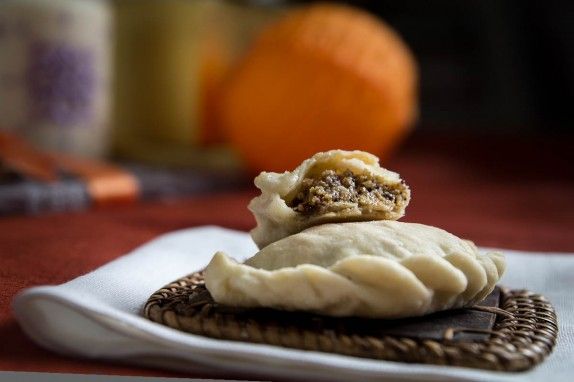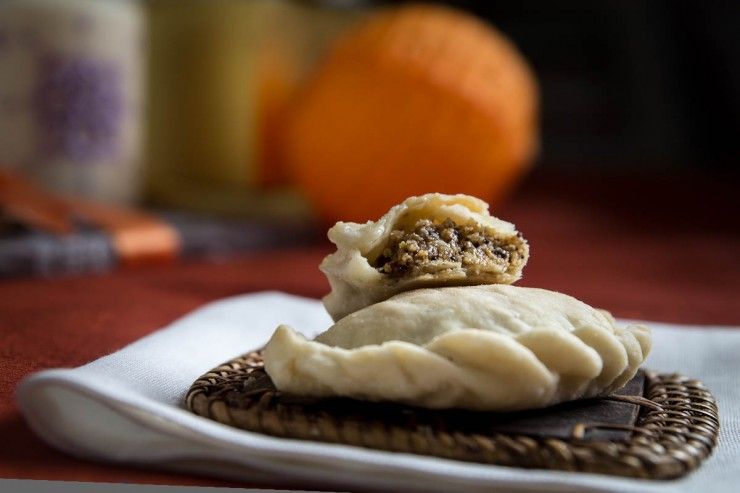 My family's tradition kicks off Diwali celebrations with Dhanteras. We make a rangoli on our doorstep to welcome the goddess, Lakshmi. Lakshmi represents wealth on prosperity and you definitely want her to visit every chance you get.
This is followed by Kali Chaudas, then Diwali, then the Nutan Varash, the Hindu Gujarati New Year.
In India, Diwali is celebrated with fireworks, dancing, parades, and lots of food. During Diwali you spend a lot of time visiting other people's houses, and hosting people who come over for short visits. During these visits, cha (tea) is usually served, alongside a snack or especially mithai (sweets).
Sweets are important to serve because they are considered auspicious. Diwali is a time of the celebration of good things, and serving sweets is a way of keeping good things flowing.
If you are hosting Diwali this year and looking for what foods to serve, this list can help you decide. You can serve any snacks and mithai that you enjoy, but this list features items that are especially common in Gujarati households and many other Indian households during Diwali. You might decide to serve a few items from this list in addition to a few of your favorites that are less tied to the holiday.
When is Diwali?
Diwali will start on November 12, 2023. Like all Indian holidays, the date is based on the lunar calendar. It can fall any time between mid-September and mid-November. In 2024 Diwali will be on November 2nd and in 2025 it will be on October 20th.
What to Serve
Sweets
Ghughra
Ghughra (also known as Gujiya in Hindi) are Indian hand pies. Samosas are another example of an Indian hand pie, but ghughra are typically sweet instead of savory. There are many recipes for ghughra with variations around the different regions in India. Ghughra are traditionally deep fried, but you can also make them by baking them in the oven or air fryer. You can mix and match the fillings and cooking techniques for these recipes:
Gujarati Deep Fried Mawa Ghughra
These ghughra are stuffed with sweet mawa, nuts, cardamom, and saffron. They are deep-fried the traditional way.
Baked Sweet Ghughra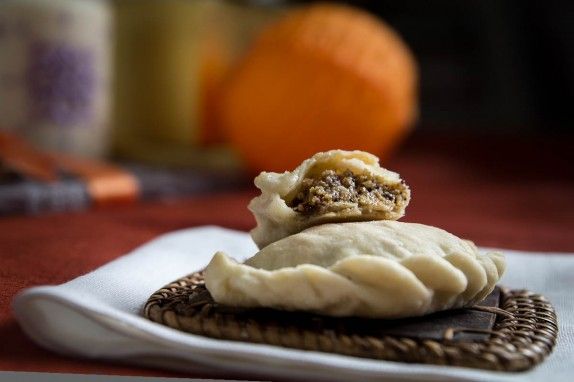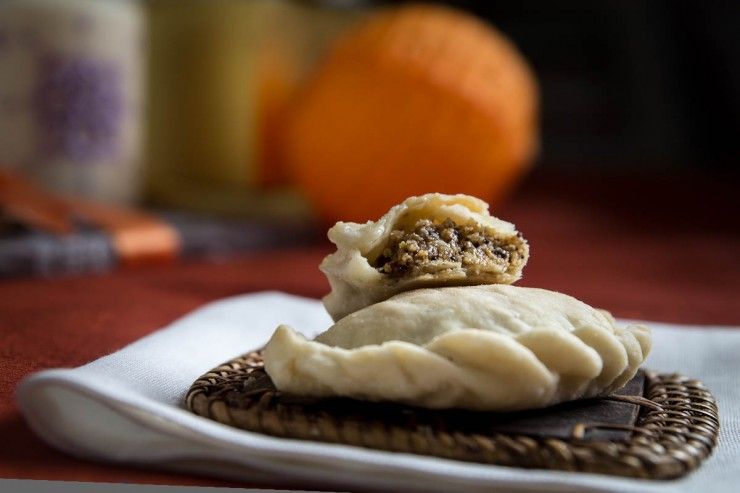 These are my "everything but the kitchen sink" ghughra. My favorite recipe, packed with coconut, toffee, golden raisins, and mawa. They are baked in the oven which is a little more convenient and uses less oil than deep-frying.
Air Fryer Coconut Karanji
These Karanji are Maharashtrian style ghughras that so many of my neighbors served in Mumbai. Using the air-fryer gives it that traditional crunch without having to deep fry.
Air Fryer Coconut Karanji recipe
Kopra Pak / Coconut Burfi
The mithai-shop style coconut burfi, with its enticing aroma and delicate sweetness, captures the essence of traditional Indian sweets. Made with freshly grated coconut, condensed milk, and a hint of cardamom, each bite transports you to a world of exquisite flavors.
Its luscious, melt-in-your-mouth texture and the perfect balance of sweetness make it a must-have treat during Diwali festivities. Sharing this delectable coconut burfi with family and friends adds a touch of warmth and joy to the celebration.
Doodh Pak
Doodh Pak is the Gujarati version of rice pudding. It is like kheer, but different because it is milkier. Although doodh pak is typically served in a bowl and eaten with a spoon, it could easily be served in a cup and drunk. Doodh pak is typically topped with charoli, which is an Indian nut similar to almonds. If you don't have charoli, you can substitute crushed or slivered almonds.
Kheer
Kheer is the much beloved form of rice pudding served all over India. It is sweetened and spiced with cardamom and a little saffron. This is a simple and much-beloved recipe, made simply by adding a few ingredients to the Instant Pot and letting it do it's thing. If you don't have an Instant Pot, you can just as easily simmer it on your stovetop.
Savory Snacks
Cereal Chevdo
Chevdo is a perfect savory snack. It is crunchy, spicy, and fragrant. It's a simple finger food you can grab and snack on however much you like. This version is cereal chevdo and is based on the chevdo my Grandma used to make but uses easy to find ingredients from the grocery store.
Roasted Makhana
Roasted makhana, or fox nuts, are puffed and toasted seeds that have a delightful crunch and take on flavor very well. In fact, my recipe for roasted makhana is based on my Grandmother's recipe for savory mamra (puffed rice), because they have a similar texture and it just works.
Dhebra
Dhebra is a type of fried flatbread and is an essential Gujarati dish to serve on Kali Chaudas. Kali Chaudas is on the day before Diwali. It is the day to abolish laziness and evil. It is the day the spirits come out, similar to Halloween.
Dhebra is made with bajra no lot (pearl millet flour) and whole wheat flour. My family makes these on Kali Chaudas and we eat them throughout Diwali.