The first year Puja and I lived together she asked me to make her Sticky Toffee Pudding for her birthday. What, I asked, is Sticky Toffee Pudding? She handed me a recipe and said this is what you are making.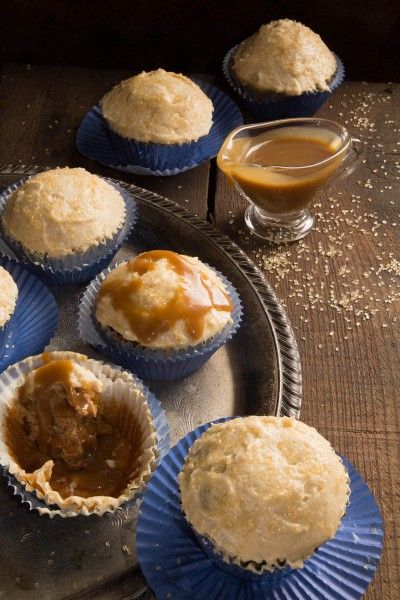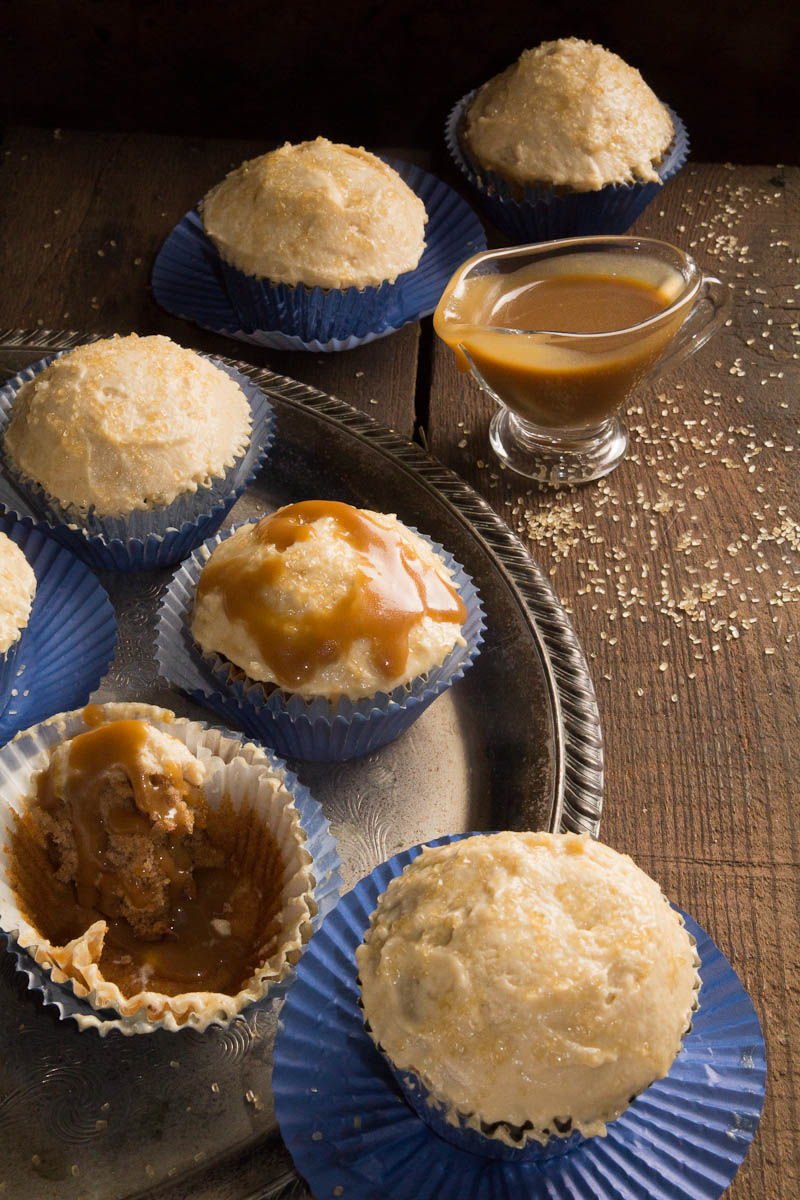 I had done very little cooking or baking at this point in our relationship. But I went out and bought a bundt pan and all of the ingredients while she was at work. I believe I thoroughly trashed the kitchen, getting sticky caramel sauce and date splatters in various corners of the kitchen and stove. But the end result was amazing, and that's what matters.
Every year since then, Puja has, let's say requested, Sticky Toffee Pudding for her birthday. I've made some mistakes with it. One year I used Deglet dates and as a result I became a big champion of Medjool dates. Deglets just don't compare in sweetness or depth of flavor. Another year I made the Sticky Toffee Pudding for a bonfire party and we didn't have any way to warm the caramel sauce. That was disappointing. The warm caramel sauce soaking into the cake is what really makes it so delicious.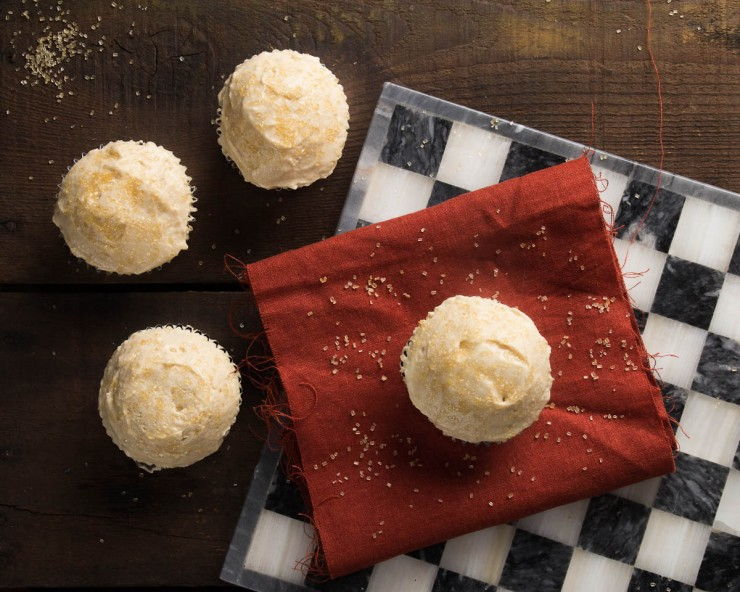 This year we had a birthday party for her at the new Hess nanobrewery in North Park, which meant another "location" serving of the Sticky Toffee Pudding. But I remembered the problems I had before, and I accepted the challenge.
The first decision I made was to convert the bundt cake recipe into a cupcake recipe. The other big change was, knowing heating the caramel sauce would be difficult and messy, I decided to serve them at room temperature with a caramel whipped cream frosting.
I had some difficulty with the frosting, and at one point Puja asked me to give up and buy cool whip or something because we had other things to prepare and we were running out of time. But I stuck with it and got it to work. In the end she said what I made was the best version of the Sticky Toffee Pudding I have made up to this point.
And that was before we tried it at home with hot caramel sauce to go with it!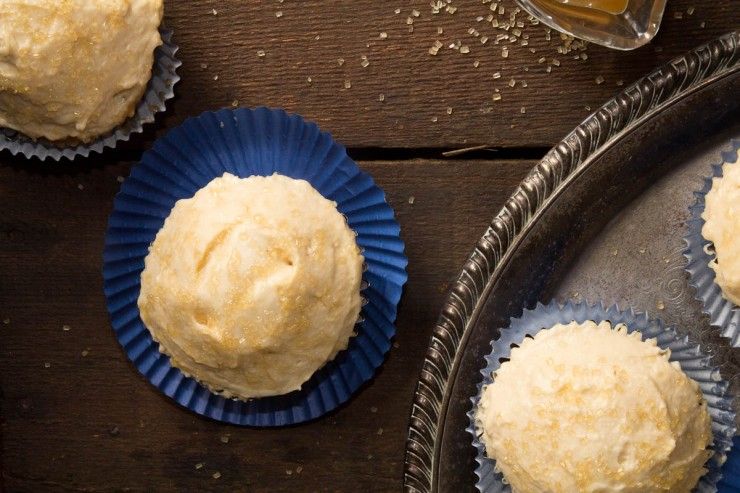 The original recipe I used for Sticky Toffee Pudding came from epicurious. Here is my recipe for the cupcakes and the added Caramel whipped cream frosting. I had trouble getting mine to set up for some reason, but in the end I got it to work and this recipe should work for you without problem.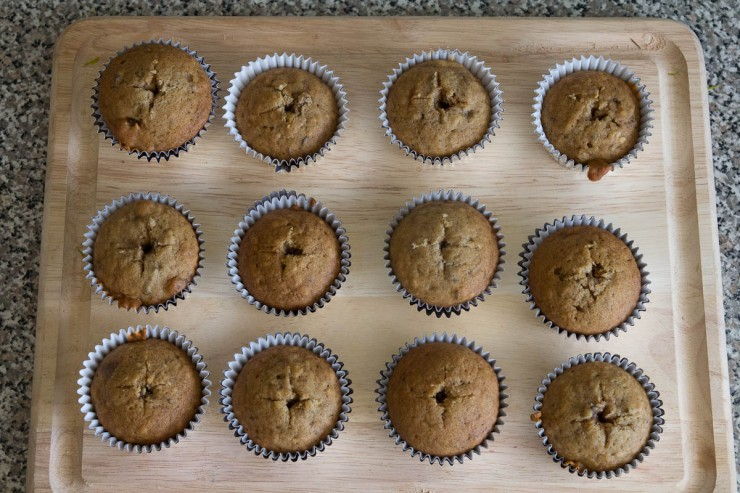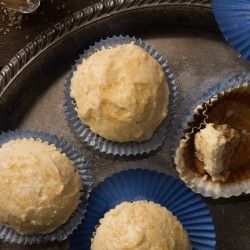 Sticky Toffee Pudding Cupcakes
Classic sticky toffee pudding prepared as a cupcake
Ingredients
Caramel Sauce
2

cups

whipping cream

1

cup

brown sugar

¼

cup

1/2 stick butter
Caramel Whipped Cream Frosting
2

tbsp

chilled water

2

tsp

plain

unflavored gelatin

2

cups

heavy cream

whipping cream

1

stick butter at room temperature

¼

cup

caramel sauce

cooled (from above)

⅛

cup

powdered sugar
Sticky Toffee Pudding Cupcakes
2 ½

cups

all purpose flour

2

teaspoons

baking powder

1 ½

cups

water

1 ¼

cups

chopped pitted Medjool dates

2

teaspoons

baking soda

1

cup

2 sticks room temperature butter

⅔

cup

sugar

4

eggs

2

tsp

vanilla extract
Instructions
Caramel Sauce
Put all of the ingredients in a pot and with medium heat bring to a simmer. Use a heavy pot and stir frequently to prevent burning.
Caramel Whipped Cream Frosting
Bloom the gelatin by putting 2 tsp of plain gelatin in 2 tbsp of chilled water, in a bowl that can be safely heated (such as a ramekin). This can be water out of the refridgerator, or as I did, put some cubes of ice in a bowl of tap water, mix it around a little and take the 2 tbsp of water from the bowl. Do not stir the gelatin in the water.

After about five minutes, place the bowl of gelatin in a pot of simmering water to melt the gelatin.

When the gelatin is melted, remove the bowl from the pot and allow the gelatin to cool to room temperature, it shouldn't take very long since it is only a couple of tablespoons of liquid.

Using either a stand mixer or an electric beater and a large bowl, beat the whipping cream at medium high speed (or you can do this by hand with a whisk, but its a lot of work). As the cream begins to thicken, add powdered sugar and gelatin, continue to whip. Let it get thicker, then add caramel sauce and butter. Stop mixing when it gets to a nice thick consistency. If you refrigerate this overnight it will become even more firm, but this is optional.
Sticky Toffee Pudding Cupcakes
Preheat oven to 350 degrees Fahrenheit.

In a medium sized bowl, whisk the flour and baking powder, set aside.

Put water, dates and baking soda in a pot, bring to a boil. Be aware it will somewhat foam up from the baking soda. Once it reaches a boil, turn the heat off and let it cool to room temperature.

In a large bowl, using an electric mixer, cream the butter and sugar (beat it until light and fluffy). Beat in eggs one at a time. Mix in vanilla and about half of the flour mixture that you have set aside.

Mix in the cooled date mixture.

Mix in the rest of the flour mixture.

Fill a muffin pan with muffin cups. Fill each cup about 2/3 with the batter.

Bake until a knife dipped in the center of the muffins comes out clean, about 20 minutes.

Remove cupcakes from oven and from muffin pan. Allow them to cool on a rack for at least a few minutes so they do not crumble when cut with a knife.

Reheat your caramel sauce in the microwave or on the stove. Be careful not to microwave it for too long, it has a lot of sugar in it and will get very hot very quickly.

Draw a knife all the way through the top of each cupcake down to the bottom and create an x pattern, you can even twist the knife a little to create a nice well. Drop some hot caramel sauce on each cupcake, about 1-2 tablespoons for each one. Allow the caramel sauce to soak into the cupcakes and cool.

Add the frosting from above.
Notes
It's best to make the caramel sauce ahead of time and put it in the fridge. You can easily reheat it in the microwave or on the stove before using and there will be no change in flavor.
These cupcakes are even better when served on a plate soaking in hot caramel sauce.
Nutrition
Calories:
365
kcal
Carbohydrates:
34
g
Protein:
4
g
Fat:
25
g
Saturated Fat:
15
g
Polyunsaturated Fat:
1
g
Monounsaturated Fat:
6
g
Trans Fat:
0.4
g
Cholesterol:
98
mg
Sodium:
201
mg
Potassium:
166
mg
Fiber:
1
g
Sugar:
23
g
Vitamin A:
933
IU
Vitamin C:
0.3
mg
Calcium:
64
mg
Iron:
1
mg