Some time ago I told a friend I would make her cupcakes for her birthday. She and her husband are big Indiaphiles. She said she wanted caramel and she was having her birthday at a wine bar so I thought of a red wine caramel sauce I made for a pear tart a few months ago and loved.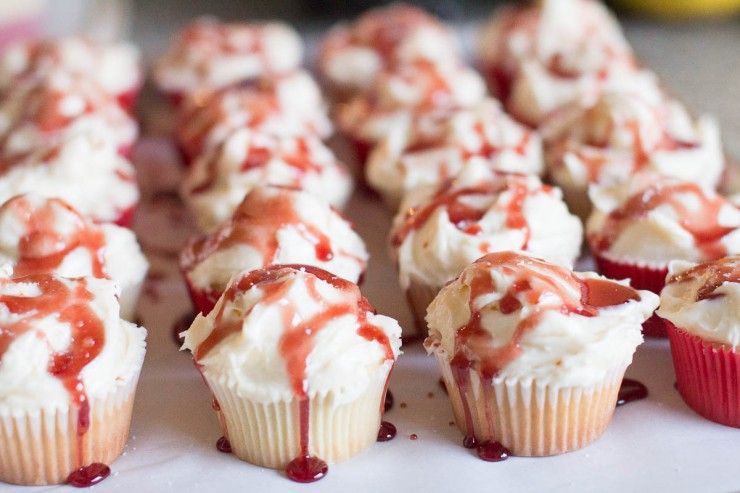 But how to Indian it up? The last cupcakes I made were ginger chai, so I wanted to take another direction. My answer was saffron!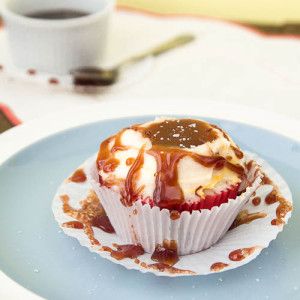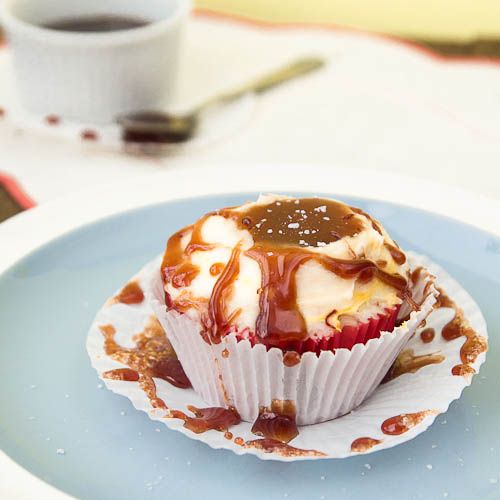 Saffron is one of the most highly prized spices in India. The best saffron in the world comes from the northern state of Kashmir. It is most often used in rice and desserts, you may recall it from my mom's chai masala recipe. I decided saffron would work well with a red wine caramel sauce.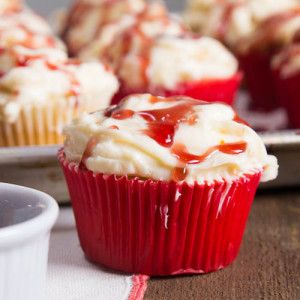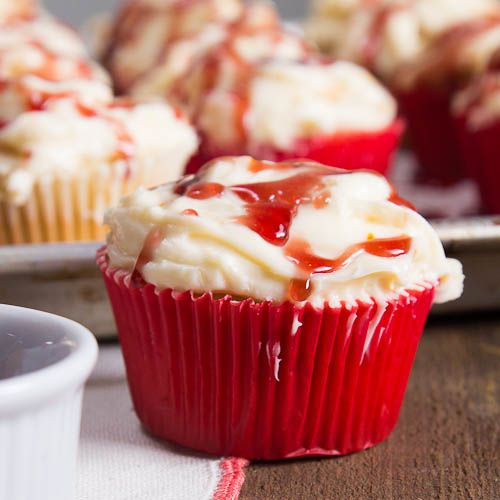 After dinner and drinks at Finch's wine bar in La Jolla, the group of us went back to our friend's house for the after party and we ate the cupcakes. They were a big hit.
The only problem I had with them was the moisture in the cream cheese frosting made the red wine caramel sauce a little runnier than I wanted. To fix this, I would suggest creating a well in the frosting for the sauce with the back of a spoon, as I did in the single cupcake picture that we took the next day.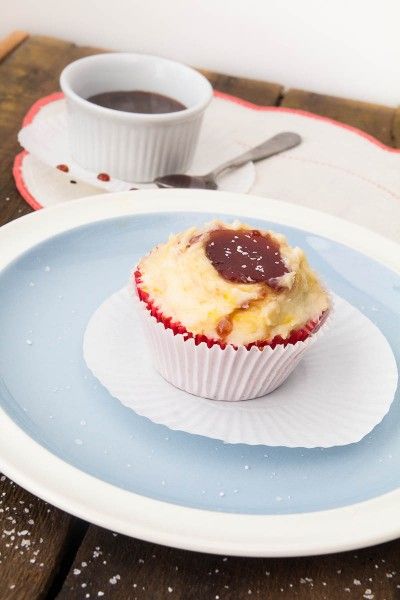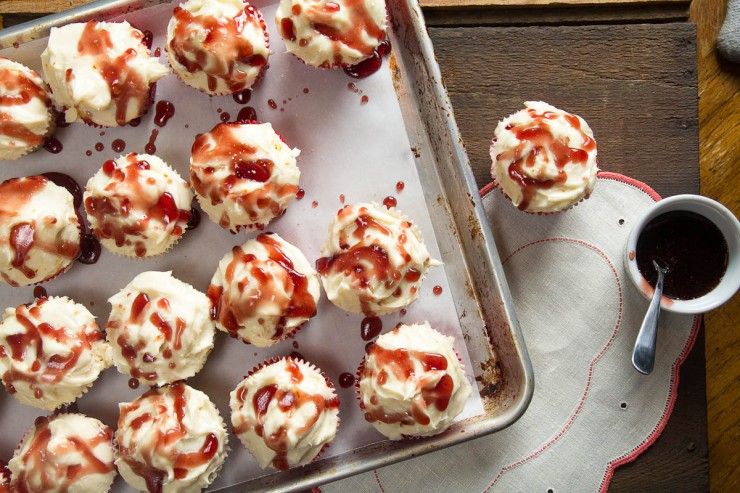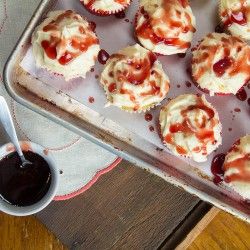 Saffron Cupcakes with Cream Cheese Frosting and Red Wine Caramel
Indian-inspired cupcakes spiced with saffron, cream cheese frosting and a red wine caramel sauce
Ingredients
For the Cupcakes
¾

cup

butter

1 1/2 sticks

1 ½

cups

sugar

2

eggs

1 ½

tsp

vanilla extract

1

tsp

amaretto

2 ½

tsp

baking powder

¼

tsp

salt

2 ½

cups

all purpose flour

¼

tsp

saffron

1 ¼

cups

milk
For the Frosting
2 8

oz

packages of cream cheese

¼

cup

butter at room temperature

1 ¾

cup

powdered sugar

2

tsp

vanilla

pinch

of saffron
For the Red Wine Caramel
1

cup

sugar

2

tbsp

water

¼

cup

red wine

anything you like to drink
Instructions
For the Cupcakes Instructions
Preheat oven to 375 degrees F.

Line 2 cupcake pans with paper liners (This recipe should make 21 to 24 cupcakes)

Heat 1/4 cup of the milk to a little warmer than lukewarm (doesn't have to be any particular temperature just has to be warm) and add the saffron. Let soak while you prep the rest of the batter.

In a medium bowl, combine the flour, salt, baking powder and set aside.

In a separate bowl, beat the butter (Preferably with an electric beater or stand mixer. Unfortunately, my mixer broke and I tried to do this with a hand whisk. Needless to say, my arm hurt and I didn't get very far. I ended up using my immersion blender. It worked surprisingly well!)

Add sugar and beat until creamy and well mixed.

Add the eggs one at a time and beat into the butter and sugar mixture.

Add in the vanilla, amaretto, milk and saffron milk.

Mix in the flour mixture. Beat for about 30 to 60 seconds, until well blended.

Pour the batter into each section of the cupcake pan, filling them about 2/3 way full.

Bake for about 18 to 22 minutes. Test by inserting a toothpick down the middle of a cupcake. It's done if it comes out clean.
Instructions For the Frosting
Beat together cream cheese and butter until creamy.

Add the powdered sugar in batches and whisk in until well blended.

Add in the vanilla and saffron.
Instructions For the Red Wine Caramel
In an heavy bottomed pot, mix the water and sugar.

Let cook over medium heat until the mixture turns golden brown. Do not stir. This will take about 10 to 15 minutes.

Add in the wine and stir. It will foam up but don't worry about this. Just carefully stir through it.

If you have some crystals, stir till they dissolve. Otherwise, turn off heat. Let cool for a couple minutes and drizzle over the cupcakes.
Finishing Up
Frost the cupcakes with the cream cheese frosting and pour a spoonful of red wine caramel over. Sprinkle with a little flaky salt, if you like salted caramel.
Notes
Recipe is adapted from Amy Sedaris's Vanilla Cupcakes in her book I Like You: Hospitality Under the Influence.
Nutrition
Serving:
1
g
Calories:
288
kcal
Carbohydrates:
41
g
Protein:
3
g
Fat:
13
g
Saturated Fat:
8
g
Polyunsaturated Fat:
1
g
Monounsaturated Fat:
3
g
Trans Fat:
1
g
Cholesterol:
48
mg
Sodium:
142
mg
Potassium:
101
mg
Fiber:
1
g
Sugar:
31
g
Vitamin A:
435
IU
Vitamin C:
1
mg
Calcium:
51
mg
Iron:
1
mg