A warm, spicy dal with fragrant spices and healing turmeric is just the thing for when we're feeling this way. I don't make dal as often as I'd like but it is incredibly satisfying when I do. The delicious soup like broth is both warming and packed with protein, making it perfect for a cold and windy night.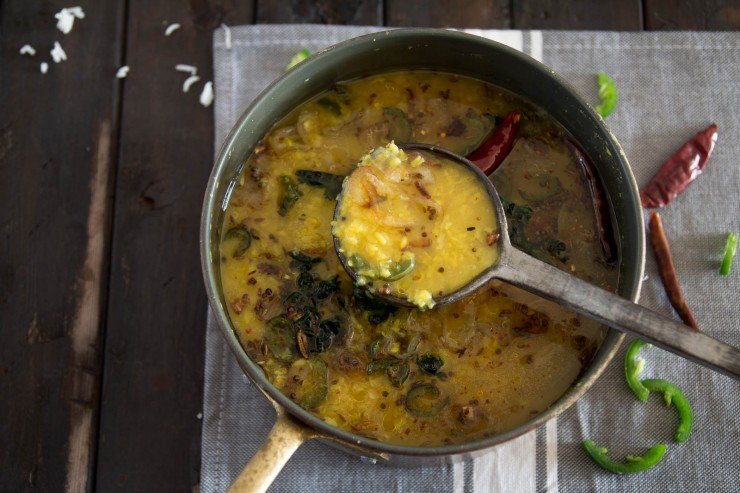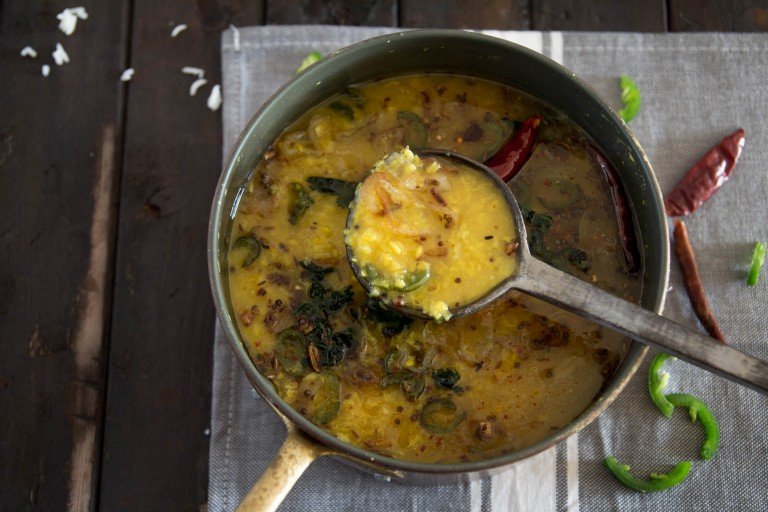 And best of all, it can be made without a trip to the grocery store. The last thing I want to do when I'm sick is get dressed up and go to the grocery store. Keep some dried split lentils and some basic Indian spices in your pantry – then it's just a matter of pulling them out when needed.
This is a soupy, broth-forward dal. If you are looking for a traditional, thick moong dal, try this Homestyle Moong Dal recipe.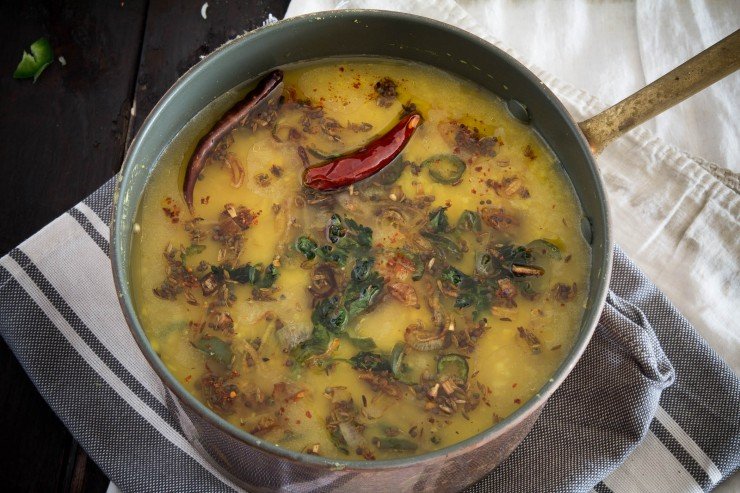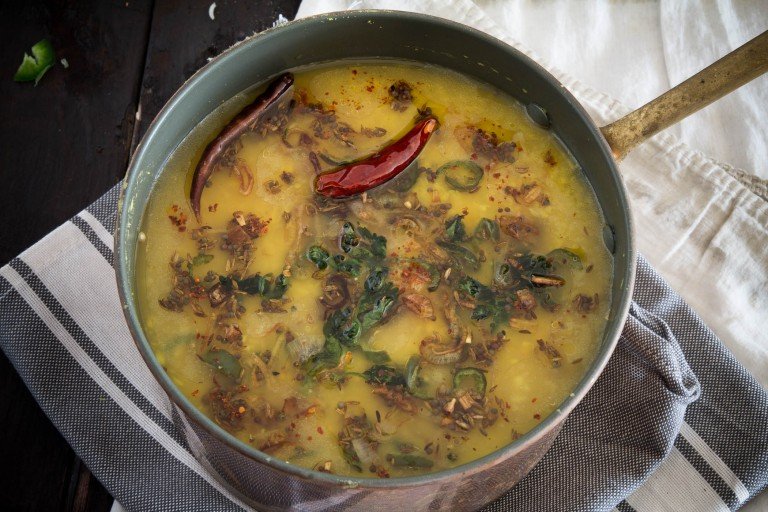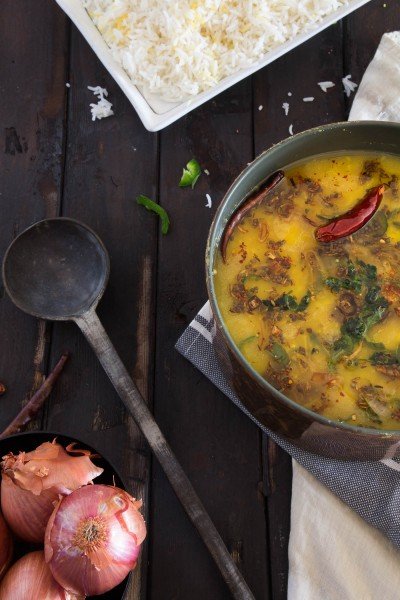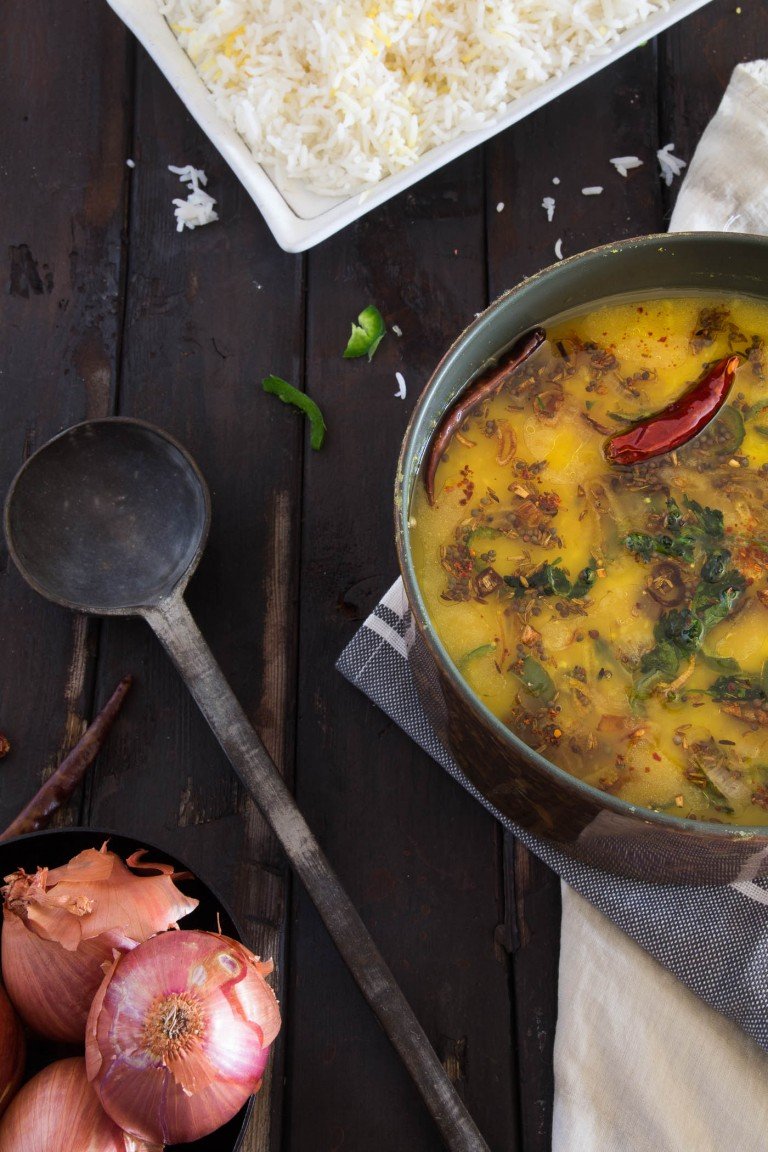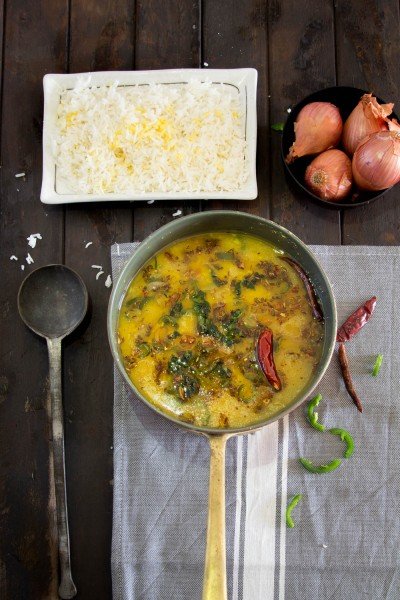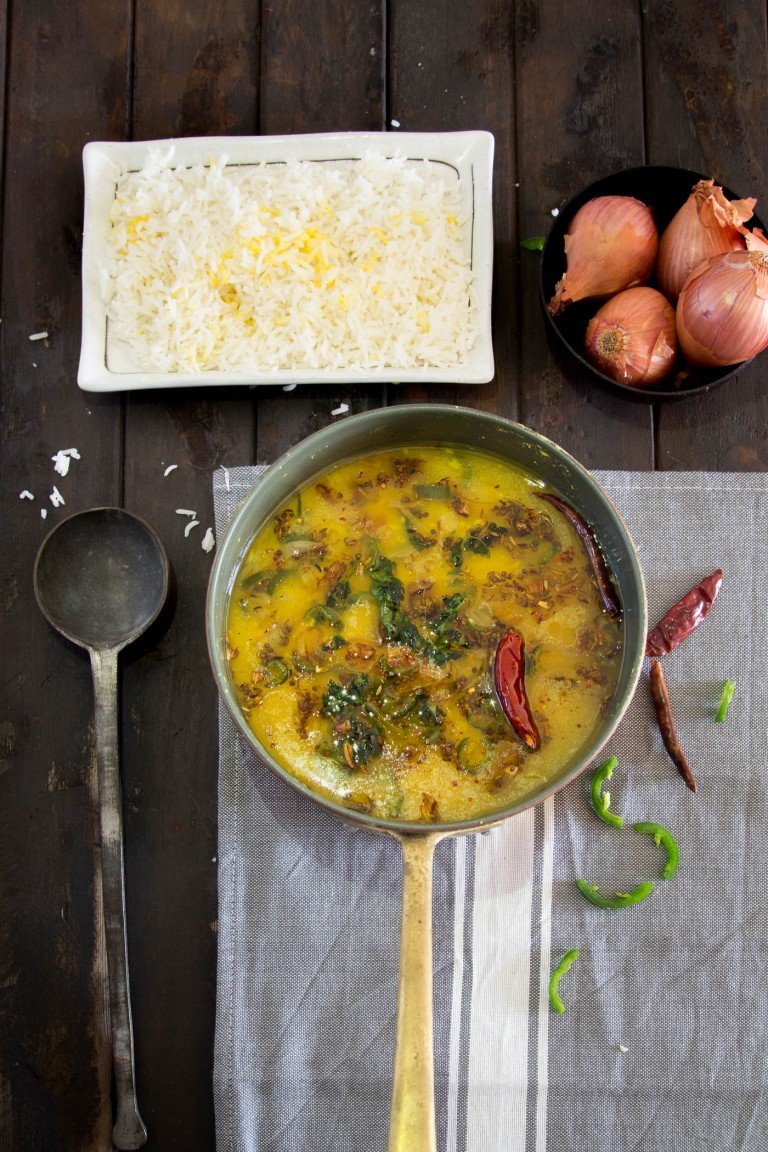 I've shared my Grandma's Gujarati Dal before, but this one is more the kind of dal I prefer to eat on a regular basis. I love a spicy dal! The garlic, ginger, turmeric, chilies and shallots make this dal sing.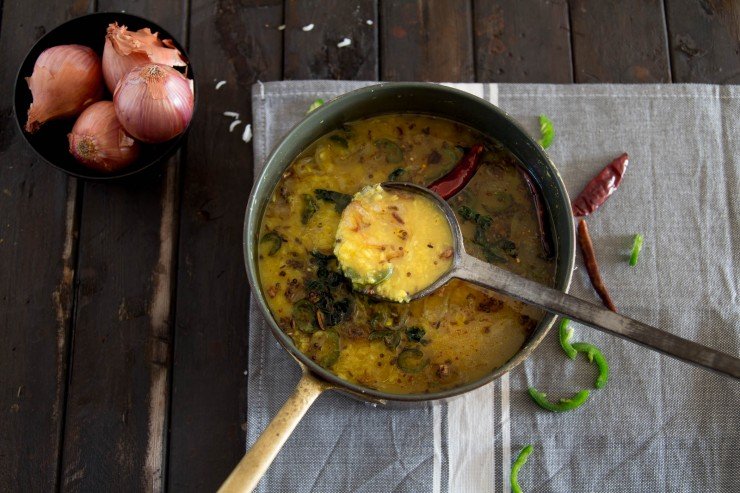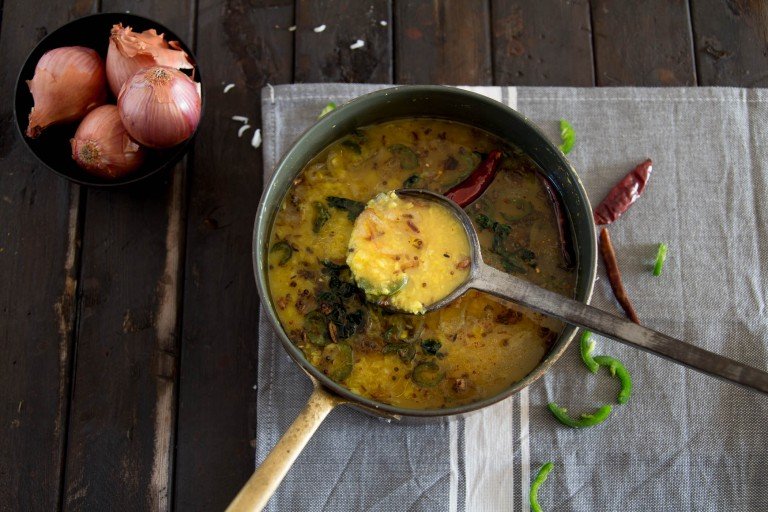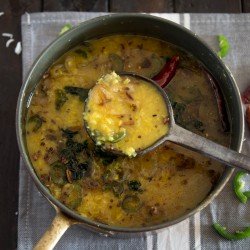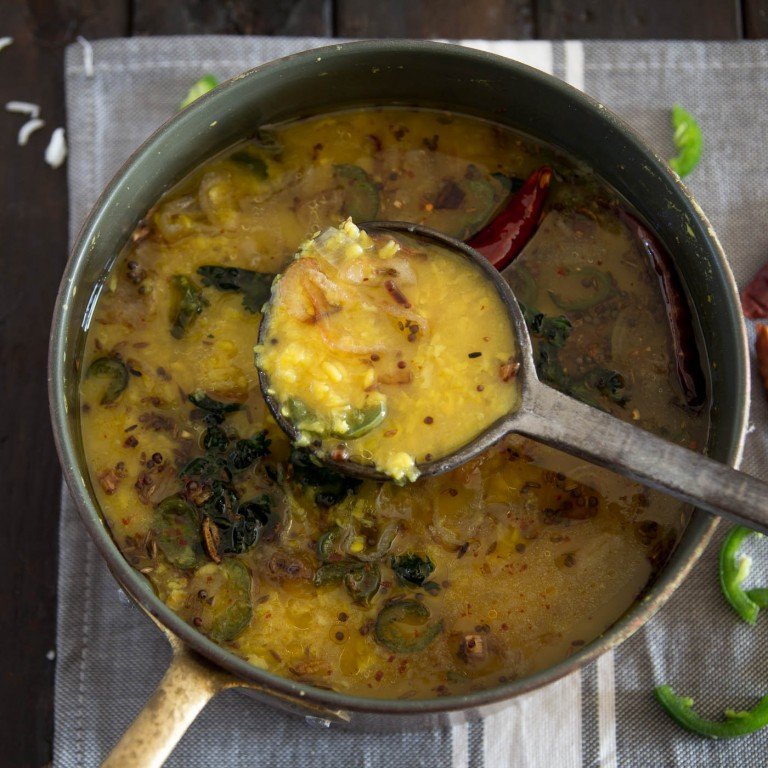 Mung Dal with Turmeric and Shallots
A warm, spicy dal with fragrant spices and healing turmeric is just the thing for when you're feeling under the weather.
Ingredients
1

cup

mung dal

yellow split mung beans

1

tsp

turmeric

1

tsp

salt

or to taste

2

tsp

grated ginger

4

cloves

garlic

grated of chopped finely

2

tbsp

ghee

½

tsp

mustard seeds

1

tsp

cumin seeds

2

shallots

thinly sliced

1

green chili

or to taste

small bunch cilantro

roughly chopped

lemon
Instructions
Rinse lentils in cold water until water runs clear

In a large pot, bring the lentils to a boil with 6 cups of water over high heat. Cover, lower the heat to medium and let look.

Check on the lentils every twenty minutes or so. Skim the foam from the top and discard. Depending on how old the lentils are, it will take between one to two hours for the mung dal to soften. Add more water if needed.

Once the mung dal is soft (the lentils can easily be flattened when pressed), press the lentils against the side of the pot with a wooden spoon to break them up and stir the mush back into the liquid. Take a couple minutes to do this as this step will ensure a creamy consistency.

Add the turmeric, ginger, garlic and salt. Stir. Continue to let this simmer as you prepare the vaghaar/tadka.

Heat a separate small pan with the ghee. Add the shallots and green chili. Cook until the shallots are golden brown and caramelized.

Add the mustard seeds, cumin seeds and cilantro. Let sizzle for about 10 seconds and pour the mixture into the dal. Stir and add water if you would like a thinner consistency.

Simmer for 15 minutes and serve warm with a sprinkle of lemon juice.

Notes

Cooking the spilt mung beans in a pressure cooker will save you time. If you have a pressure cooker, cook the lentils with 4 cups of water for 30 minutes and you will save about an hour in cooking time.
Nutrition
Calories:
237
kcal
Carbohydrates:
32
g
Protein:
12
g
Fat:
7
g
Cholesterol:
15
mg