Whenever anyone asks me where they should go when they visit India, one place I like to suggest is McDonald's. I usually get a confused expression looking back at me. "No, seriously," I have to insist. The McDonald's in India are so different from anywhere else in the world, they have to be experienced, especially if you are vegetarian.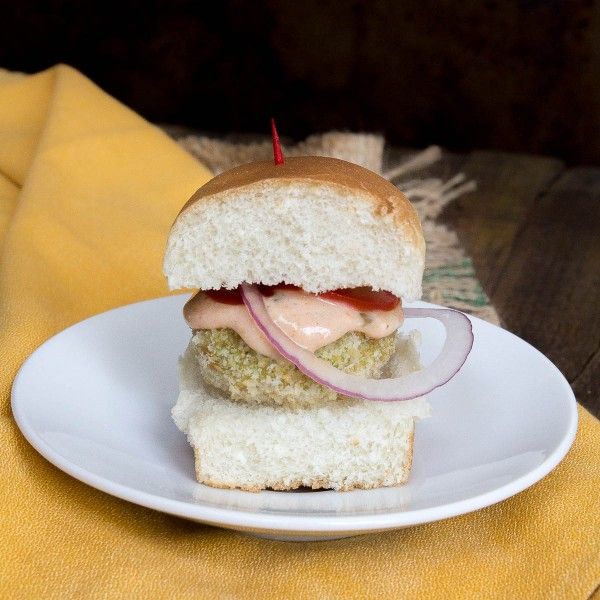 I was in India when the first McDonald's opened in 1996. It was such a big deal. It was all over the news because it was the first western chain opening in India. There was a lot of controversy because McDonald's depends so much on the selling of beef, the sacred cow. But mostly the people around me, my friends at school and everyone I knew were really excited about the new, cool restaurant.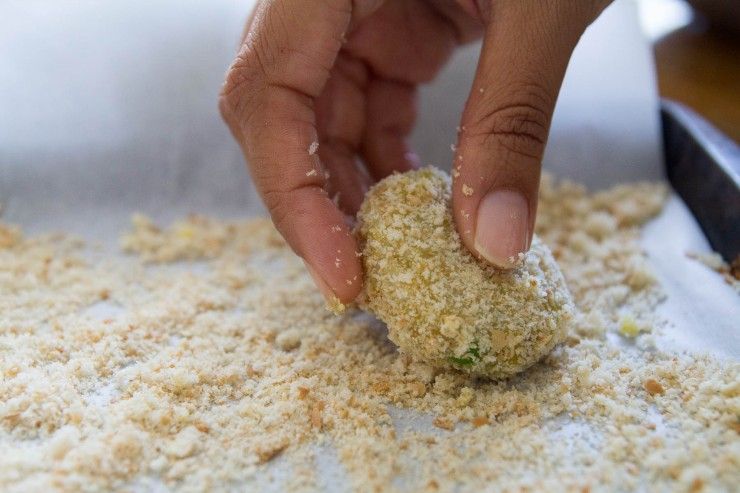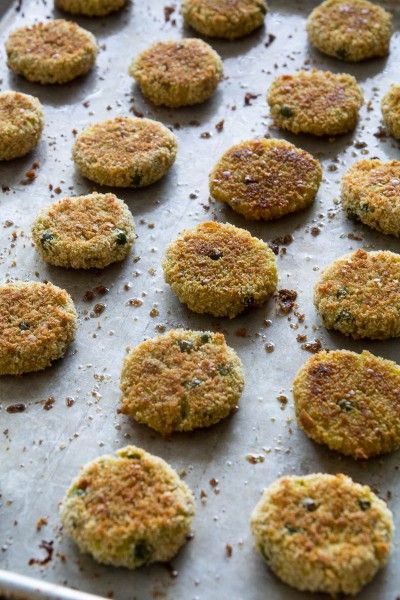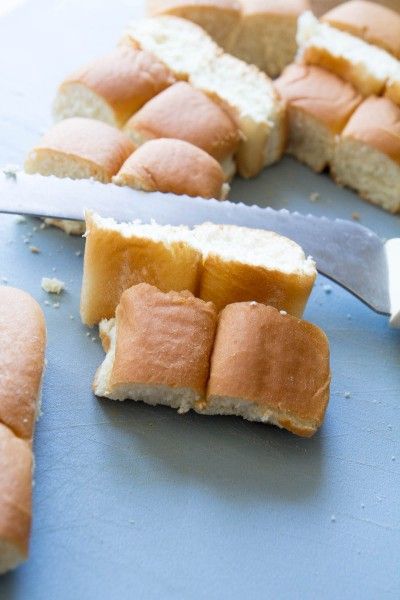 The first McDonald's opened to huge lines in Delhi. I was in Bombay where the second McDonald's opened shortly after. The city was abuzz with news of the upcoming McDonald's for weeks. But nothing prepared me for all of the excitement when it actually opened. I remember reading the Bombay Times section of the Times of India that week. That's the fluffy local news, gossip and event section that I always read first, and I remember seeing the color photo of the long line in front of the shiny new restaurant.
But the opening of McDonald's meant something extra special to me at the time. As an American child living in India I longed for a connection to my birth country. I was always excited when I could get my hands on American food or toys. This is why the opening of McDonald's meant so much to a 13 year old me. I anticipated a little space where I'd be back in America as soon as I walked in.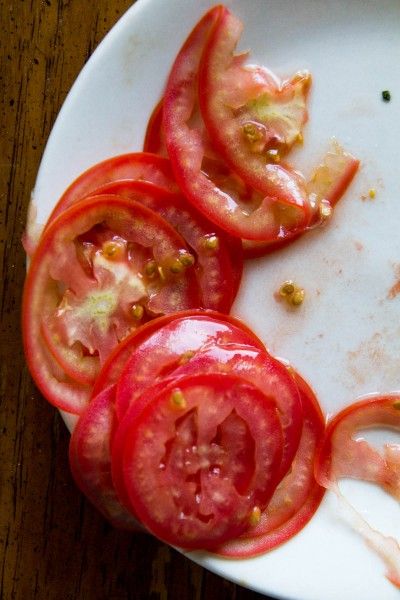 I didn't actually get to go eat at the new McDonald's for a couple of months. It was 45 minutes away and my parents didn't want to wait in hours long lines just for McDonald's. But when we finally went, it was nothing at all like what I had expected.
No apple or cherry pies! No beef burgers either. Most of the menu items were very Indian. It was super crowded and not all that clean. There were too many people and even though the employees tried, the trash was constantly overflowing. At first glance I was so disappointed.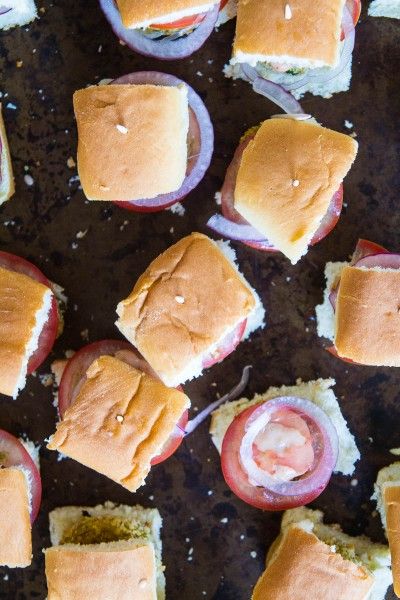 After waiting a half hour through the line, I ordered a potato burger, called the "McAloo Tikki Burger." And I fell in love! It is made up of a crispy, deliciously spicy potato patty with special sauce on a fluffy bun with fresh tomatoes and onions. Simple and oh so good!
The menu had two veggie burgers, the potato one I tried and another made out of vegetables. Their main burger, the equivalent to our Big Mac, was the Maharaja Mac made out of mutton. The mutton burger was later discontinued (apparently too many people mistook it for beef) and the Maharaja Mac is now made out of Chicken.
They have since added a number of paneer items to the menu as well as other foods engineered for the Indian palette. Since Hindu's consider the cow sacred and Muslims (about 13 percent of India's population) don't eat pork, McDonald's made a decision to eliminate both items from their Indian menu.
They go so far as to making sure each McDonald's restaurant in India has dual kitchens with separate equipment and utensils so that no meat ever touches the veggie foods. Even the ice cream and mayonnaise are made without eggs because Jains and many Hindus don't eat eggs.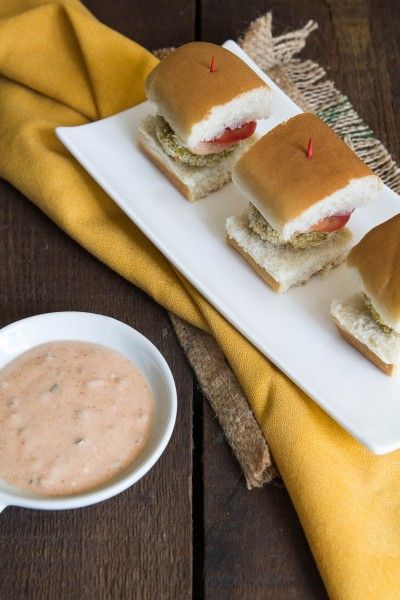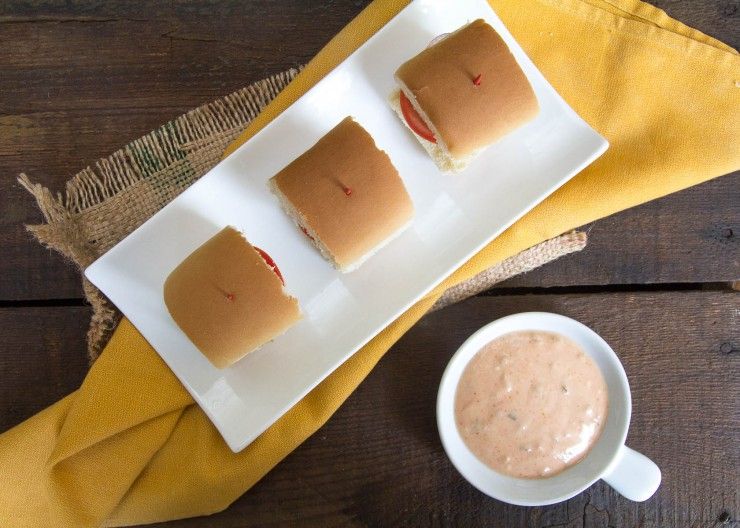 McDonald's India recently went one step further and opened two vegetarian only restaurants. It's one corporation that's really adapted to it's market. Those two veggie only restaurants seems kind of ironic though considering their beef heavy menu around the rest of the world.
I don't particularly like McDonald's here in the U.S. anymore. I rarely eat there and when I do, it is to satisfy a craving for french fries. And for the record, I am opposed to the cruel and inhumane commercial meat packing industry that they support. But when I go to India, I always stop in at least once to relive that little piece of my childhood.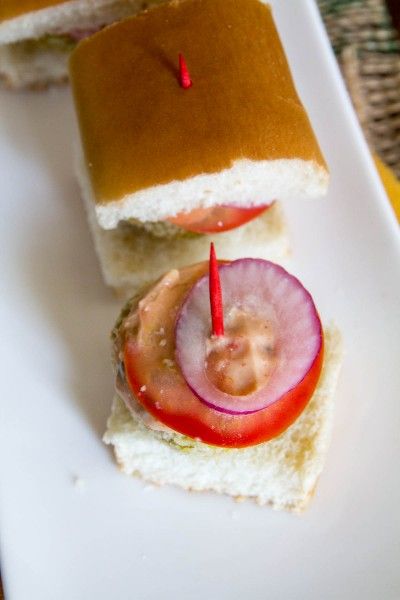 I had a craving for this potato burger again recently and at the same time I had a couple of going away potluck parties to cook for. I thought making my version of "McAloo Sliders" would be a fun way to introduce my friends to McDonald's India and such a perfect finger food for a casual party.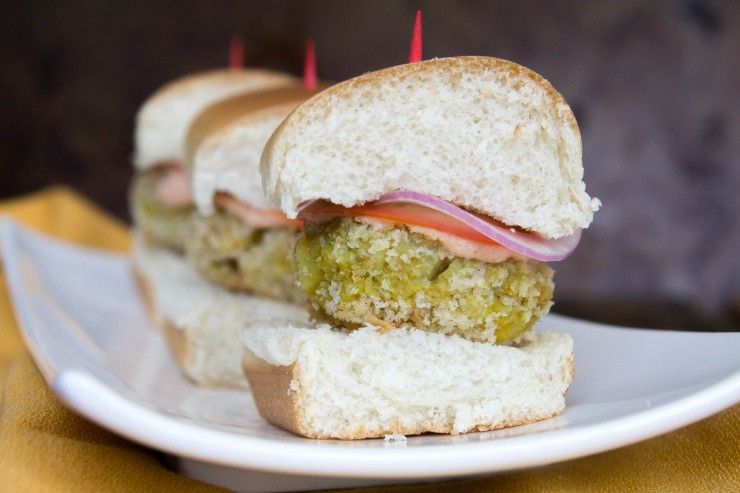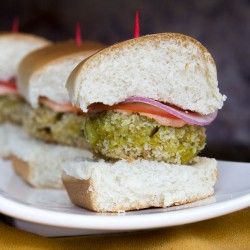 Curried Potato Sliders (Homage to McAloo Tikki Burgers)
Curried potato patties on a slider bun with special sauce
Ingredients
For the Secret Sauce
½

cup

Greek yogurt

substitute soy yogurt or vegan mayonnaise to keep it vegan

1

tbsp

relish

3

tbsp

ketchup

½

tsp

salt

¼

onion powder

⅛

tsp

garlic powder

½

tsp

chili powder

¼

tsp

dried mustard powder

1

tsp

lemon juice
For the Potato Sliders
5

medium potatoes

boiled and mashed (about 3 cups mashed potatoes)

1

serrano chili

chopped

½

tsp

amchoor

dried mango powder or lemon juice

½

tsp

garam masala

1

tsp

salt

or to taste

⅓

cup

peas

cooked until soft

1

tbsp

rice flour

¼

tsp

turmeric

2

tbsp

oil or ghee

24

slider buns

or use hot dog buns like I did. See notes

1

cup

bread crumbs

1 to

mato

thinly sliced

1

small onion

thinly sliced
Instructions
For the Secret Sauce
Mix all the ingredients together and whisk until the yogurt and spices are well blended. Set aside.
For the Potato Sliders
Preheat oven to 400 degrees Fahrenheit.

Spread 2 tbsp of oil onto a cookie sheet with raised edges. Set aside.

In a medium bowl, mix the mashed potatoes, spices, rice flour and ghee. When the mixture is well blended add in the peas and mix well.

Form patties using a tablespoon measure. One heaping tablespoon measure formed just the right sized patties for my sliders.

Roll the patties around in the bread crumbs and place onto the oiled cookie sheet.

Bake for 30 to 35 minutes, flipping the patties half way through the cooking process. Let cool for 15 minutes.

To assemble the sliders: stack a patty, 1/2 tsp of secret sauce, a slice of onion and tomato onto the buns. Use a toothpick to hold the sliders in place.

Serve the rest of the secret sauce on the side as a dipping sauce for those who want extra.
Notes
I used hot dog buns instead of slider buns. I trimmed off the rounded edges of the hot dog buns and cut them into 3 pieces. This gave me the perfect bite sized slider bun.
I used the trimmed edges to make bread crumbs. Just stick the trimmings into a food processor and pulse until you get small crumbs. Spread the bread crumbs onto a cookie sheet and cook in a 200 degree Fahrenheit oven for about 18 to 20 minutes. Stir the crumbs about halfway through the cooking.
Nutrition
Serving:
1
g
Calories:
155
kcal
Carbohydrates:
28
g
Protein:
5
g
Fat:
3
g
Saturated Fat:
1
g
Polyunsaturated Fat:
1
g
Monounsaturated Fat:
1
g
Trans Fat:
1
g
Cholesterol:
3
mg
Sodium:
207
mg
Potassium:
197
mg
Fiber:
3
g
Sugar:
4
g
Vitamin A:
84
IU
Vitamin C:
9
mg
Calcium:
44
mg
Iron:
1
mg