We ate a lot of guavas while growing up in Mumbai. We called them peru, their Marathi name, because that's what the street vendors called them (the Hindi name is Amrood and the Gujarati name is Jamphal).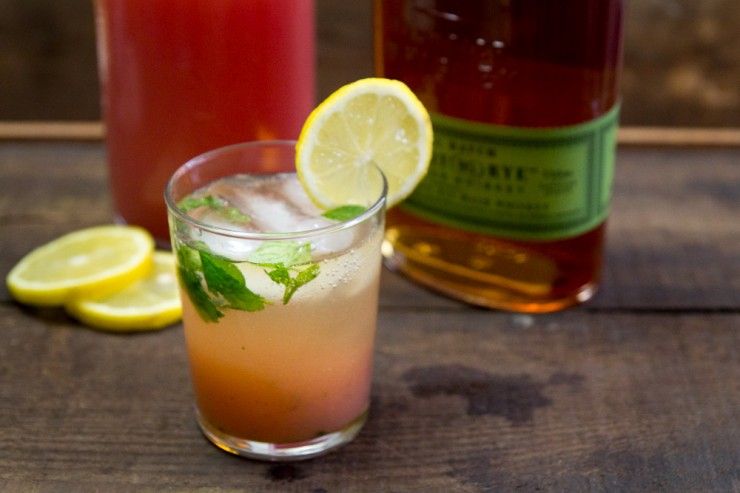 As the weather started to cool down, the streets would start to flood with guava vendors. Everywhere you look, there were men pushing carts with giant piles of guavas and women carrying baskets full of guavas on their heads.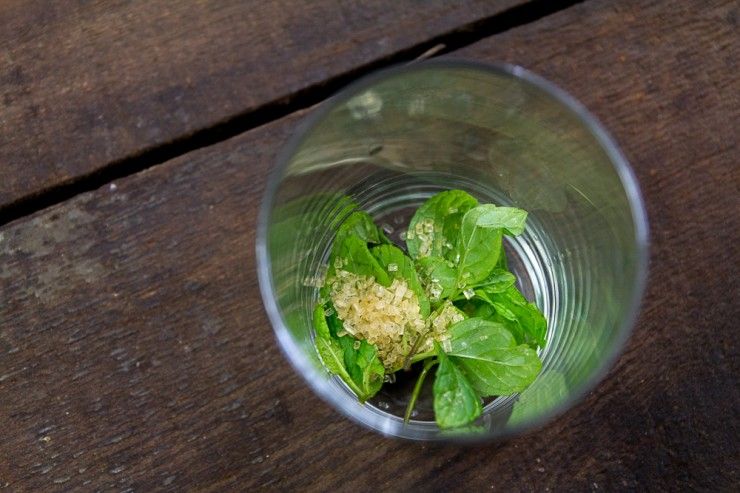 The guavas were available in two stages, the sweet ripe fruits and the unripened ones that are tart (and also slightly bland) and served with a sprinkle of chili powder and salt. Often, our mom would buy my brother and I a peru and let us eat as we walked down the street. We always picked the raw ones. I loved the tart ones sprinkled with salt and chili.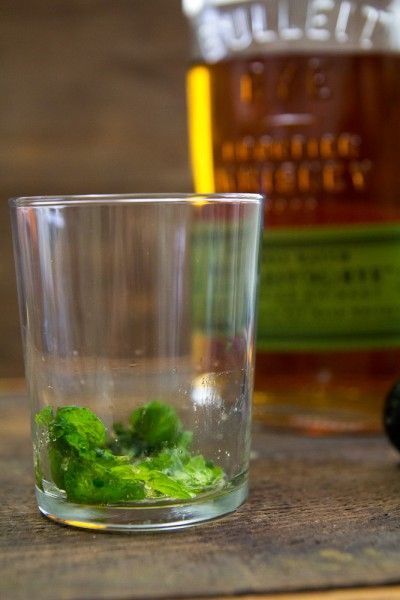 I didn't really like ripened guavas growing up. It was all about the raw as a kid. But after I moved away from India, I sometimes think about those peru carts and I always miss the sweet, ripe, delicious flavor of a ripe guava.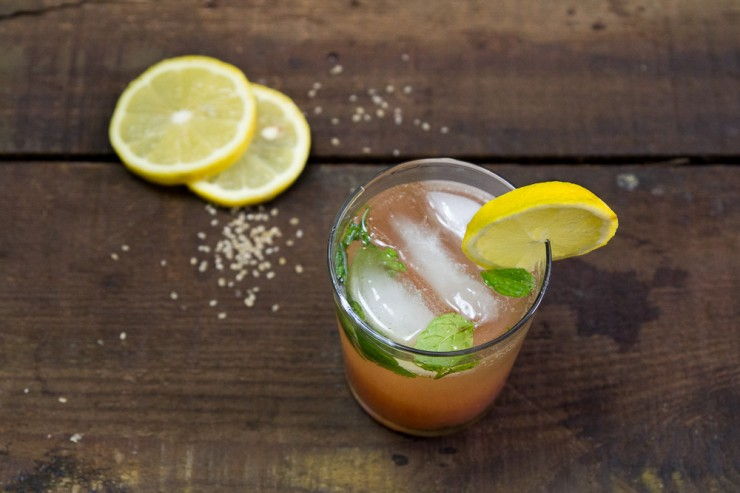 The guava carts of my childhood happened to cross my mind a few weeks ago as I was planning for game night. We have a game night planned with two other couples we take turns bringing desserts and drinks. It was our turn to bring drinks and I wanted to bring something interesting. I went out and bought some guava juice and made a cocktail with some ginger ale, club soda and optional lemon vodka. It was really good. But something was missing.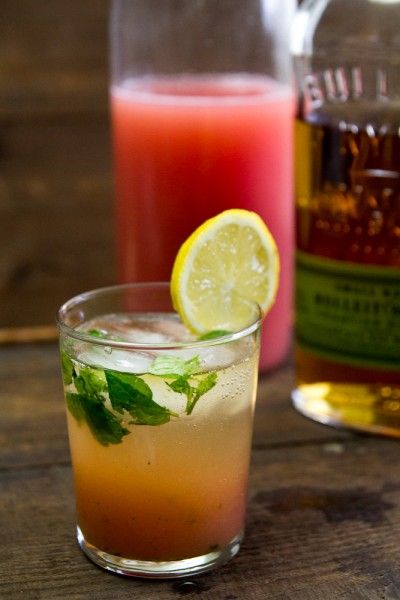 I had some juice left over at home and decided to experiment. I added some mint and switched out the lemon vodka for rye whiskey. And wow! It's my new favorite cocktail.
For something warmer, try this hot toddy, it's super popular in wintertime. Or the cool, refreshing Mississippi Delta Infusion.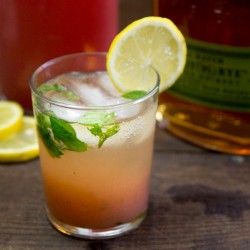 Guava, Mint and Rye Whiskey Cocktail
A fruity, minty rye whiskey cocktail
Ingredients
6 to 8

mint leaves

¼

tsp

sugar

I use demerara sugar

1

oz

rye whiskey

2

oz

guava juice

1

oz

club soda

½

tsp

lemon juice

handful of ice
Instructions
Toss the mint into a glass. Add the sugar and muddle, making sure that the mint leaves are slightly crushed.

Add the ice and the rest of the ingredients. Stir and serve.
Nutrition
Calories:
108
kcal
Carbohydrates:
9
g
Protein:
0.2
g
Fat:
0.1
g
Saturated Fat:
0.01
g
Polyunsaturated Fat:
0.03
g
Sodium:
10
mg
Potassium:
97
mg
Fiber:
1
g
Sugar:
7
g
Vitamin A:
255
IU
Vitamin C:
17
mg
Calcium:
16
mg
Iron:
0.3
mg