Fellow bloggers, Jordan Catapano and Jocelyn Dunn Muhlbach of This Girl Walks into a Bar, reached out and asked if we'd help get the word out about their new book. I knew right away that I wanted to help because I attended one of their cocktail workshops at The Big Potluck last year and thought they were great. I knew that their book had to be just as good and I wanted to support them right away.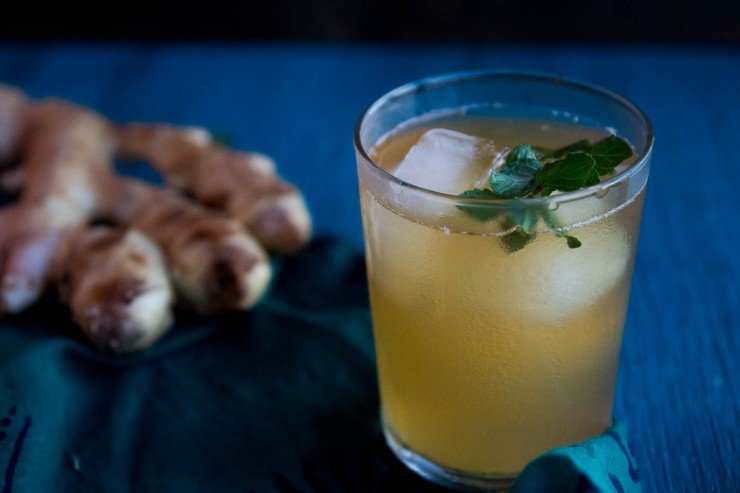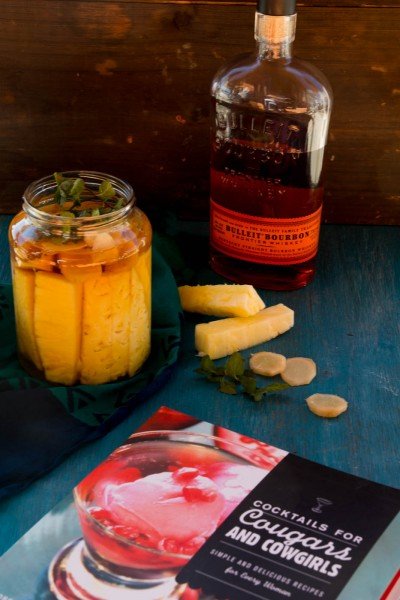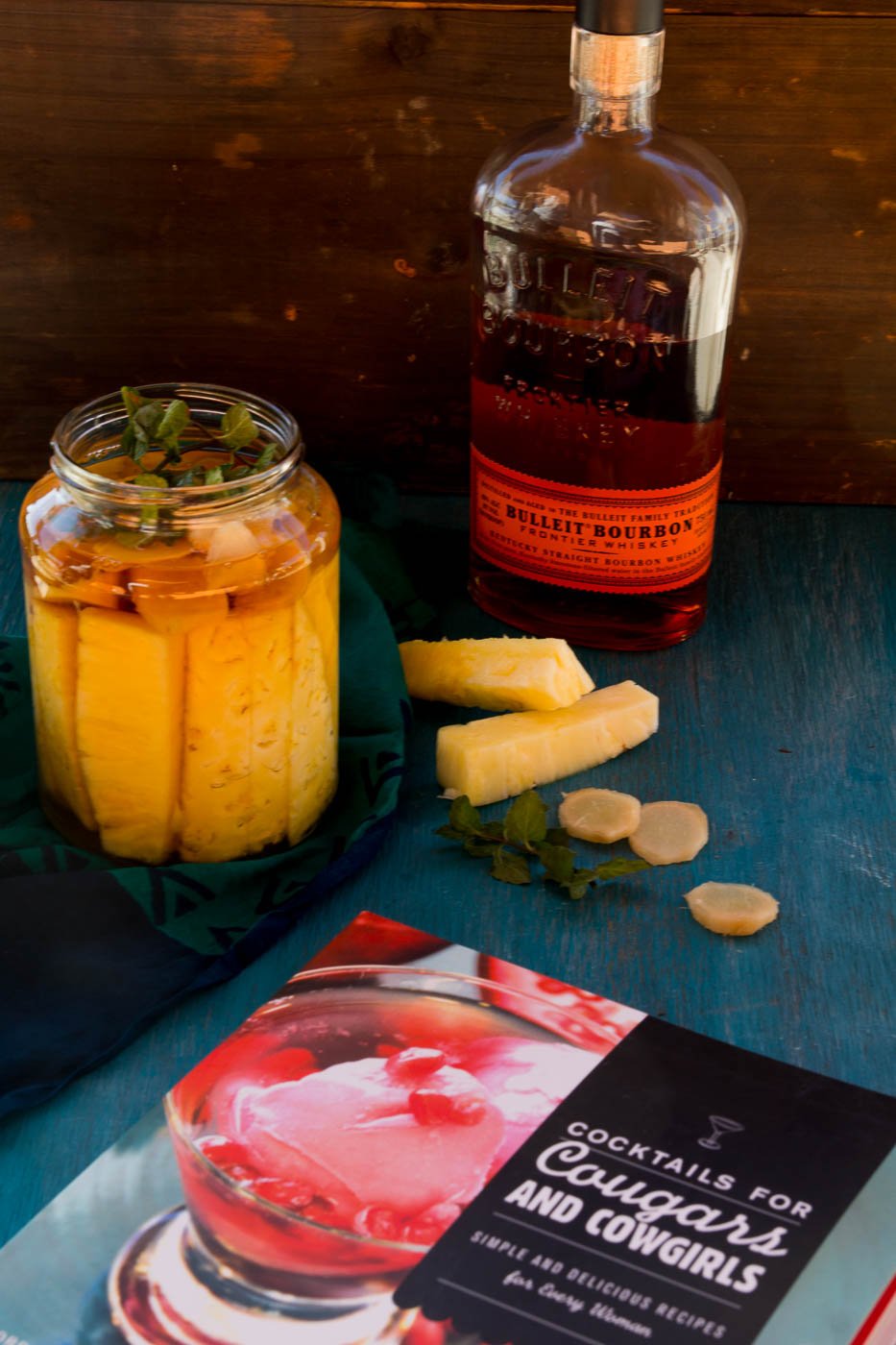 They shipped me their beautiful new book Cocktails for Cougars and Cowgirls: Simple and Delicious Drinks for Every Woman, in a great little box complete with a hand written note card (so sweet!). The book is beautifully photographed and full of creative and interesting cocktail recipes. I wanted to make them all!
I struggled a little to find a recipe to share with you that would also fit into the "Indian" theme of this blog. There are several delicious sounding mango cocktail recipes that would have worked just fine but I didn't want to be so obvious.
I finally settled on the Mississippi Delta Infusion recipe because not only does the recipe call for bourbon (Indians love their whiskey!) but also ginger, mint and pineapple. All flavors that remind me of my childhood growing up in India.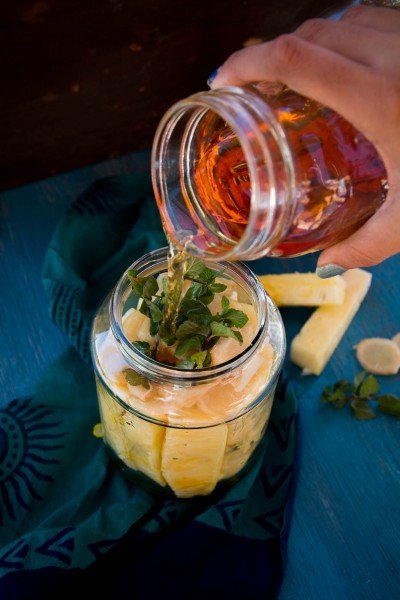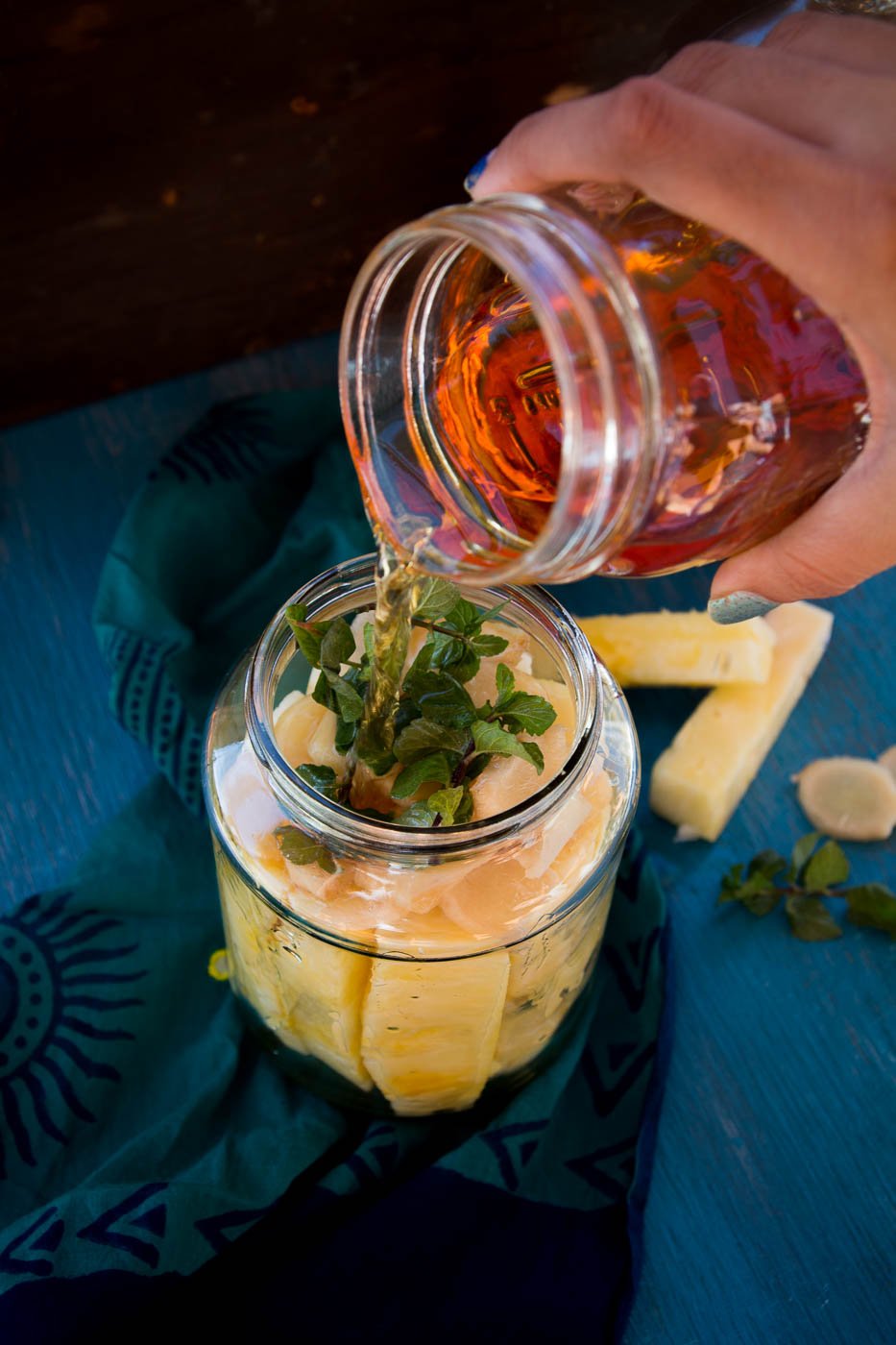 We sipped this drink on a warm September evening as we waited for the supermoon lunar eclipse last night. It was delicious!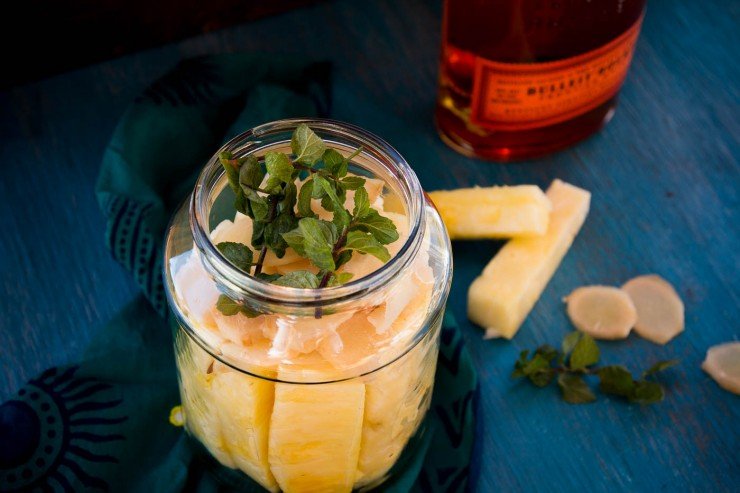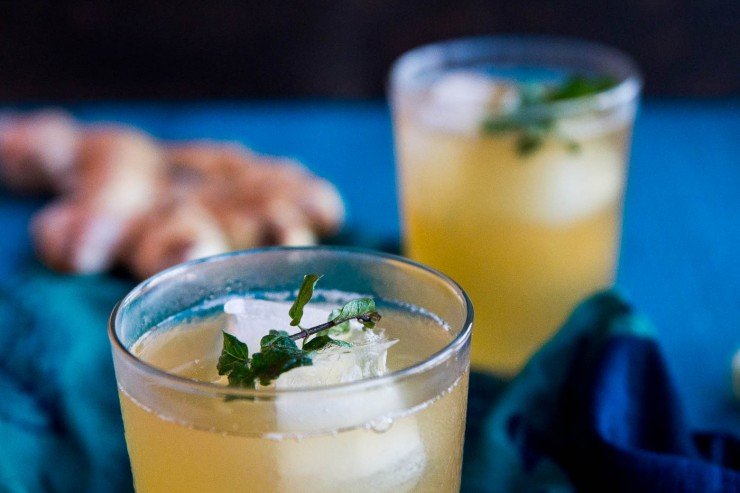 Jordan and Jocelyn are going to be in San Diego for a book signing this weekend. Check out their schedule if you'd like to grab a copy of this book. If you'd like to order the book online, use the code C4CC2015 for free shipping and a 10% discount.
Those of you who purchase two or more books from their website will also get a free copy of their etiquette guide, This Girl Minds Her Ps & Qs: An Etiquette Handbook for Dinner Parties, Restaurants, and Bars.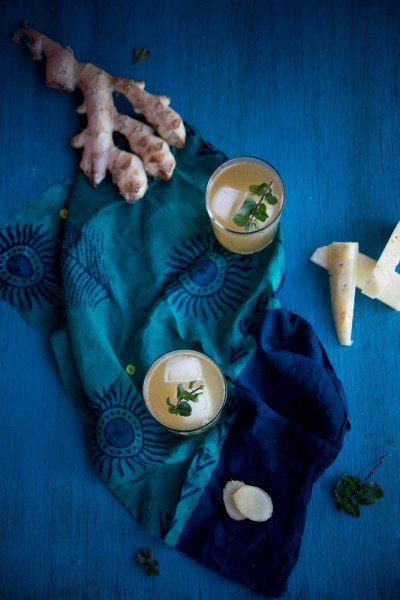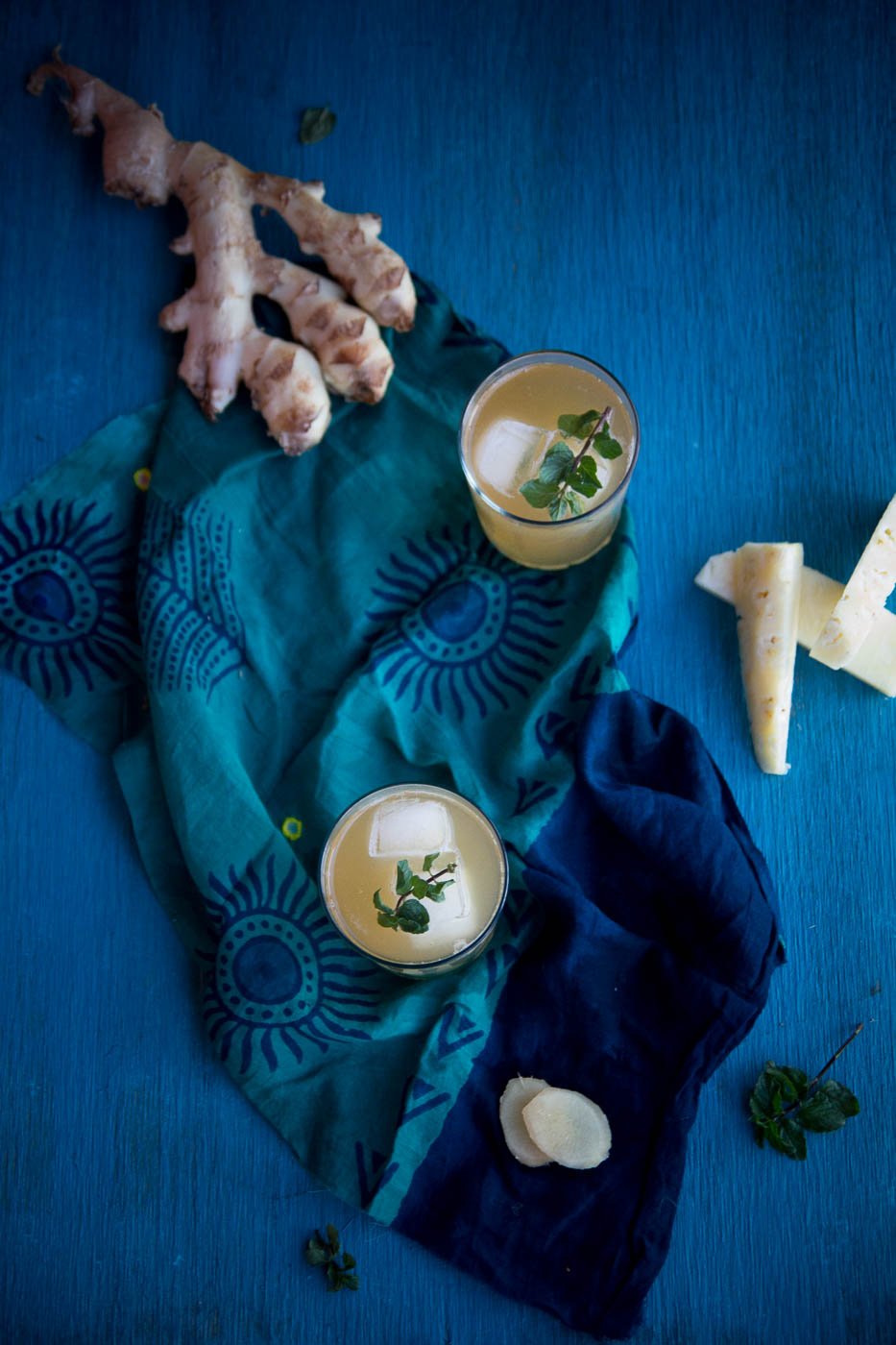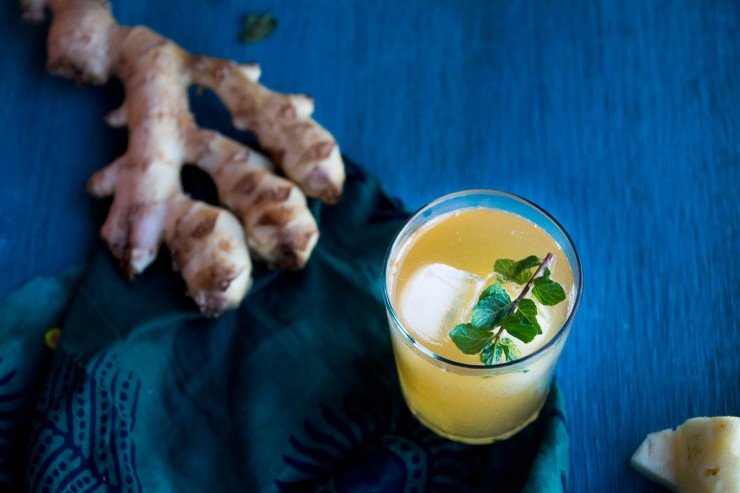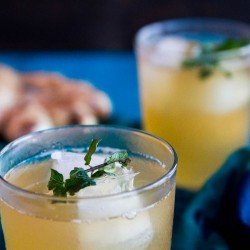 Mississippi Delta Infusion
A delicious combination of mint, ginger, pineapple and bourbon
Ingredients
1

small ripe pineapple

4

inches

ginger root

3

mint sprigs

12

ounces

bourbon
Instructions
Remove the skin, top, and bottom of the pineapple. Slice the pineapple horizontally to form spears and place them into a large mason jar or sealable pitcher.

Peel about 4 inches of ginger root and slice into thin wheels. Add those pieces to the pineapple.

Wash and dry three small mint sprigs and place inside the jar.

Fill the jar with your favorite bourbon (we used Bulleit about 10 to 16 ounces). Store in a cool shaded spot in your kitchen or in the refrigerator for 2 to 24 hours.

Strain directly into a glass or into a martini shaker filled with ice to shake before serving.
Nutrition
Calories:
316
kcal
Carbohydrates:
31
g
Protein:
1
g
Fat:
1
g
Saturated Fat:
1
g
Polyunsaturated Fat:
1
g
Monounsaturated Fat:
1
g
Sodium:
4
mg
Potassium:
282
mg
Fiber:
3
g
Sugar:
22
g
Vitamin A:
163
IU
Vitamin C:
109
mg
Calcium:
32
mg
Iron:
1
mg