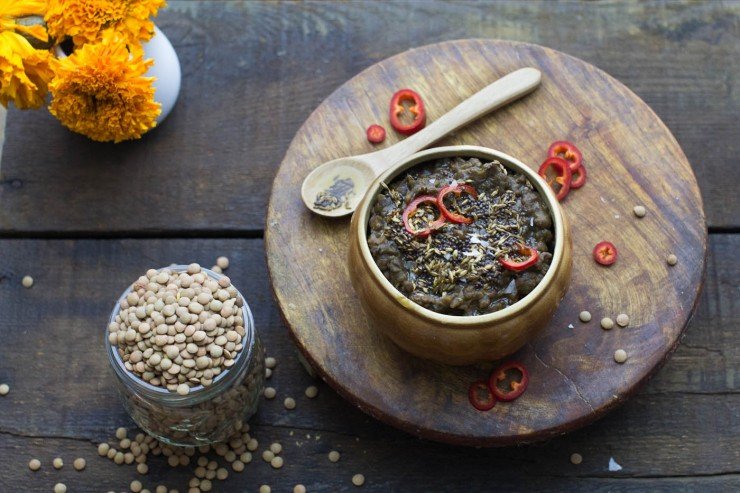 Why haven't we posted in a while? For the simple reason I think most of you are all too familiar. Life gets busy!
Even though I love to cook, it's been so hard at the end of the day to get it together to make something interesting, and to photograph it, and to write it up. So it only makes sense that my first post after this little unplanned mini-break is a slow cooker recipe!
We've had a slow cooker for a few years now, only using it on and off, and I finally decided to experiment with making dals in it. It is so easy to throw some lentils, water and spices in the pot in the morning and leave it for the day. When I get home, the house is filled with the aromatics of a warm, comforting meal.
It's also really fun to play around with the spices and quantities in this recipe, I really encourage you to experiment here. It might sound a bit weird to some people, but cinnamon is a great spice to add to Indian savories, but the trick is to not add too much. The first time I made this, I used a whole cinnamon stick and after 6 hours in the pot, that turned out to be way too much.
I now prefer to use just half a stick of cinnamon, or at least a really small one. Also, I tend to go easy on the black pepper, using only 3-4 peppercorns, but we've got a Punjabi take-out restaurant down the street that makes a nice Masoor Dal and if I were trying to make it like their's I would use at least a teaspoon of peppercorns, and double up the ginger.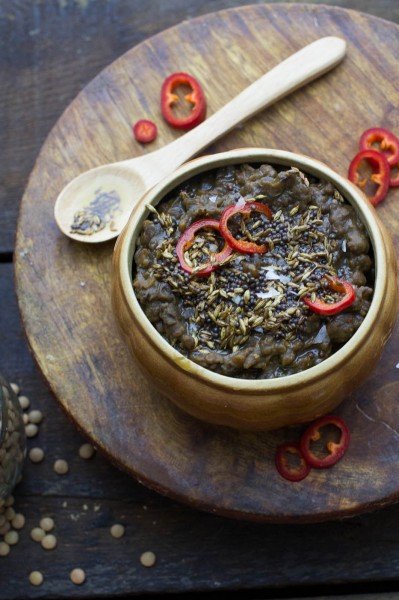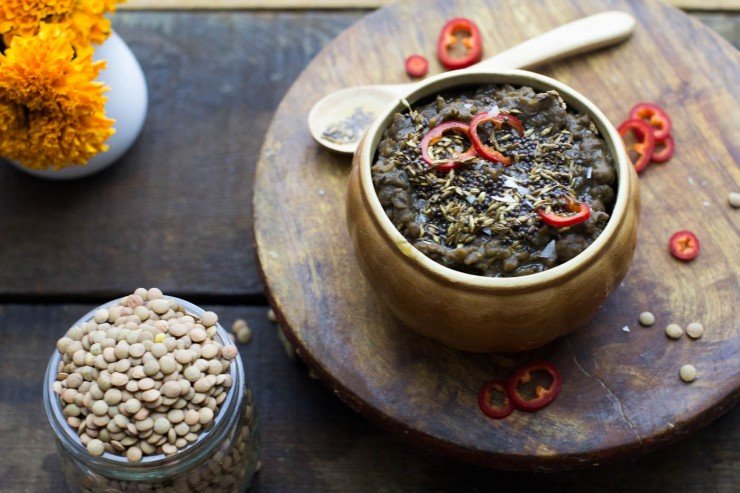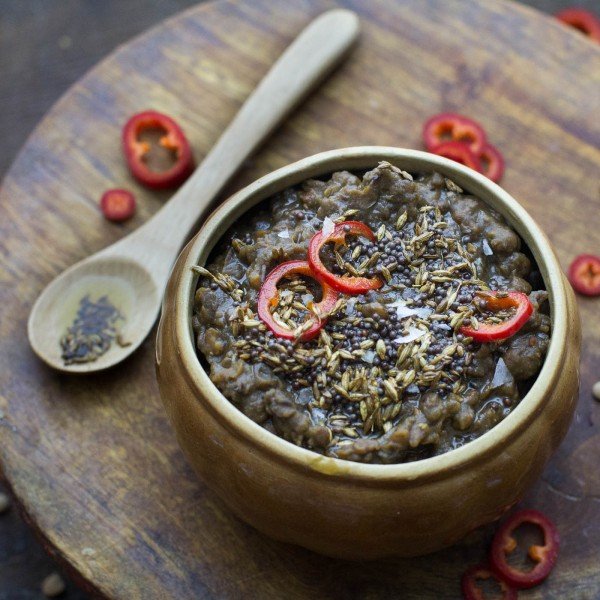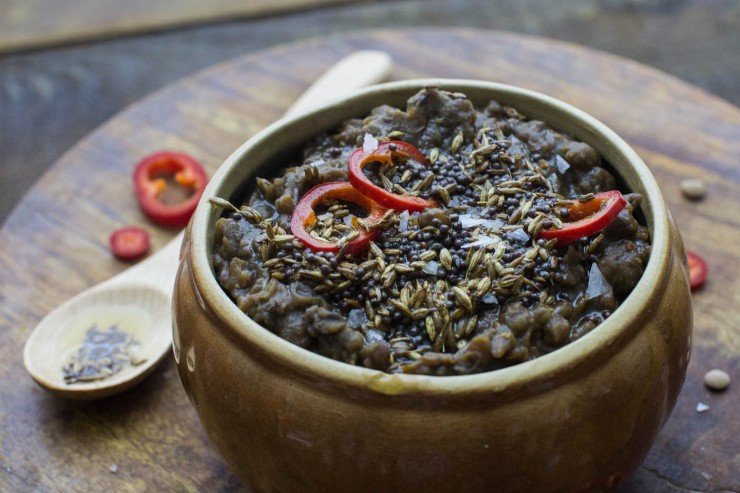 Slow Cooker Masoor Dal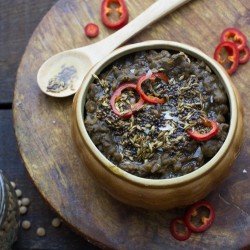 Prep time: 5 min
Cook time: 8 hrs
Total time: 8 hrs
Yields 3 cups
Ingredients
1 cup whole Masoor Dal
4 cups water
1 tsp turmeric
1/2 tsp chili powder
1/2 tsp garam masala
1/2 stick cinnamon
1 tsp salt
1 tbsp vegetable oil
1 tsp whole cumin seeds
1/2 tsp brown mustard seeds
few slices of a fresh red or green chili
Instructions
Put all of the ingredients in a slow cooker.
Cook for 6-8 hours on low.
Stir in salt.
Add a "vaghaar" on the top: heat a tablespoon of vegetable oil on a pan until it shimmers, add a teaspoon of whole cumin seeds, 1/2 teaspoon brown mustard seed, a few slices of red or green chilies and toast until lightly fragrant (about 10 seconds). Pour the flavored oil and spices over the dal and serve!
Notes
Make it a little richer by adding a small pad of butter or a dash of cream at the finish.
Nutrition Info

| | | | |
| --- | --- | --- | --- |
| Serving Size | 1/2 cup | Sodium | 389mg |
| Calories | 133 | Trans Fat | 0g |
| Carbohydrates | 19g | Fat | 2g |
| Protein | 8g | Cholesterol | 0g |