I love chicken biryani. But I don't love how long it takes to make a chicken biryani. All that marinading and browning the chicken in small batches and then steaming it with the rice for a long time, I only have the patience for that a couple times a year. Besides, I try to avoid animal protein.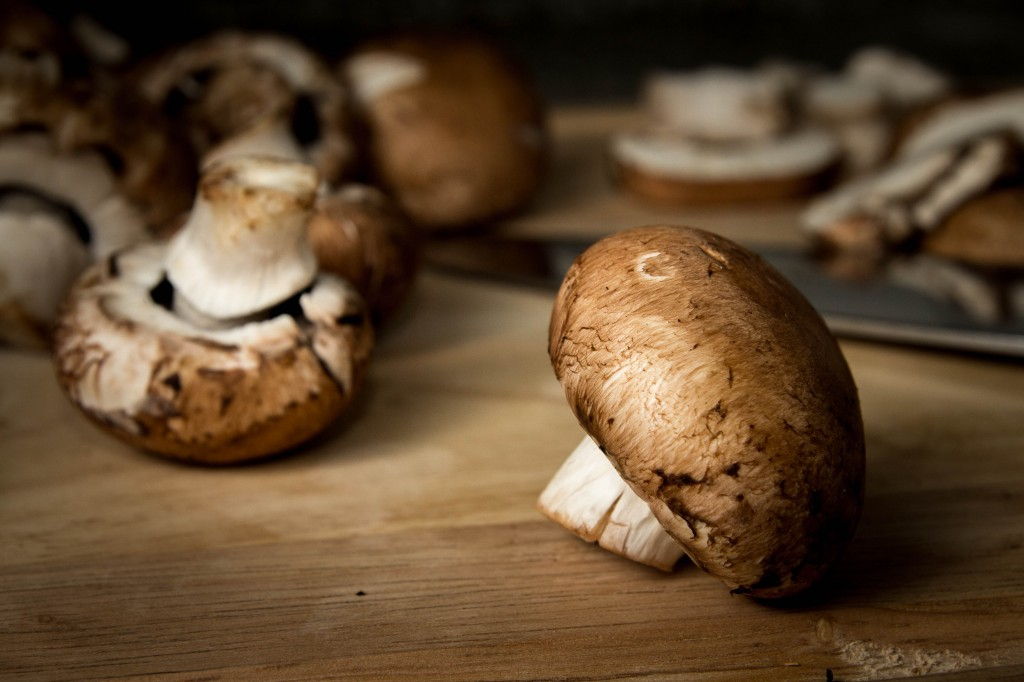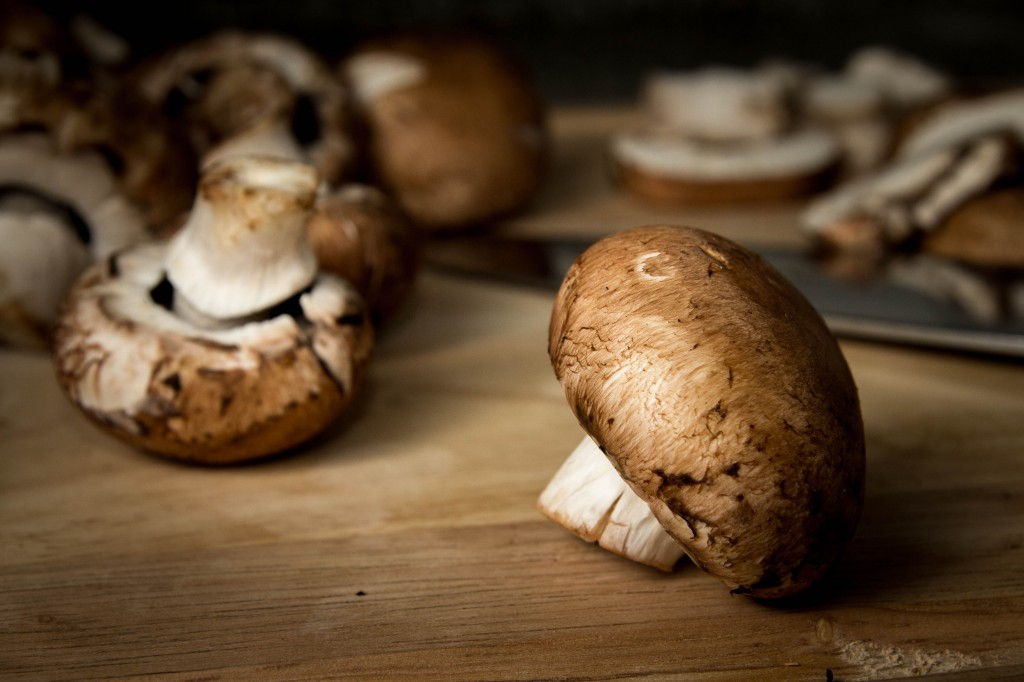 Yesterday, I was hungry for lunch and just staring at my the contents of my fridge when I saw a half packet of cremini mushrooms just languishing there. Suddenly, inspiration struck! I thought I could just substitute the mushrooms for chicken and do a quick version of the traditional biryani.
I tried it and loved it. So I decided to share it with you. Hope you love it too!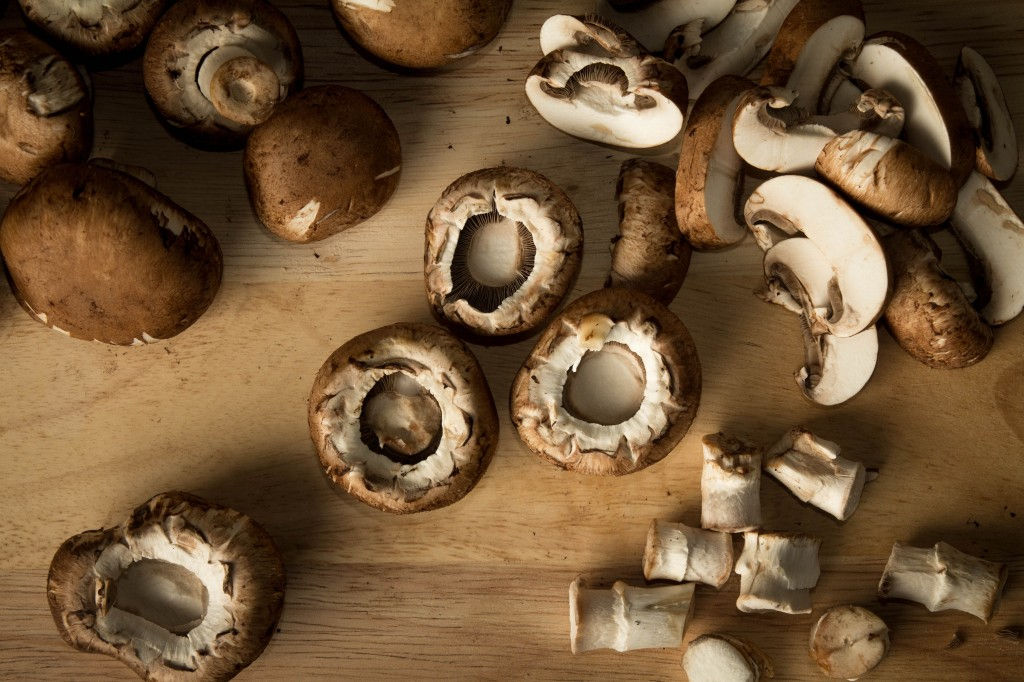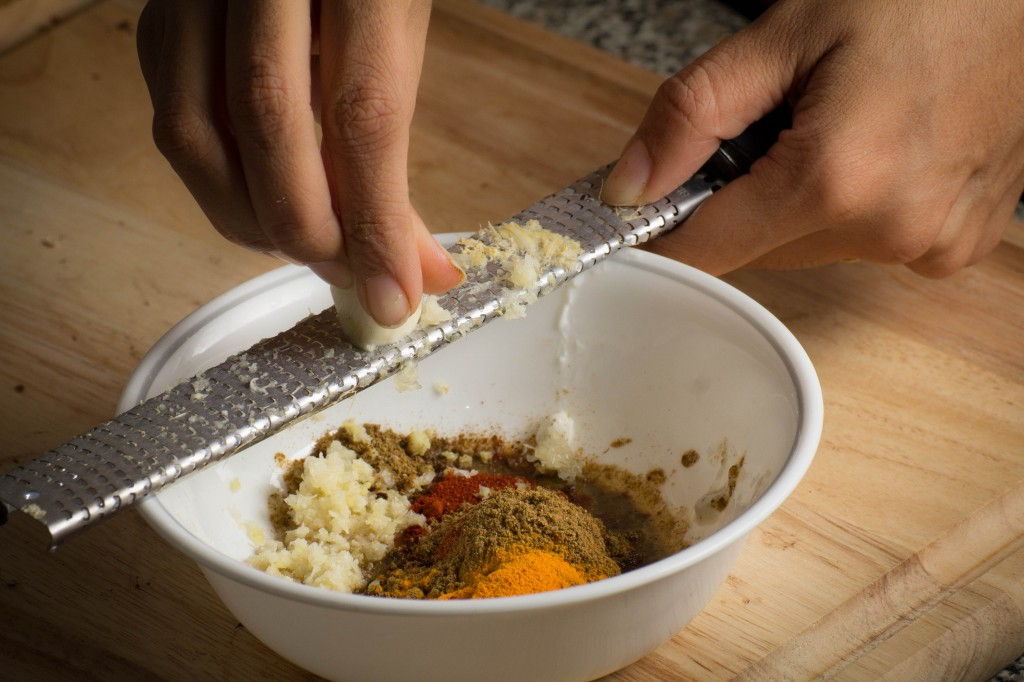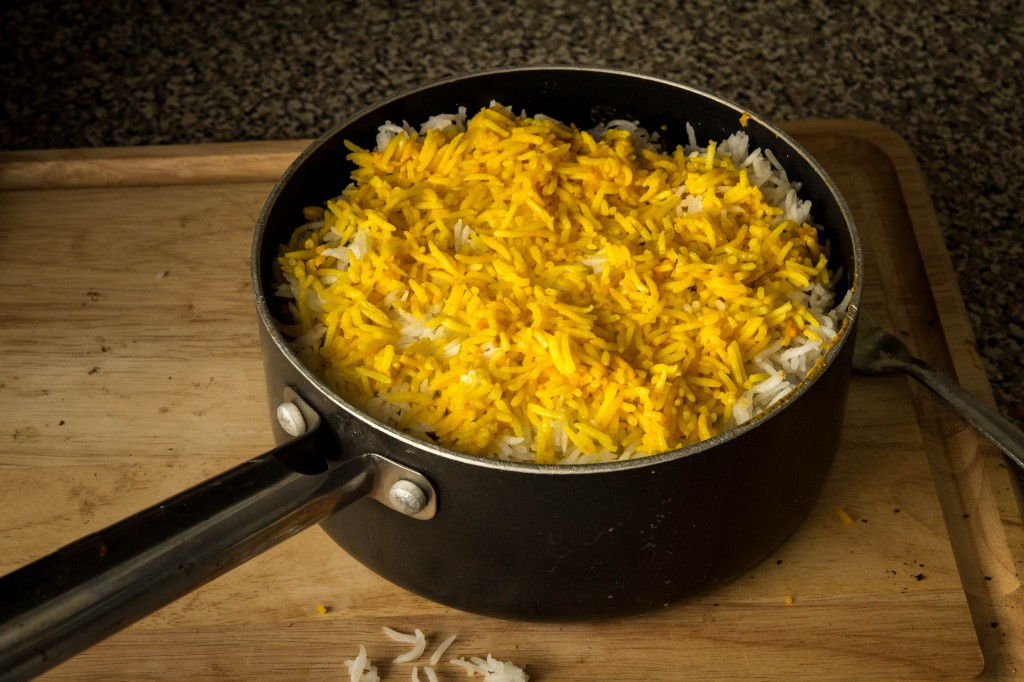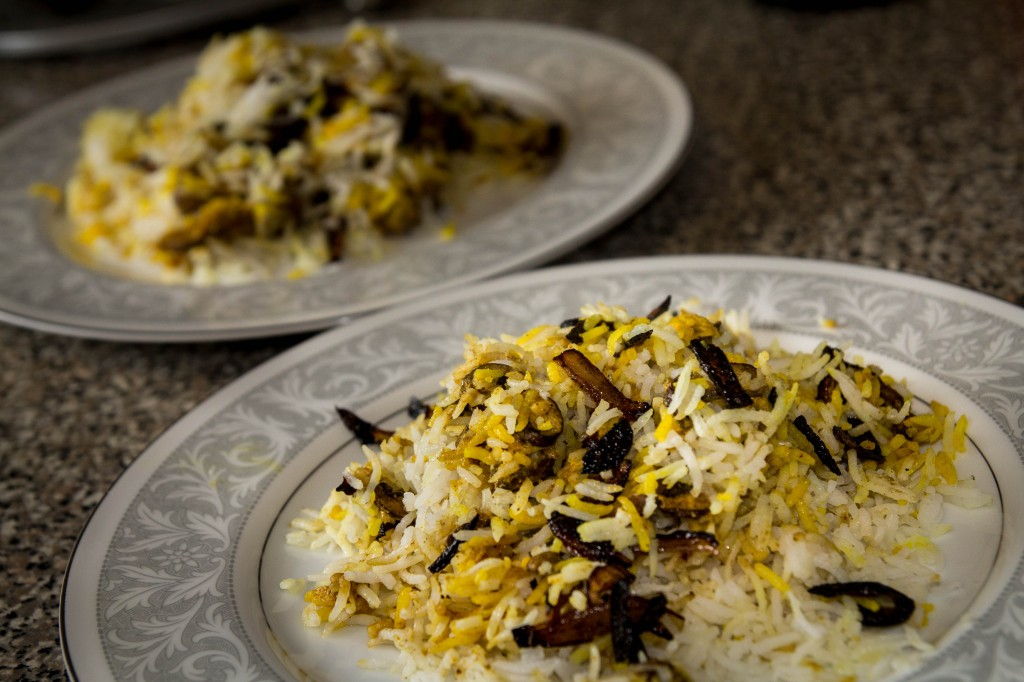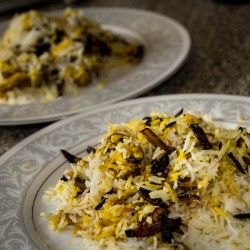 Ingredients
10

oz

mushrooms

in about 1/4 inch slices

1 1/2

cups

Basmati Rice

rinsed at least 3 times

2

tbsp

oil

separated

1

tsp

salt

separated

1/2

tsp

turmeric

separated

1/4

cup

yogurt

2

tsp

garam masala

separated

1/2

tsp

chili powder

3

garlic cloves

minced or grated

1/2

tsp

ginger

grated

1

onion

sliced pole to pole
Instructions
Rice:
In a medium sized pot toss in the rinsed rice add 2 1/2 cups of water, 1/2 tsp of salt and 2 tsp of oil.

Bring to a boil on high heat, cover and lower heat to lowest setting immediately. Cook for 8 minutes. The rice will be mostly cooked but not all the way.

Take out 1/2 cup of the par-cooked rice in a bowl. Add 1/4 tsp turmeric and 1 tbsp of water and mix. This will make the pretty yellow rice.

Fluff par cooked rice with a fork and turn out onto a plate.
Mushrooms:
While the rice is cooking, heat 1 tsp oil in a saute pan and toss in the mushrooms. Add 1/4 tsp salt.

Turn the heat on high.

Cook the mushrooms, stirring a few times, until nice and golden brown. The mushrooms will shrink a lot.

Add 1/2 tsp garam masala cook for 1 minute and turn off heat.
Yogurt marinade:
In a small bowl, toss in the yogurt, 1 tbsp of water, 1 1/2 tsp of garam masala, 1/4 tsp turmeric, 1/2 tsp chili powder, 1/4 tsp salt, the garlic and the ginger. Mix.

**This not technically a marinade because I don't even leave the mushrooms in it for more than 15 minutes. But I add the mushrooms while they're still hot in hopes that they will absorb more flavor. It'll work either way.
Assembly:
Toss the hot mushrooms into the yogurt mixture.

In the same pot that the rice was cooked, add 1 tbsp of water, 1 tsp of oil and 1 tbsp of yogurt. Whisk it together with a fork. This should coat most of the bottom layer of the pot. If it doesn't, add 1 more tbsp of water.

Now, layer a third of the par-cooked white rice on top of this water, oil and yogurt later.

Layer half of the mushroom yogurt mixture on top of the rice layer. Spread it around.

Layer a second third of the rice on top, followed by another layer of mushrooms.

Then layer the last third of the white rice.

Top with the 1/2 cup of yellow rice.

Drizzle 2 tbsp of water over the layers.

Cover and put the pot back on the stove over high heat for 30 seconds. Lower heat to the lowest setting and let cook for 15 minutes.
Fried Onions:
In the same pan that the mushrooms were cooked, heat 1 tbsp of oil.

Cook the onion slices on medium high heat until deeply browned.

Top the biryani with the fried onion slices and serve.
Nutrition
Calories:
240
kcal
|
Carbohydrates:
42
g
|
Protein:
6
g
|
Fat:
6
g
|
Saturated Fat:
1
g
|
Polyunsaturated Fat:
2
g
|
Monounsaturated Fat:
3
g
|
Trans Fat:
1
g
|
Cholesterol:
1
mg
|
Sodium:
401
mg
|
Potassium:
260
mg
|
Fiber:
2
g
|
Sugar:
2
g
|
Vitamin A:
60
IU
|
Vitamin C:
3
mg
|
Calcium:
35
mg
|
Iron:
1
mg