Making Yogurt at Home is Easy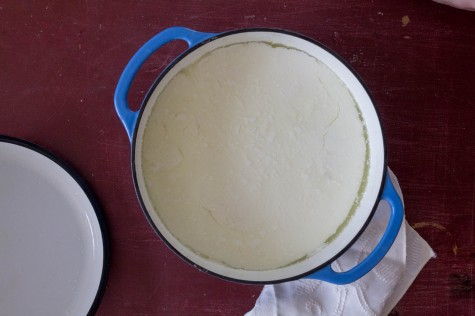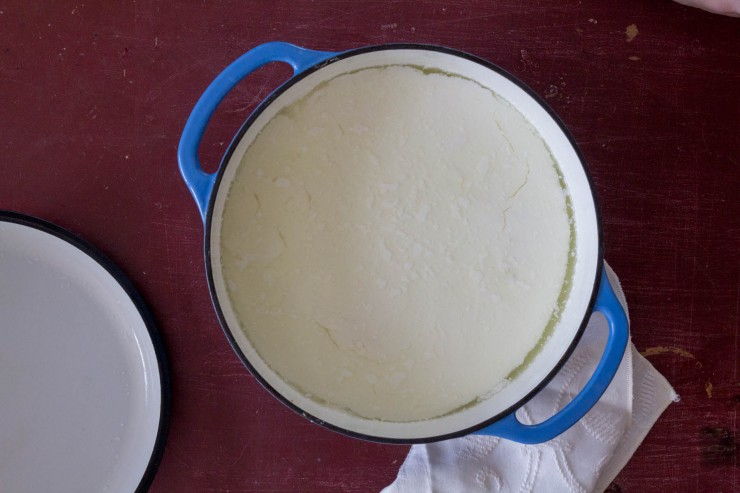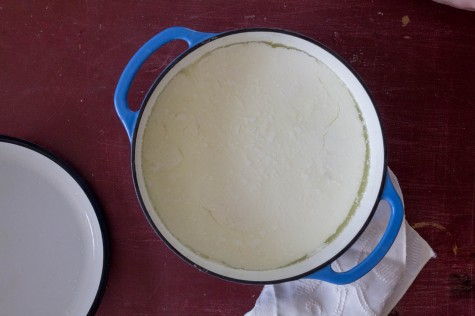 It's kind of embarrassing looking back, but before I knew Puja, I didn't know the difference between plain and vanilla yogurt. I had never had plain. What would a person want with unflavored, unsweetened yogurt?
But yogurt is used extensively in Indian cuisine, as a condiment, a base, a marinade, it's even used in naan to give it a nice, subtle tang. A few years back Puja and I made a simple Indian dinner for some friends. We made chole (garbanzo bean stew) and naan, with a yogurt and cumin mixture to accompany the chole. One of them called the next day to get the recipe for "that delicious yogurt sauce." I completely understood where she was coming from, but it was funny to Puja because it was such a simple thing: mix yogurt, cumin, chili powder and salt to taste, not something she ever would have thought of as a recipe.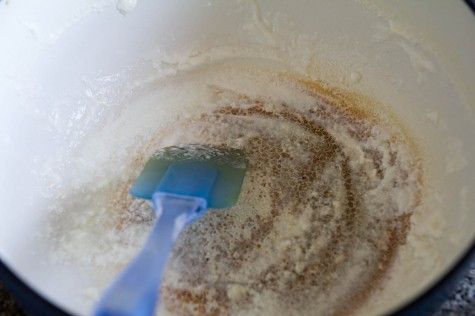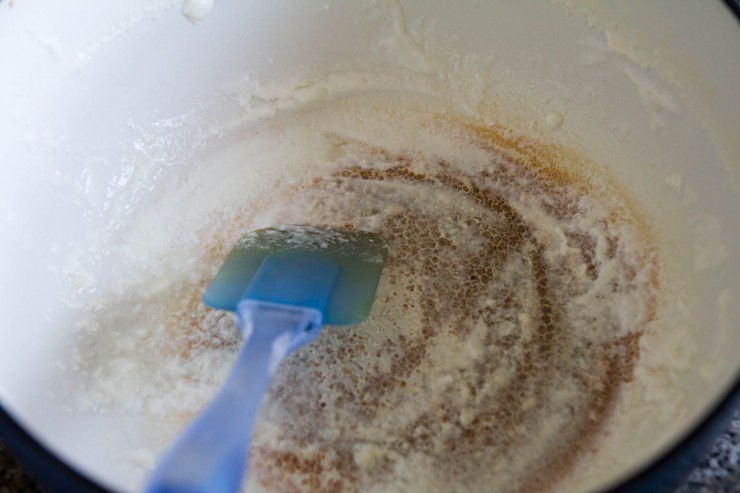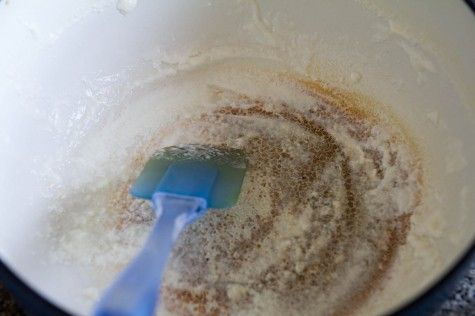 When you use as much yogurt as we do, it makes sense to make it yourself. Store bought yogurt comes in such small containers and the markup is ridiculous. There are also other great reasons to make it at home. The store bought stuff is often packed with unwanted stabilizers like corn starch and gelatin. Have you ever noticed a jello-like texture to your yogurt? That's because the manufacturer is taking shortcuts. You're getting the thickness of a good yogurt, but not the richness, and the texture is just wrong.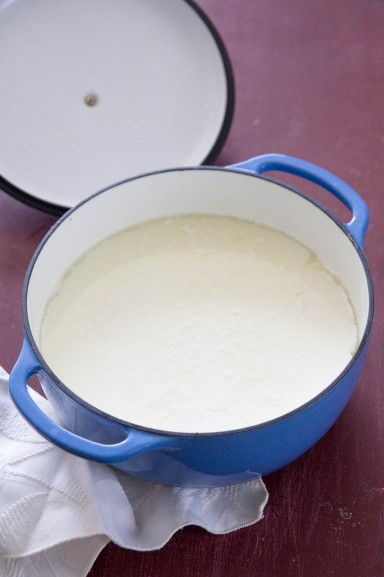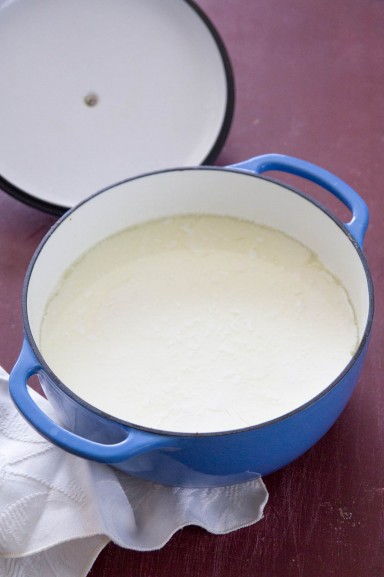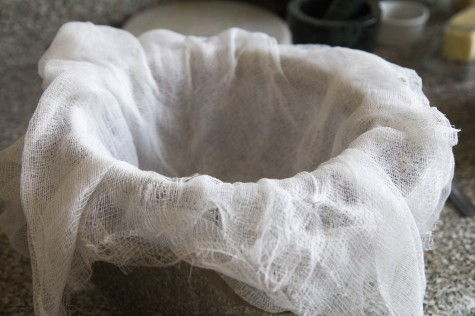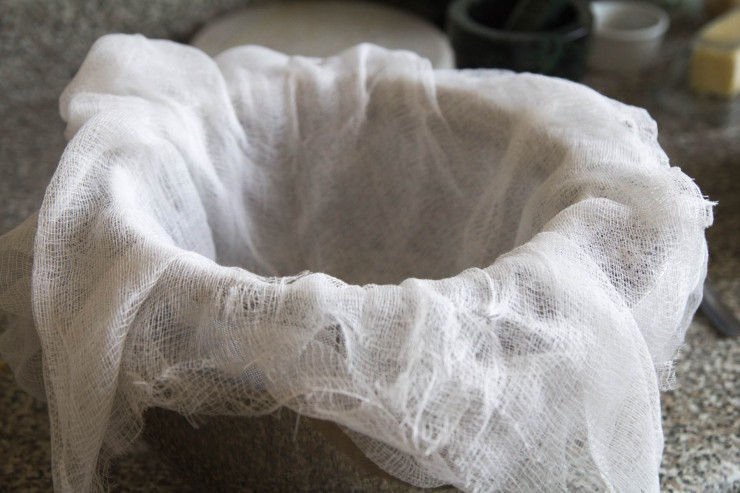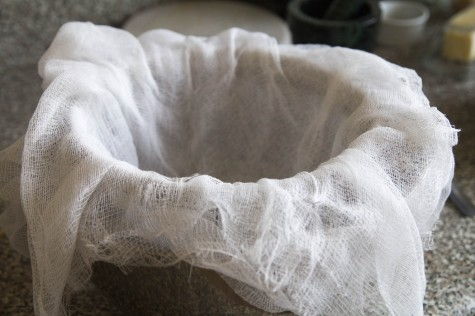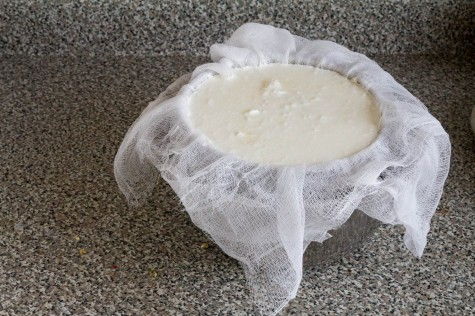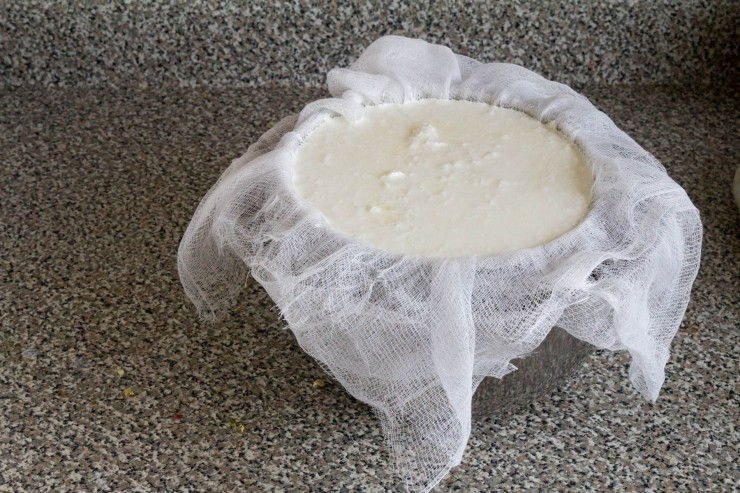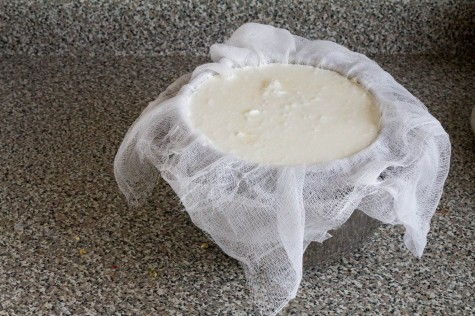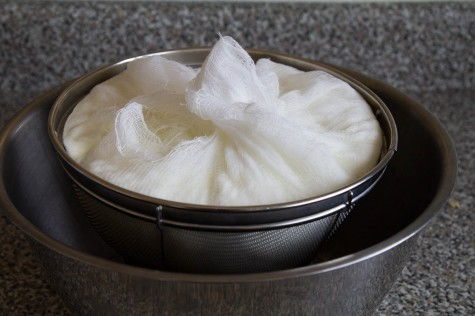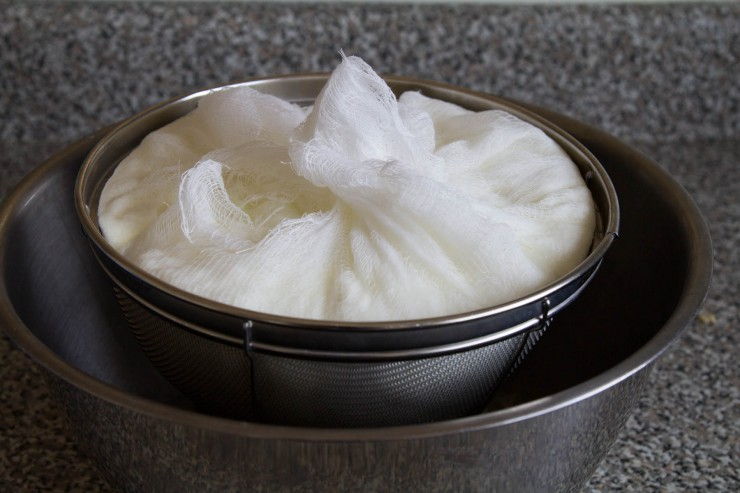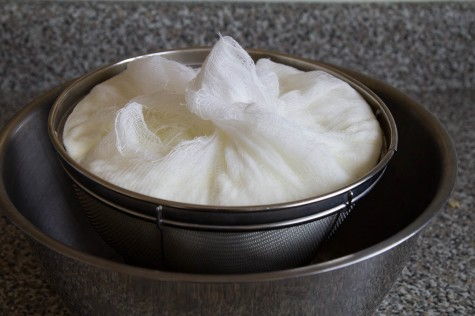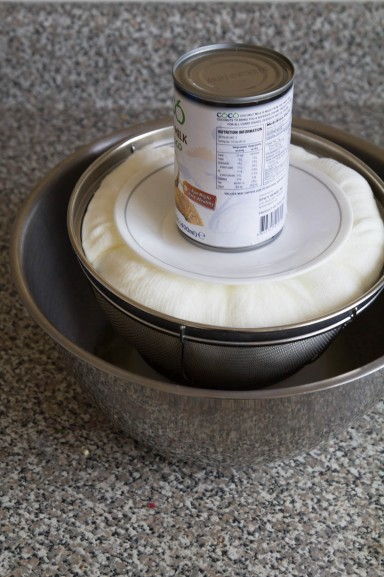 Also, if you make a lot of smoothies, it makes sense to make your own yogurt because you can make a large quantity to save a bunch of money. It takes about the same amount of labor to make a little bit of yogurt as to make a lot. One time I made yogurt in the same plastic jug the milk came in. I wanted to be able to easily pour it from there into the blender for smoothies. Even though I like the idea, it ended up being too messy to do again. When the yogurt got low I had to squeeze the container to get it to come out.
It's also really easy to make the yogurt really thick and delicious, like Greek yogurt. All you do is strain out the whey as I'll describe in the recipe. And you can choose how thick you want it. I don't know why, but yogurt becomes more delicious the thicker it gets. I often make something between a Greek-style yogurt and lebne, which is about as thick as ricotta cheese. And if you want to make a sweet yogurt like the Yoplait stuff I grew up eating, just mix a little jelly in or make your own fruit mixture with some sugar.
If you research how to make yogurt you'll find people have all sorts of complicated methods, but it really doesn't have to be that way. You don't even have to buy a starter. In fact, please don't. Just start with a little store bought yogurt. By law, when you buy yogurt from the store the cultures have to still be alive or they can't call it yogurt, at least in the U.S. Despite what you might read elsewhere, the process is very forgiving. I don't even use a thermometer or measure the milk or yogurt.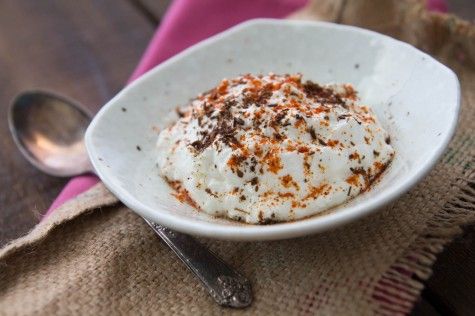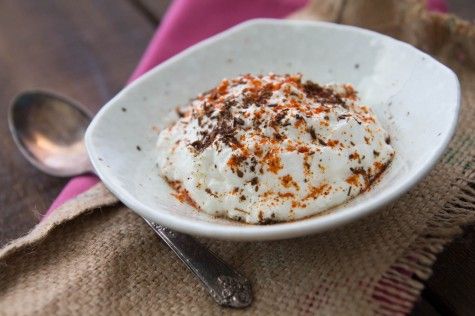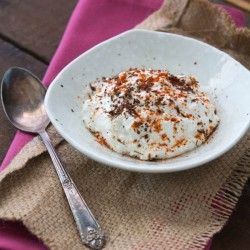 Ingredients
1/2

Gallon

Milk

or a pint, or a gallon

1/3

cup

Plain Yogurt
Instructions
Heat all of the milk to 185 degrees Fahrenheit. That's about the temperature of hot coffee. Use a thermometer if you want, but it doesn't have to be exact. Try to avoid bringing it all the way to a boil but even that won't ruin it. Use a double boiler or as thick a pot as you have for this to avoid burning any milk, and stir occasionally for the same reason.

Let the milk cool to 105 degrees. That's about the temperature of a heated spa. I use my finger to judge this. As long as you are under about 120 degrees here you should be okay. You just don't want to kill your cultures.

Stir in the yogurt.

Store in covered container (use plastic wrap or a well fitting lid). It's best, but not crucial, if you can keep it at around 105 degrees. I make it in a dutch oven and then put that in my actual oven with the oven off to stay warm. If it's significantly cooler than 105, the yogurt will just take longer to set.

Wait about 8-48 hours depending on how warm you were able to keep the yogurt.

Optionally you can strain the yogurt. I recommend doing this because homemade yogurt comes out pretty thin since it doesn't have any thickeners like corn starch or gelatin. To strain it, line a colander with cheese cloth or paper towels. Put the colander in a bowl or sink with something to raise it up like a second, overturned bowl. Pour the yogurt into the cheese cloth. Wrap it. Put a plate with some kind of weight on top such as a couple of cans of beans. This will squeeze out the whey (the yellow liquid). You can leave this for a few minutes or a couple of hours depending on how thick you want your yogurt to be. You can also add more weight to speed up the process.
Nutrition
Calories:
151
kcal
|
Carbohydrates:
12
g
|
Protein:
8
g
|
Fat:
8
g
|
Saturated Fat:
5
g
|
Polyunsaturated Fat:
1
g
|
Monounsaturated Fat:
2
g
|
Cholesterol:
25
mg
|
Sodium:
106
mg
|
Potassium:
328
mg
|
Sugar:
12
g
|
Vitamin A:
393
IU
|
Vitamin C:
1
mg
|
Calcium:
280
mg
|
Iron:
1
mg