The best way to travel in India has to be by train. The one positive thing everyone can agree British Colonialism did for India was building the extensive railway system in the second half of the 19th century. The Indian Railway runs over 10,000 trains everyday.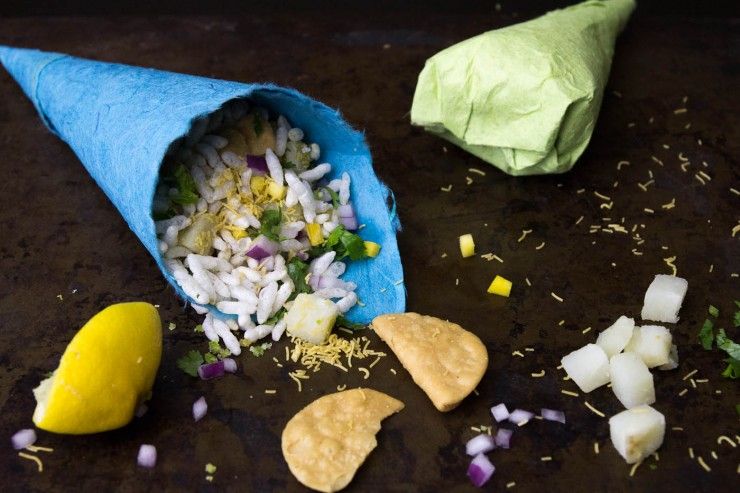 Express trains that go over long distances are nothing like the city commuter trains that are notoriously overcrowded. Think more of the trains of Wes Anderson's "Darjeeling Express".

While they aren't as crowded as commuter trains, it is India and there are a lot of people no matter where you go. So it is best to get a sleeper car and to travel first or second class.
I have many memories of riding the express trains from Bombay to Gujarat.
One train journey is so vivid in my mind almost twenty years later. My mom, my brother and I were in Gujarat visiting family and decided we would take a train from Nadiad to Ahmedabad. We were rushing to get on the train and missed the announcement that the train platform had changed. We got on the wrong train going in the wrong direction. Instead of going north, we went east toward Godhra, where ethnic tensions had recently flared up.
My mom, my brother and I all got into the women's compartment. My brother was still young enough to join us there. Women's compartments exist in India to protect women from the frequent harassment that occurs in mixed compartments. This is one of the rules in India that people actually pay attention to.
The women's compartment was pretty crowded that day, there must have been a hundred women packed into the car. But there was one woman there with her grown son and her husband. Everyone just stared at them, but nobody was saying anything. I watched my mom become more and more furious at them. Finally, she she said to the woman, "do you realize this is the women's compartment?"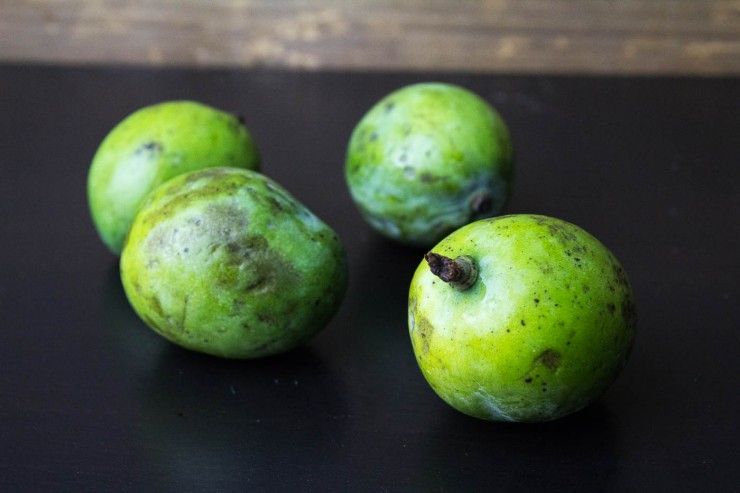 "Do you own this train," the woman yelled back at her.
"Do these people qualify as ladies?" my mom said.
They went back and forth and back and forth, and that woman said horrible dirty things to my mother. My mom kept yelling back at her, but "You are a fighter cock" (an expression for someone who is always picking fights) was the worst she could say. That woman's son ended up leaving the compartment, probably because he was so embarrassed, but the husband shamelessly stayed!
I thought my mom was awesome for doing that. There were a hundred women in that compartment and nobody else said anything. Even though in India this is a terrible thing to do, because they created these women's compartments specifically because men harass women in general compartments. They were created to be a safe place for women to travel and this family violated that. It is a widely respected rule that is rarely violated.
One notable feature of the express trains is the vendors. At certain stations where the train customarily stopped for a little longer, vendors would get on the train and offer bhel, chai, peanuts, and other snacks from the aisles. On other stations where the stops were quick, the vendors would sell to you through the windows. Even for shorter trips, we would always get something.
But with the crowding of the trains, and this being India, it is no surprise that the restrooms are unpleasant. So my mom taught us to take care to consume as little water as possible. In order to avoid us asking for the restroom, we did not drink soft drinks or chai on these trips. We had hard candy and one bottle of water to sip from but there was no chugging allowed, and we wouldn't eat anything with much water content in it. So wet bhel was out, and dry bhel was in. Even though I prefer wet bhel, dry bhel is pretty good, and always takes me back to these train rides.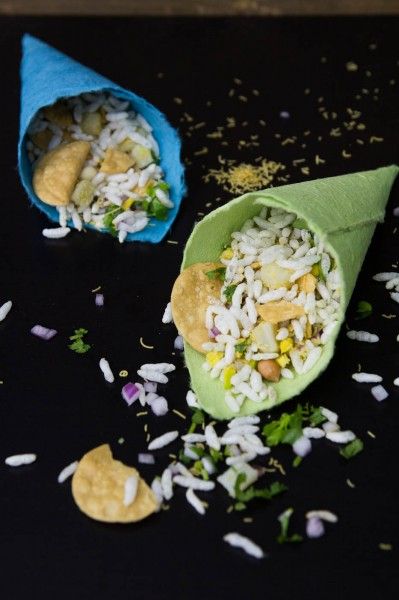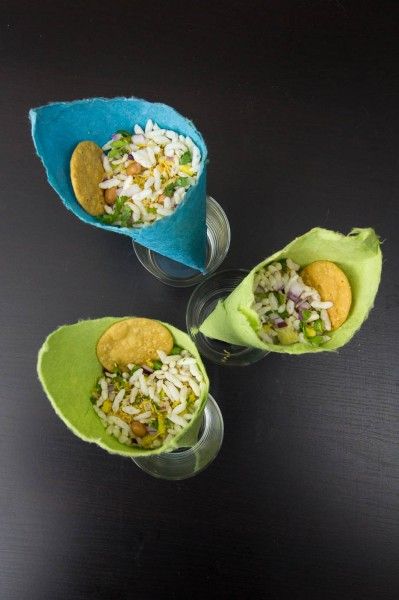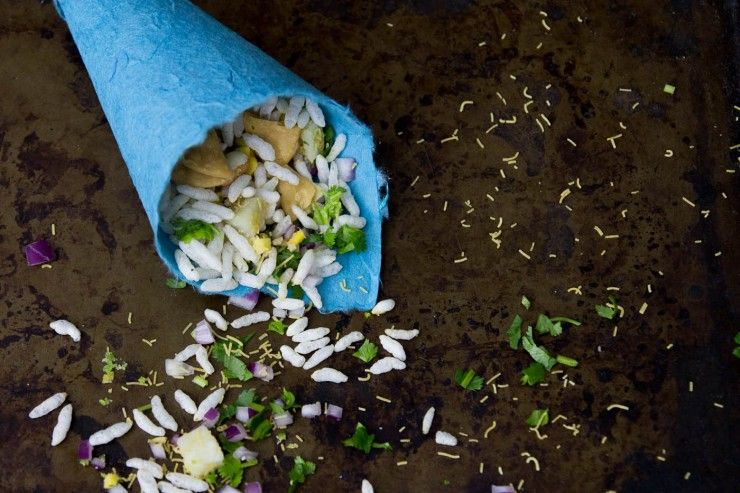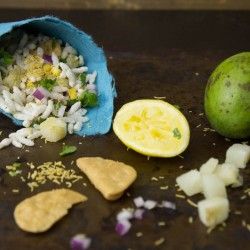 Dry Bhel
An Indian street food favorite with puffed rice, sev, red onions and more
Ingredients
1

cup

mamra

puffed rice

1

tbsp

chopped raw

unripened mango

1

tbsp

chopped red onion

¼

tsp

dry green chutney

recipe below

1

tbsp

chopped cilantro

10

toasted peanuts

2

tbsp

bhel sev

4

puris

(broken)

2

whole puris

A squeeze of fresh lemon juice
Instructions
It is usually best to lightly toast the mumra (puffed rice) a little before using it. Just spread it out on a backing sheet and put it in a 250 degree oven for about 10 minutes. This just helps to freshen it up a bit, it should not be toasted so much as to brown.

Mix all of the dry ingredients together, and top with a squeeze of lemon juice. Serve immediately.
Notes
Raw (unripened) mango is available in India and Asian stores during late spring and early summer. It provides tartness, if it is not available, use extra lemon juice.
If you are looking for mamra in an Indian store, it can be spelled "mamra" or "mumra".
Nutrition
Calories:
128
kcal
Carbohydrates:
18
g
Protein:
4
g
Fat:
5
g
Saturated Fat:
1
g
Polyunsaturated Fat:
2
g
Monounsaturated Fat:
2
g
Sodium:
63
mg
Potassium:
135
mg
Fiber:
2
g
Sugar:
2
g
Vitamin A:
216
IU
Vitamin C:
6
mg
Calcium:
15
mg
Iron:
5
mg