Malai Kofta is a common indian dish made by frying balls of potato and paneer, then drenching them in a tomato cream sauce. I came across a variation a few years ago, made with cabbage instead of potato and paneer. The original recipe for Cabbage Kofta is at Married to a Desi, a wonderful food blog that I read often. I made it and loved it.
In the years since, I've come up with my own adaptation of the recipe, using a tomato sauce that is more in line with the flavors my family has always used. It was a huge hit at my Diwali dinner this year. Enjoy!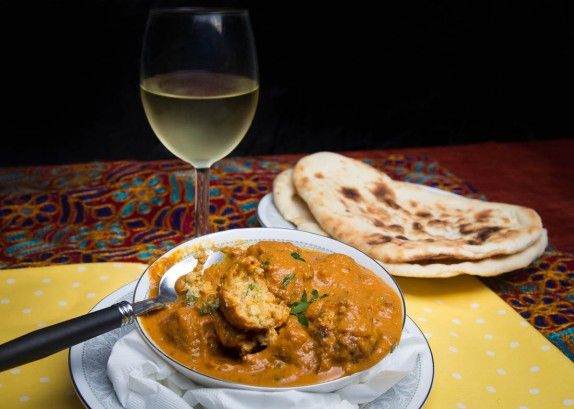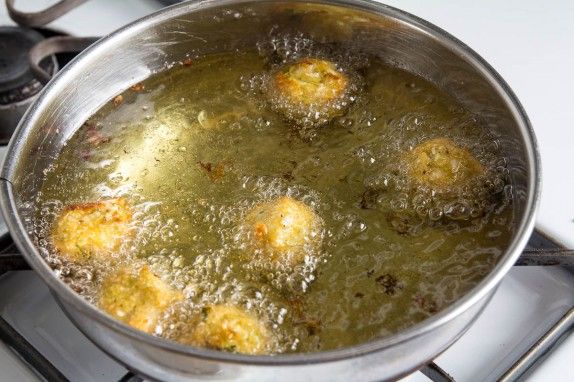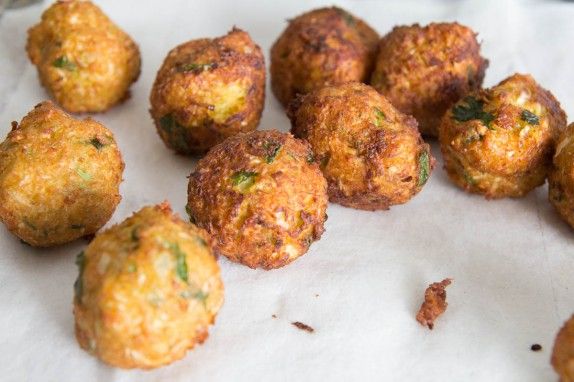 Cabbage Kofta
Adapted from the recipe by Married to a Desi blog
For the Cabbage Kofta
Ingredients
1/2 cabbage
1 carrot
1/2 tsp salt
1/2 cup cilantro, finely chopped
1 inch piece of ginger, grated
1/2 tsp chili powder
1/2 tsp garam masala
1 cup gram flour (besan)
2 to 3 cups vegetable or canola oil for frying
Instructions
In a food processor, pulse the cabbage and carrot until finely minced.
Add in the salt, mix well.
Transfer the cabbage, carrot and salt mixture to a cheese cloth lined colander or a large mesh strainer and let sit for 30 minutes to 1 hour.
Squeeze out as much liquid as possible from the cabbage and carrot mixture and add the cilantro, ginger, garam masala and gram flour. You should have a dough that is damp but not too wet.
Grease hands with a little bit of oil. Scoop out small bits of the mixture onto your palms and form little balls. I like to use a tablespoon measure for each scoop so that they come out even.
Heat the oil in a heavy bottomed pot on high heat. Test it by dropping tiny amounts of the dough into the oil. When the dough rises straight up when dropped in and the oil bubbles around it, the oil is ready.
Fry 5 to 6 balls at a time until golden brown and cooked through.
Set aside until gravy is ready.
Tomato Gravy
Ingredients
1 med onion, finely chopped
1 tbsp oil
3 garlic cloves, minced
1 green chili, chopped
1 tbsp ginger, grated
1 tbsp garam masala
1 tsp turmeric powder
1/2 tsp chili powder
1/2 tbsp cumin powder
1/2 tbsp coriander powder
1 tsp sugar
1 15 oz can of tomato sauce
1 15 oz can of chopped tomatoes OR 2 cups fresh tomatoes chopped
3 cups water
3 tbsp heavy cream (optional)
Instructions
In a large pot cook the onion until soft and translucent.
Add the garlic and green chili. Cook for about 2 minutes.
Add the ginger, tomato paste and spices. Cook for another minute.
Add in the tomatoes, tomato sauce, sugar and water.
Let simmer for about 20 minutes, stirring often.
Taste and adjust seasoning.
Puree the tomato gravy by either using an immersion blender or transferring the gravy to a food processor or blender.
Pour back into the same pot and stir in the cream.
Add the fried cabbage balls while the gravy is still hot.
Serve hot with naan or rice.