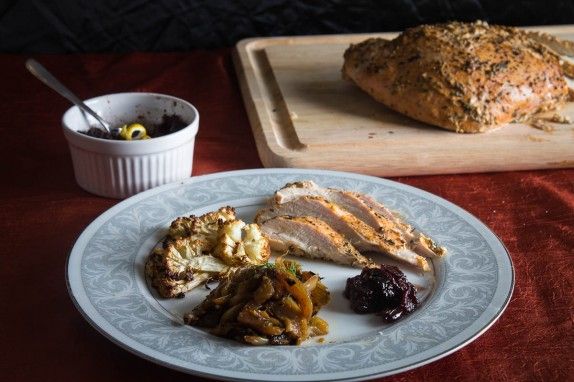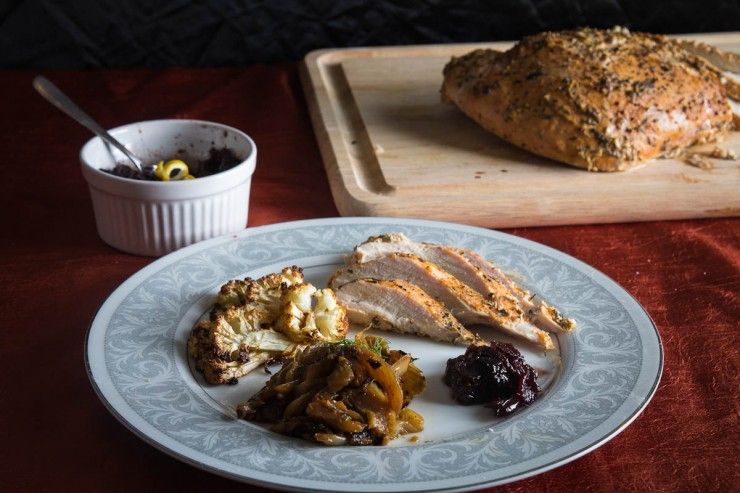 Steve and I went to his parent's house for an early Thanksgiving dinner last weekend. We had to work on Thanksgiving day and Steve's parents were going out of town, so we celebrated early with that side of the family. We had a fantastic traditional meal with turkey, stuffing, green bean casserole, mashed potatoes, sweet potatoes with marshmallow and much more. And we came home with left overs!
As Thanksgiving day got closer, we ran out of leftovers and were feeling blue for being the only ones not having a feast on the day. So I decided to cook up a last minute meal for two after work to celebrate Turkey Day.
I stopped by Trader Joe's the night before and picked up a split turkey breast and some fresh fennel. For the rest, we put together a feast for two with pantry items and veggies we already had at home.
We had cumin roasted cauliflower, braised fennel and a cranberry relish we threw together from craisins and dried figs that came out great. For the turkey, I used the tandoori method of marinating with yogurt but I switched out the Indian spices for fresh thyme, garlic and lemon zest. I ended up throwing in some chili powder too because we like spicy food!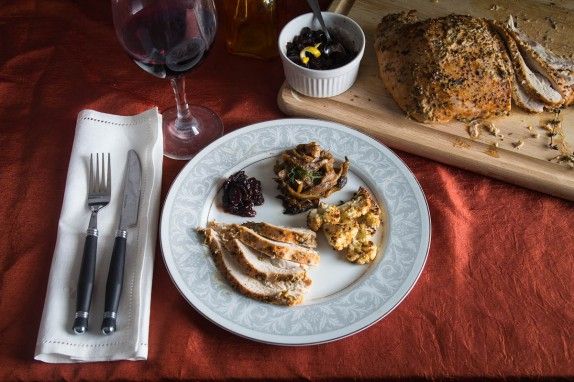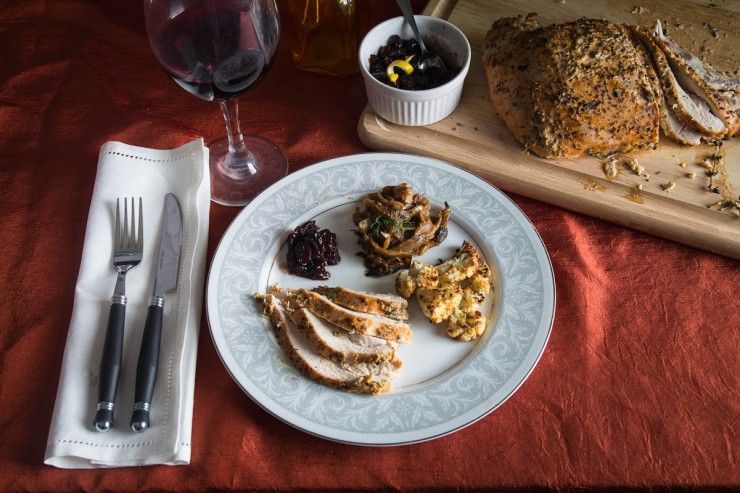 Garlic Thyme Turkey Breast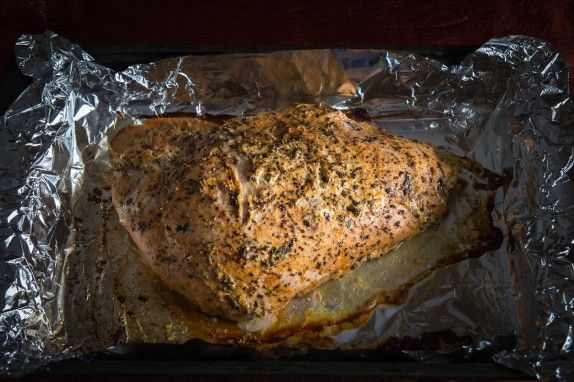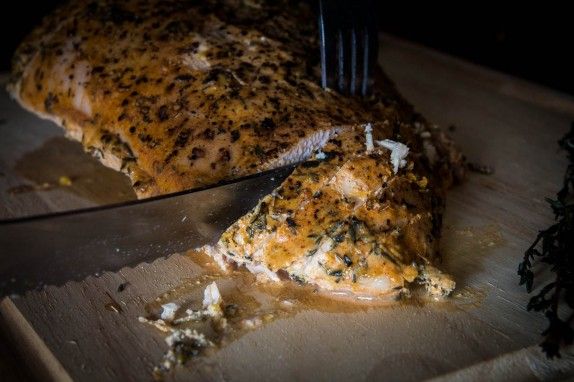 Ingredients
1 split turkey breast (bone in)
1/2 cup yogurt
zest of one large lemon
3 garlic cloves, minced
1 1/2 tbsp fresh thyme
1/2 tsp red chili powder (optional)
1/2 tsp black pepper, coarsely ground
1/2 tsp salt
Instructions
Mix together yogurt, zest, garlic, thyme, chili powder and salt.
Rinse and pat turkey breast dry.
Place onto a baking dish. Slather the turkey with the yogurt mixture on all sides, sprinkle black pepper on top, and let marinade uncovered in the fridge for 30 to 60 minutes. (The yogurt will create a thin layer on top of the turkey.)
Preheat oven to 325 degrees.
Bake for 65 to 75 minutes until done. (I don't have a meat thermometer, so I always test by cutting a small slit in the meat. If it's no longer pink, it's done.)
Let rest for 15 to 20 minutes before slicing.
Cumin Roasted Cauliflower
Ingredients
1 head cauliflower, cut into half and sliced into roughly 1/2 inch thick slices
2 tbsp vegetable oil
2 tsp cumin seeds
1/4 tsp salt
Instructions
Preheat oven to 325 degrees.
In a large bowl, mix together caluliflower, oil, cumin and salt.  Rub the spice and oil in the cauliflower making sure all parts are covered with a thin layer of oil.
Spread out the cauliflower onto a cookie sheet lined with parchment paper.
Bake for 20 minutes at 325 degrees.
Increase heat to 450 degrees and cook for 5 to 10 more minutes. Until the cauliflower has brown and crispy edges.
Last Minute Fig and Cranberry Relish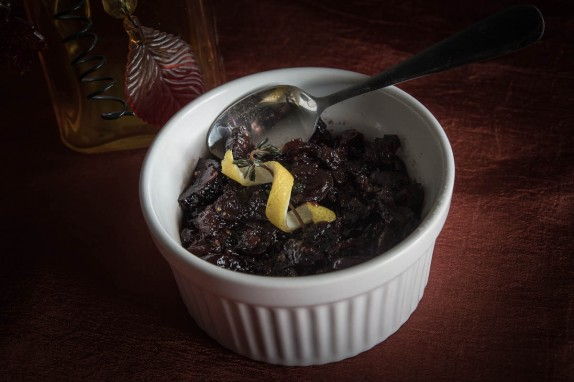 Ingredients
1 shallot or 1/4 onion, finely chopped
1 tsp vegetable oil
1 dried red chili
few sprigs fresh thyme
2 slices fresh ginger
2 tbsp chopped dried figs
1/4 cup dried cranberries
1/4 cup red wine (I used a Shiraz that we were drinking)
1 tbsp brown sugar
1/2 cup water
1 tbsp balsamic vinegar
pinch of salt
Instructions
In a small pan, saute the onions in oil until soft and translucent.
Add the ginger, thyme sprigs and red chili. Let cook for 1 minute.
Add the figs, cranberries, wine, sugar, salt and water.
Bring to a boil and turn heat down to low.
Let simmer for about 10 minutes until most of the liquid is absorbed. Stir often.
Stir in the balsamic vinegar and turn off heat.