Khari Biscuits are simple puff pastry bites. They can also be made the way I like them, sprinkled with spices for extra flavor. They are perfect dippers for a cup of chai.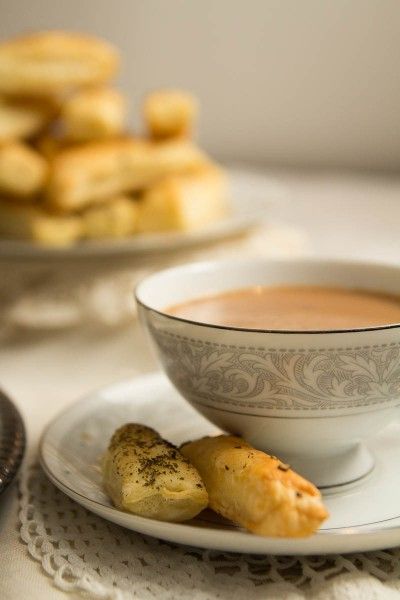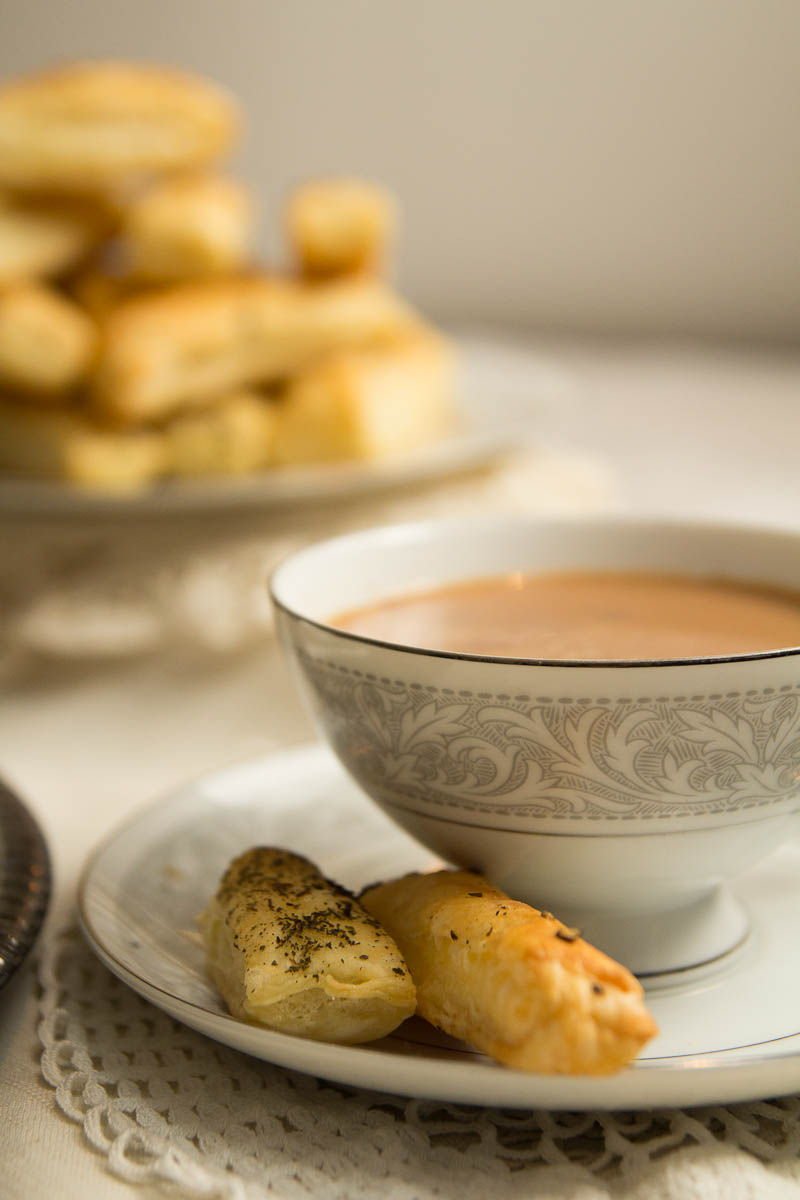 My last two posts were about chai masala and chai, so I thought I'd round it off with a post on Khari biscuits. In India we often have them for breakfast or as a snack. I tried to research the origins of this treat, but it was much more difficult to find out than I had expected.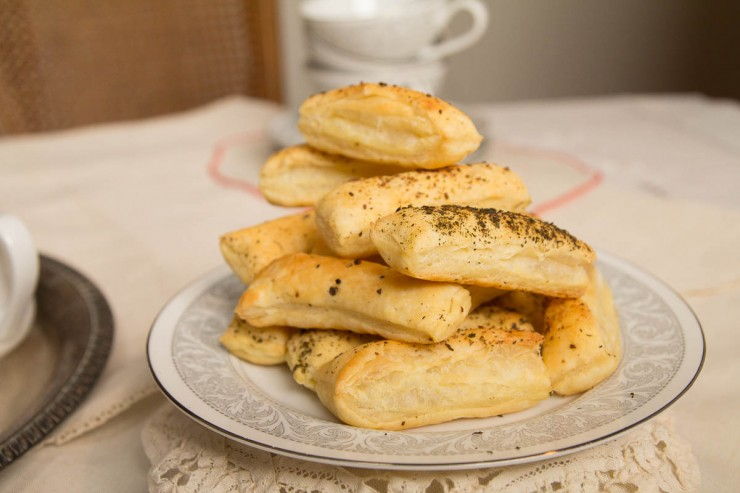 I wasn't able to find how it got to India but I was fascinated to learn that the credit for inventing puff pastry is claimed by France in the 17th century and Islamic Spain even earlier than that. Apparently the Islamic Spanish version dates back to the 13th century where they used olive oil between sheets of dough to make the puff pastry.
Making puff pastry from scratch is a lot of work, where butter is pressed between sheets of dough, rolled out, folded and repeated many times over. So I took the easy way out and used store bought puff pastry. I just sprinkled it with a few spices and baked it to make a batch of super quick and easy khari biscuit.
Also, if you know anything about how and when khari biscuit came to India, please share!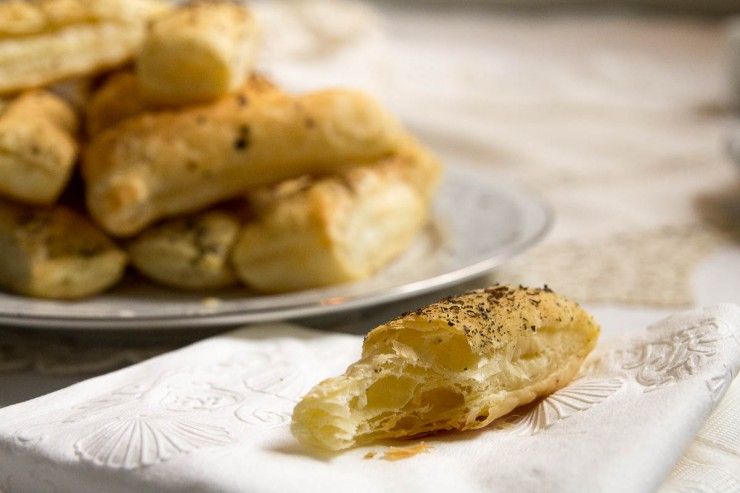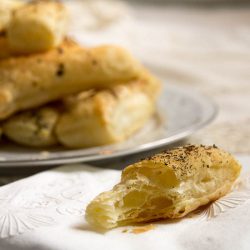 Khari Biscuits
An easy to make classic tea puff pastry with Indian spices
Ingredients
1

sheet puff pastry dough

Spice of your choice for sprinkling – Optional

I made three different versions by sprinkling black pepper, dried fenugreek leaves and roughly ground cumin onto the pastry dough
Instructions
Preheat oven to 400°F and lightly oil a cookie sheet.

Lay out the puff pastry sheet and sprinkle the spices onto it. Using a rolling pin, lightly roll over the surface so that the spices get pushed into the dough a little. Skip this step if you are making plain khari biscuit.

Cut the dough into little rectangles about 2" x 1/2" or so. I used a pizza cutter for this.

Lay out the rectangles onto the lightly oiled cookie sheet.

Bake for about 15 minutes. Until golden brown and flaky.
Nutrition
Calories:
112
kcal
Carbohydrates:
9
g
Protein:
1
g
Fat:
8
g
Saturated Fat:
2
g
Polyunsaturated Fat:
1
g
Monounsaturated Fat:
4
g
Sodium:
51
mg
Potassium:
12
mg
Fiber:
0.3
g
Sugar:
0.2
g
Vitamin A:
0.2
IU
Calcium:
2
mg
Iron:
1
mg