Beet Greens Curry (Beetroot Ni Bhaji Nu Shaak) Recipe
---
---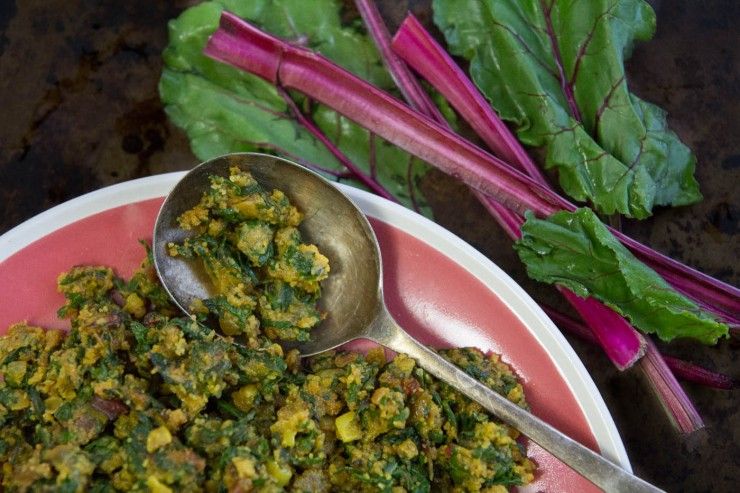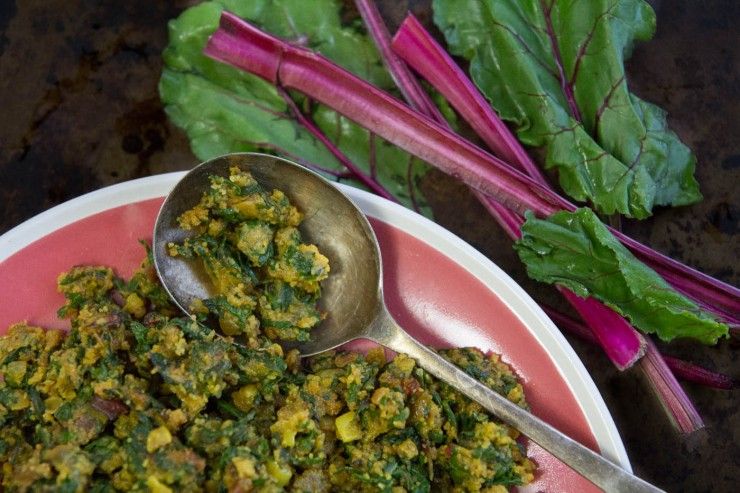 Have you ever thought about how nice it would be to live across the street from a farmer's market? How nice would it be to just pick up the fresh vegetables you need that day and not have to worry about them wilting and rotting in your refrigerator?
When I was a kid living in India that is exactly the convenience we had. Every day my mom would give me a handful of rupees and send me across the street to pick up some tomatoes, onions, or "green masala" – a mix of cilantro, curry leaves, green chili, ginger and lemon. As a little seven year old, I walked the maze of the little farmer's market on the streets of Bombay.

Vendors piled up their offerings on crates and pallets. People crowded around, shuffling and sorting through the leafy spinach and mangoes. My mom had taught me how to pick out good produce. She taught me to look for greens with thinner stems so they wouldn't be too woody. She taught me to avoid the wilted cilantro that was already turning slimy. And she taught me to choose okra that was tender, but not soft and definitely not tough. As a seven year old I was already learning the importance of choosing the best ingredients.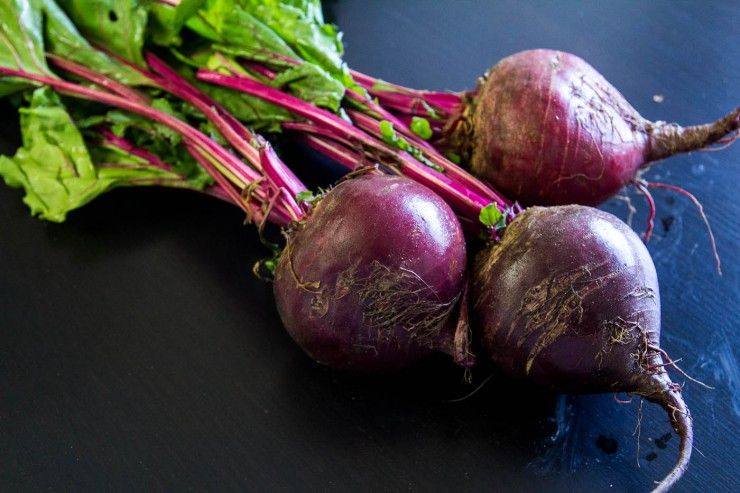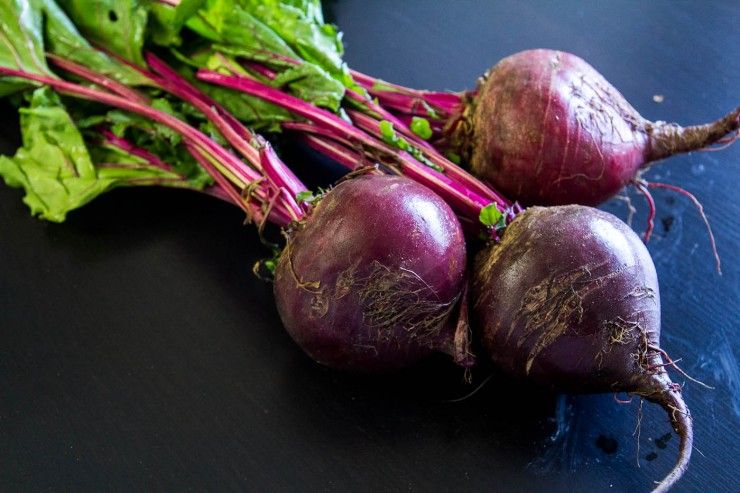 When I had my produce picked out, I handed it to the vendor and he would weigh it and bag it. If you didn't know the vendor, they would try to get more money from you and you would have to haggle. But these were neighborhood vendors, and even though Bombay is a city of 12 million people, the communities you lived in were small. This was the eighties, things have changed a lot since then. Back then, I knew the vendors, if not by their names at least by their faces, and the vendors knew me and my family so we could trust them to give me a fair price.
There was almost always a little change left over. After I did my work of shopping for my mom, I would take my change to the little store down the way, the one that sells school supplies and also sells something far more important, candy.
Back then, a store in India consisted of a clerk standing in front of their wares. I would just point to what I wanted, some Cadbury chocolates, maybe some peppermints, and ask for a few Rupees worth of that, and reward myself for a job well done.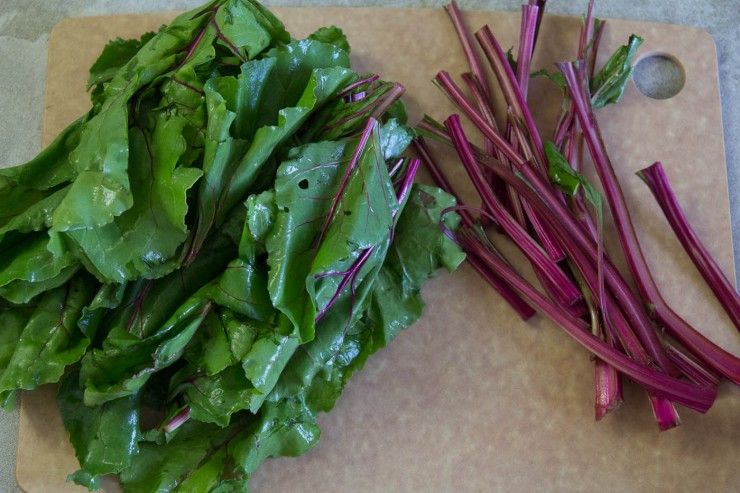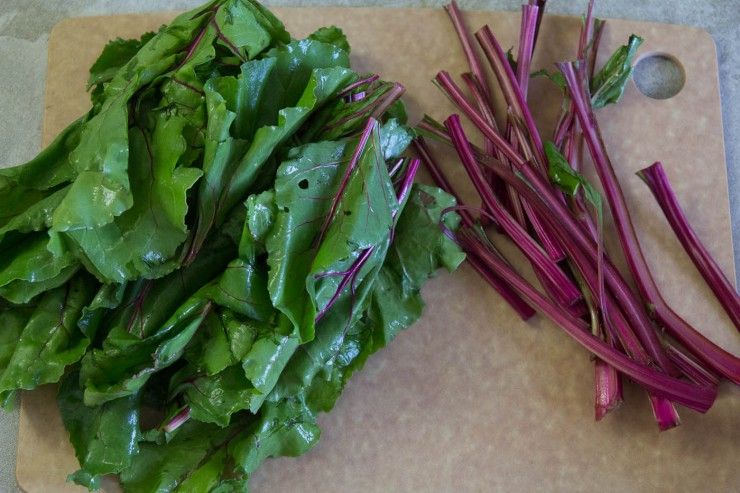 The best time of the year to buy vegetables in Bombay is in the winter. The warm rains drench the farmlands during monsoon season, and the winter harvest follows. I remember this mainly because this is the time of year my mother would buy lots of greens. She would make some of my favorite dishes like palak paneer. She also made her version of a traditional Moola ni Bhaji with greens, that's Daikon Radish greens. But she would substitute any kind of green other than spinach (spinach would be too slimy).
My husband, Steve, recently asked me to make something with beets. His blood pressure is a little high, and beets are supposed to be great for hypertension. He tries to eat beets just about every day. If you can find beets that still have the greens on them, and the greens are not too floppy, you should buy them. This way you know the beets are fresh and flavorful. When you get them home, chop off the greens just about a quarter inch above the beet. The greens should last a day or two in the refrigerator and the beets themselves can last much longer.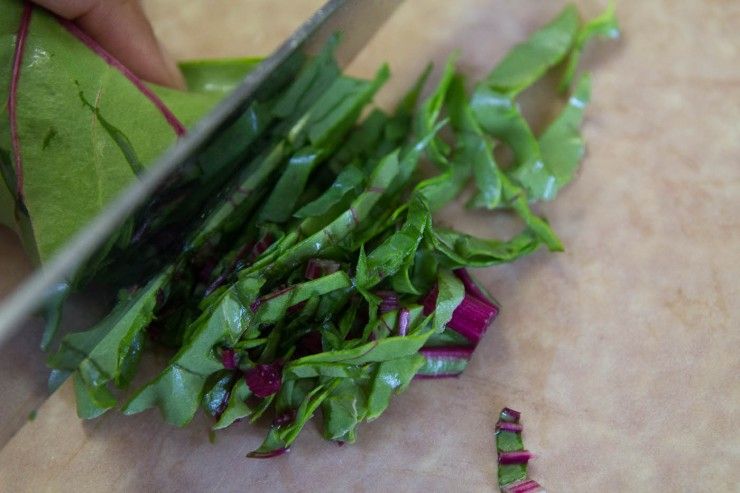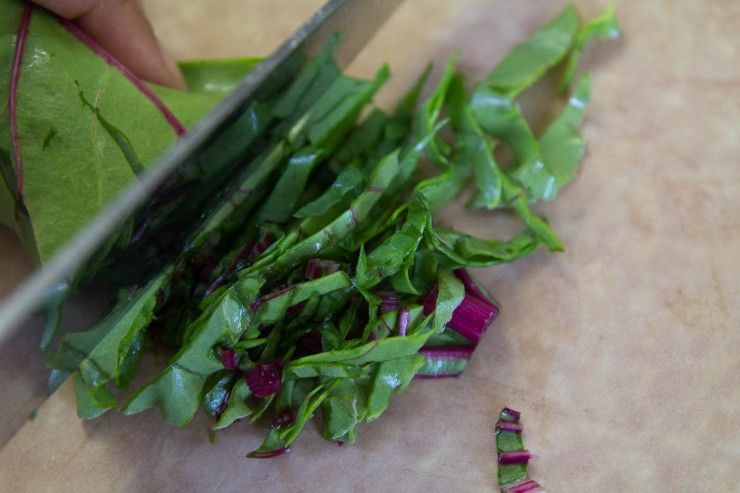 I went on a work trip to Viejas Casino last week and happened to make a quick stop at a farm stand just outside the Reservation. I bought some delicious avocados and fresh beets with fresh looking greens too. I knew Steve would like the beets. But I was also thinking about my mom's daikon radish greens curry and decided I would use to beet greens as a substitute. You can do anything with beet greens that you can do with other greens, like chard or collard greens, but they don't have to cook quite as long.
Moola ni Bhaji is one of my favorite recipes of my mom's for greens. The semolina gives the greens a whole new texture. They become soft and light, almost spongy. It's a great dish for making a day or two ahead of time as well, so you can take it to work and eat it with some bread. I hadn't ever made the recipe before so I called my mom a few times to get it right. It came out wonderfully and I've already made it again since.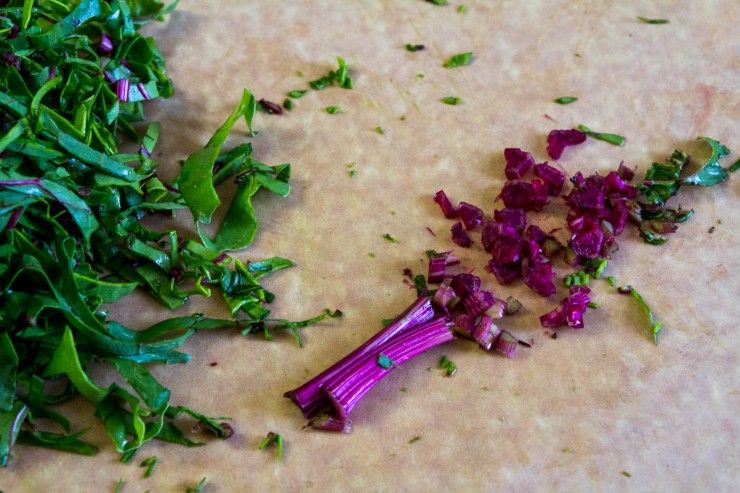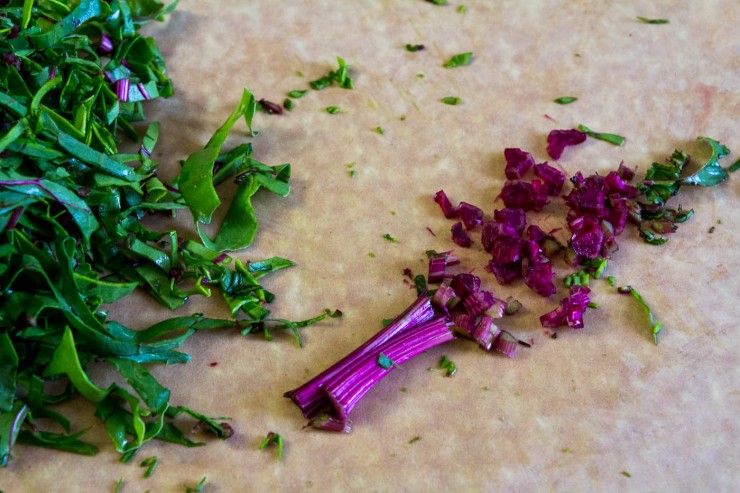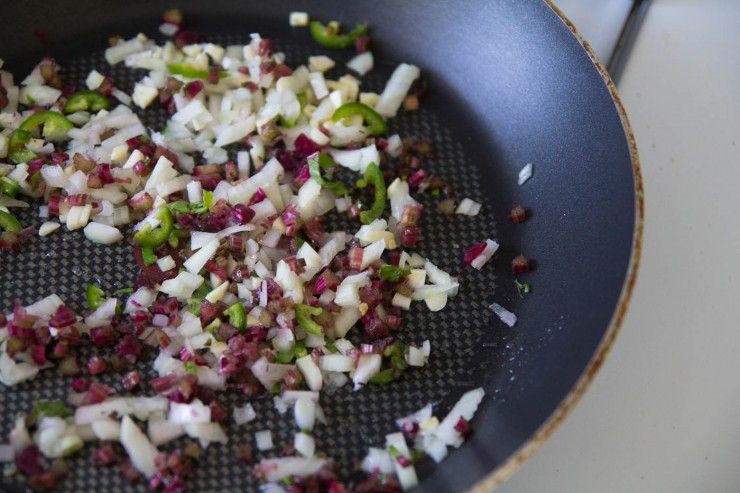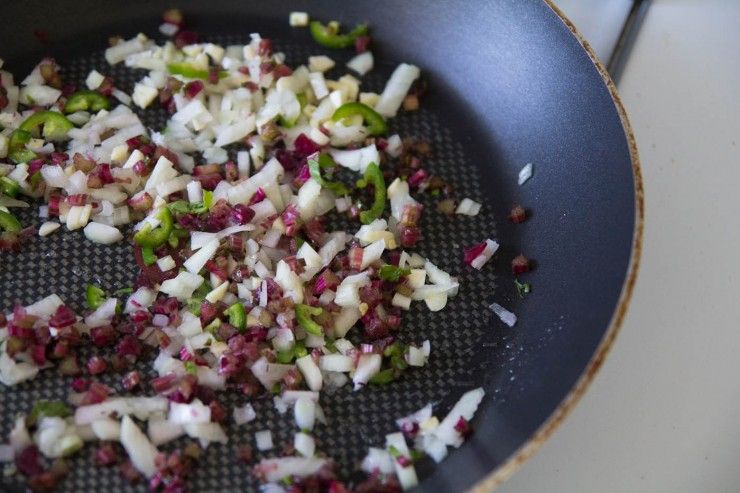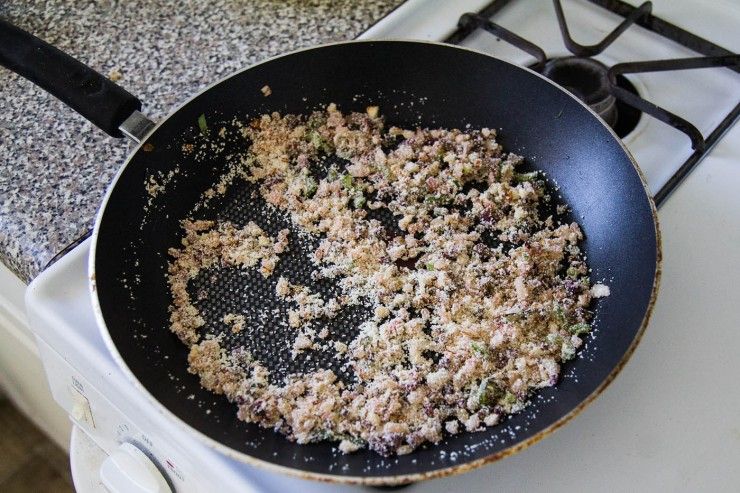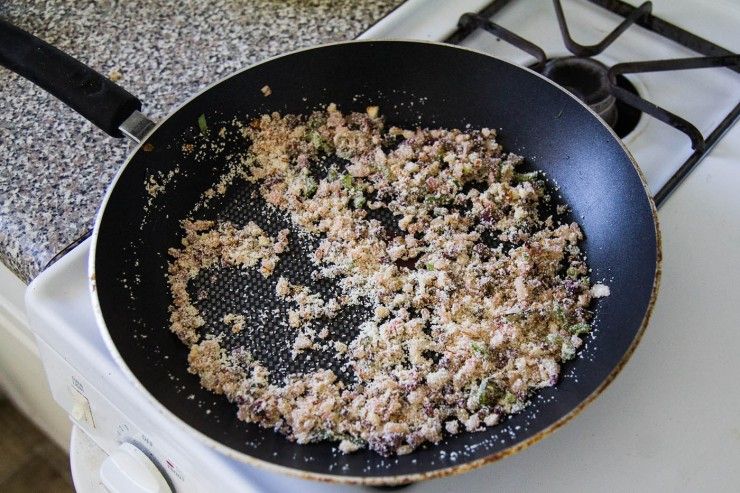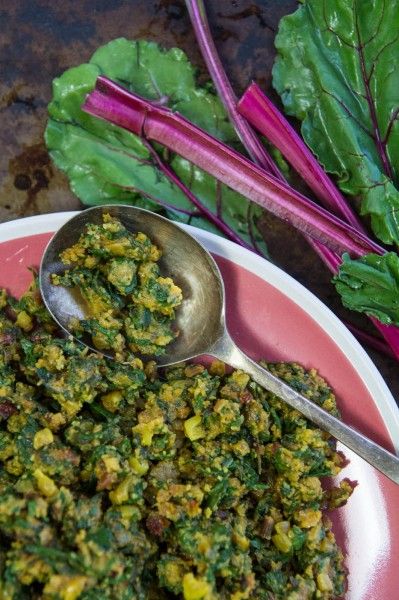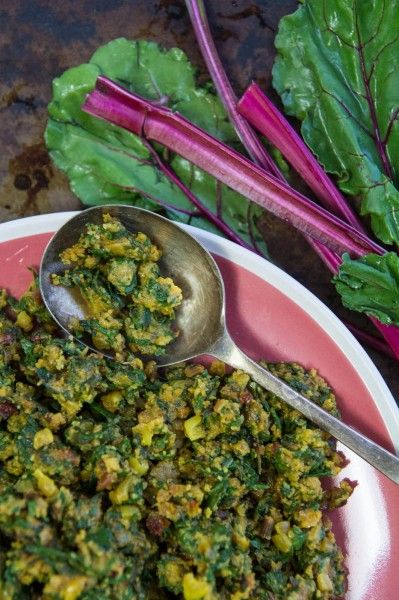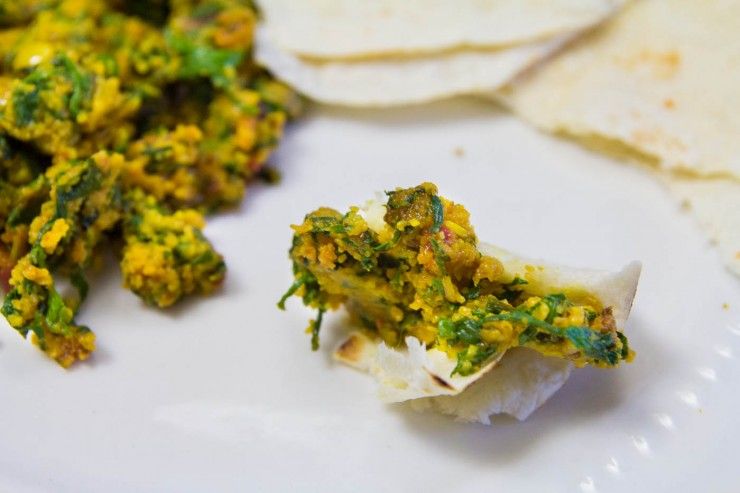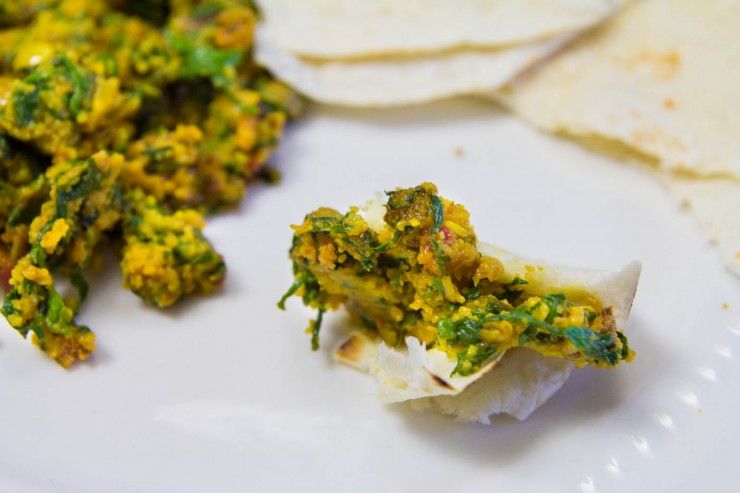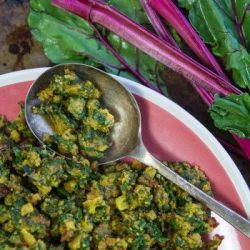 Ingredients
1

bunch beet greens with stems

Roughly chop the greens and chop the stems into a fine dice

1

tbsp

vegetable oil

1/2

onion, small

finely chopped

3

cloves

garlic

1/2

serrano chili

1/2

tsp

turmeric

1/2

tsp

chili powder

1/2

tsp

ground cumin

1/4

cup

semolina

(rava)

1

cup

water

pinch

salt

(or to taste)

1

tbsp

lemon juice
Instructions
Heat 1 tbsp oil in a skillet over medium heat.

Add onions, chili, beet stems and garlic.

Cook until the onions are softened and transparent.

Add 1/4 cup semolina. Toast the semolina, stirring continuously until it smells toasty, about 3 minutes.

Stir in turmeric, cumin and chili powder.

Add beet greens and 1 cup water and salt.

Cover, Cook 5 minutes, stirring once about halfway through.

Uncover, cook for 5 more minutes, stirring often.

Sprinkle with lemon juice, stir and serve.
Notes
You can use any kind of greens for this recipe but you may need to add a little more water and cook them longer depending on the greens you choose.
Nutrition
Calories:
164
kcal
|
Carbohydrates:
21
g
|
Protein:
4
g
|
Fat:
7
g
|
Saturated Fat:
5
g
|
Sodium:
74
mg
|
Potassium:
278
mg
|
Fiber:
2
g
|
Sugar:
1
g
|
Vitamin A:
1705
IU
|
Vitamin C:
14.1
mg
|
Calcium:
42
mg
|
Iron:
2.2
mg