Fennel is one of those special kinds of plants where every part of the plant is edible. The root is a wonderful vegetable, the leaves and stalks make a nice herb, the seeds and even the pollen are a spice that provides that wonderful, delicate sweet licorice-like flavor of fennel. After foraging for fennel pollen I made this lovely pots de creme recipe.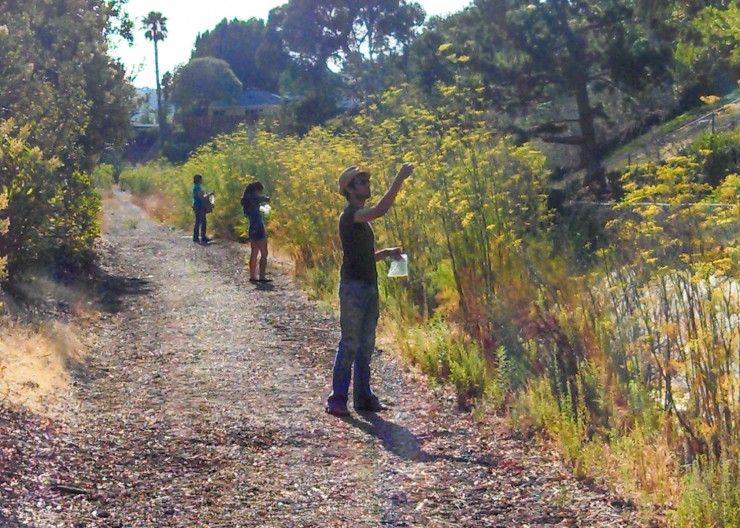 This is a story about foraging for fennel. Fennel is a common roadside weed but I wouldn't use fennel picked from the side of the road. There would be too much contamination from traffic. In San Diego, we were fortunate enough to have many canyons and trails where it grew wild.
Fennel pollen is only available for a short window out of the year. It timed perfectly with the fourth of July, so we made it a fourth of July outing. Since I'd never done this before, I did some quick internet research before we headed out. I found an article by Hank Shaw in the Atlantic on foraging for fennel pollen.
We found a great spot where a bunch of fennel grows in a small canyon only a few miles from our apartment. We packed a variety of bags and a small plastic container for storage.
I found that both freezer bags or plastic produce bags work really well. The technique is easy, simply cover the fennel flowers with a bag and shake. The fennel pollen will fall into the bag.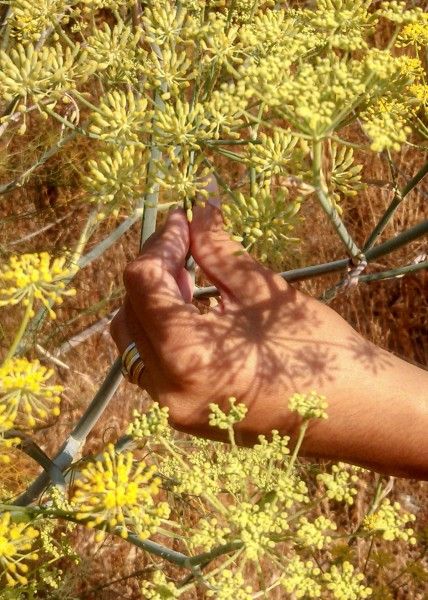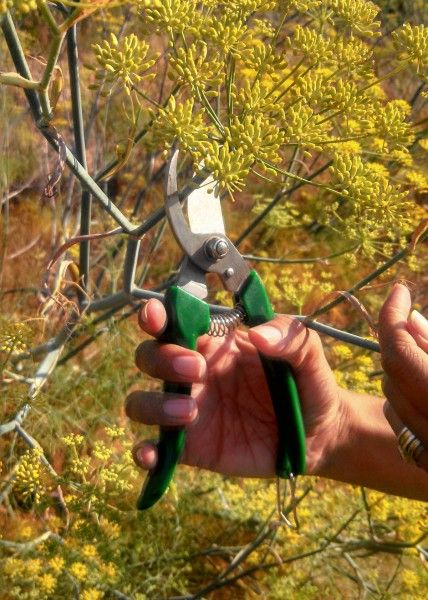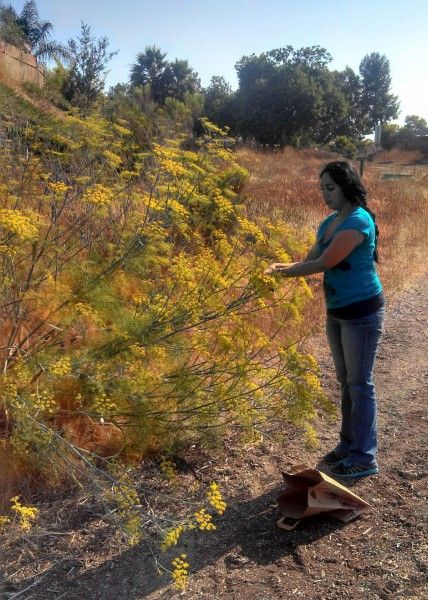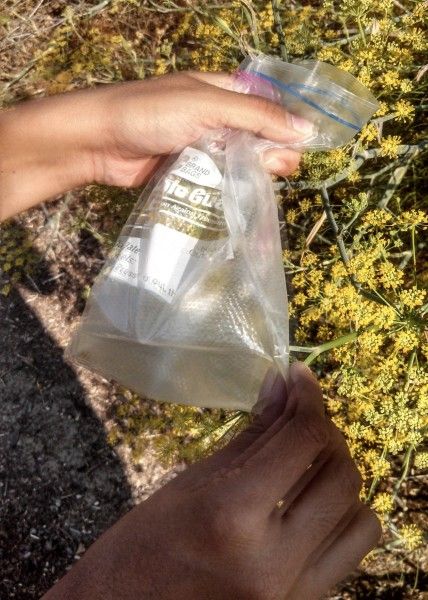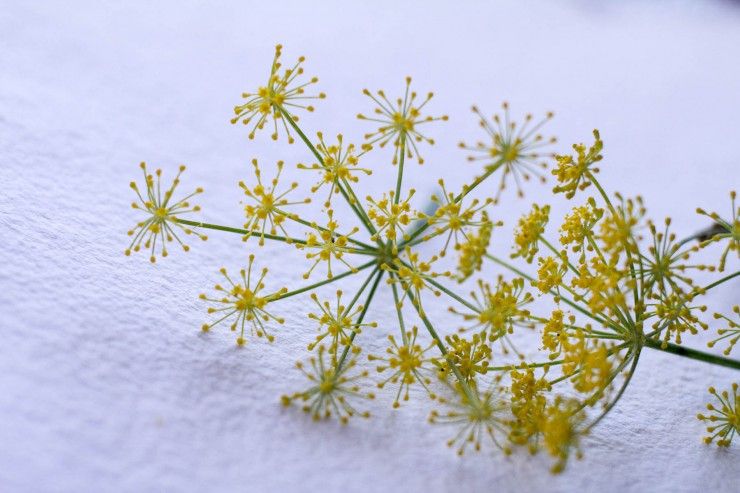 It took a lot of flowers to collect even a little bit of pollen. I think we came home with about 1/3 cup of pollen total, after 4 people working at it for about an hour. So yeah, it's hard work. There's a reason why the stuff is almost as expensive as saffron!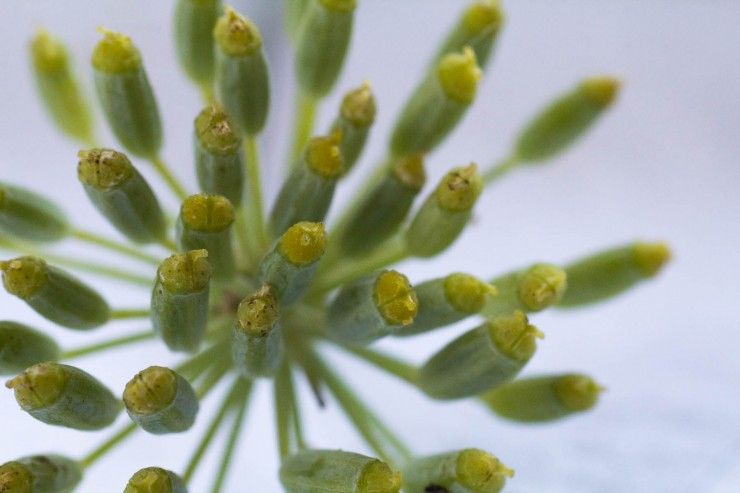 The only thing to be careful for is the aphids. There were some flowers that had a bunch of the bugs on them, I simply avoided those. Once we had the pollen, I carefully picked through it multiple times to make sure I took out any potential bugs.
Now that we had the fennel pollen, I had to decide what to make with it. I had just made rabri a few days ago and I was looking for something to do with it. Rabri is condensed milk that has a bit of caramelization to it. Indians use it to make kulfi (ice cream), puddings or to serve alongside sweets like malpuda.
I decided I would bake pots de creme with the pollen using the rabri. It was so yummy!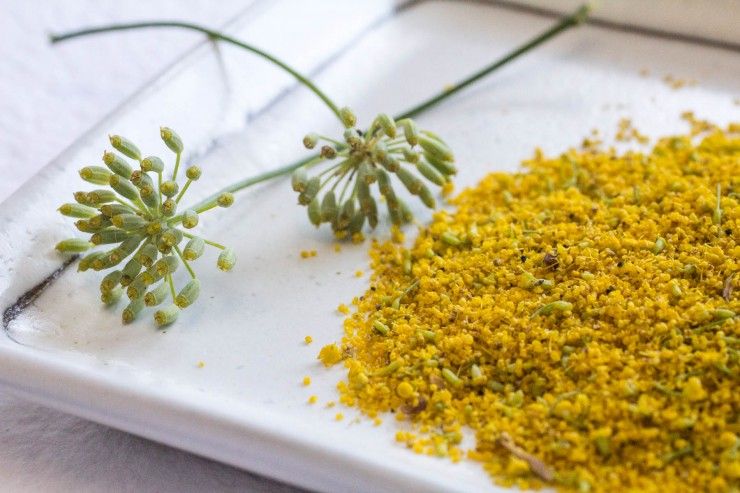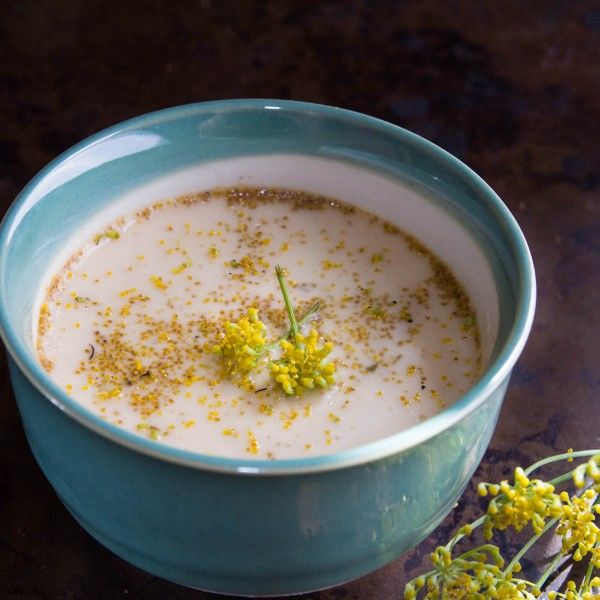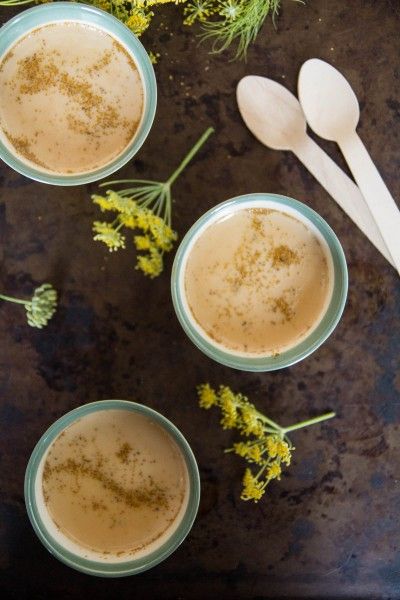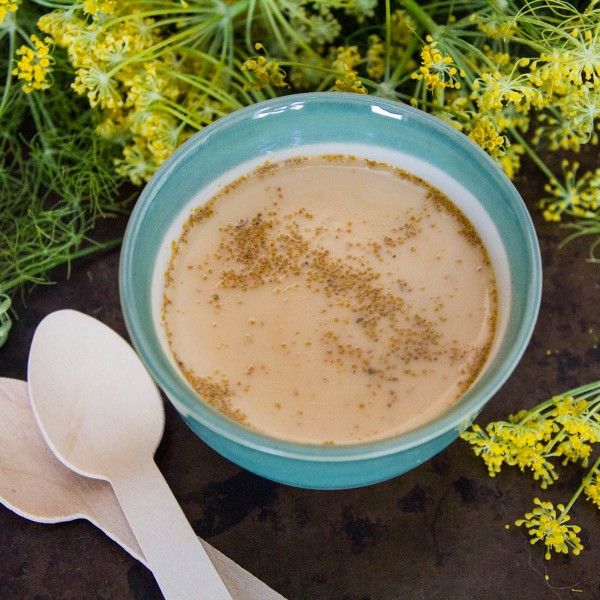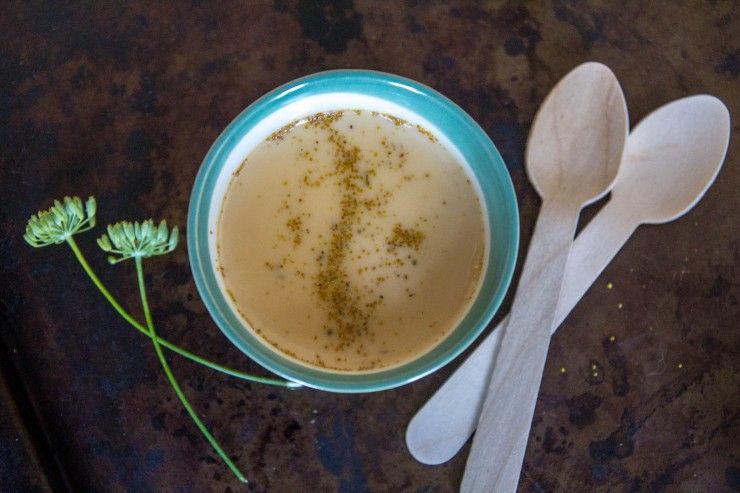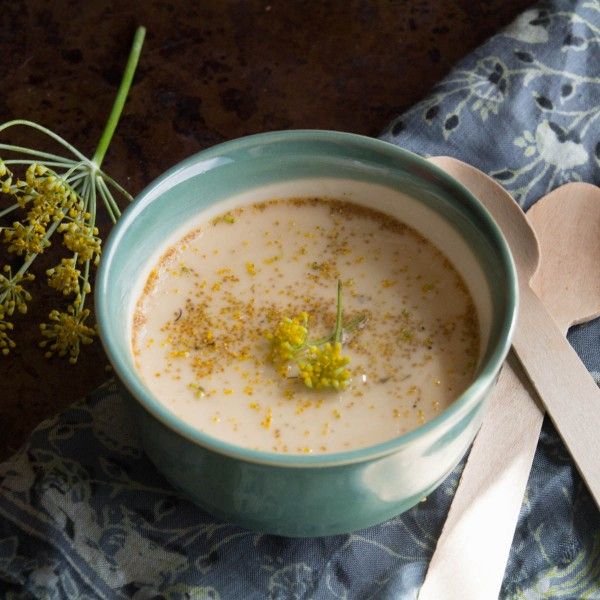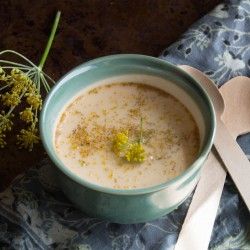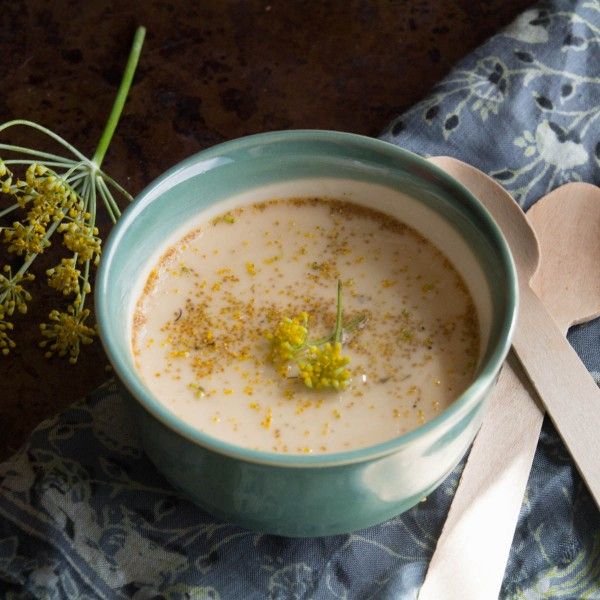 Fennel Pollen Pots De Creme
Traditional pots de creme with the delicate flavoring of fennel pollen
Ingredients
6

large egg yolks

½

cup

sugar

1 ½

cups

homemade condensed milk or rabri

I did not add any sugar, vanilla or saffron for this recipe. Unlike store bought condensed milk this homemade version has a caramel flavor. See notes for substitute

½

cup

cream

¼

tsp

cardamom

1

tsp

fennel pollen
Instructions
If using homemade condensed milk, put it in the blender for a minute and puree. This will make sure all the chunks of caramelized milk are small enough to go through a sieve later.

Preheat oven to 325 degrees F.

In a medium mixing bowl, whisk together the egg yolks and sugar until blended together.

In a small saucepan, mix in the condensed milk and cream. Bring to a simmer.

Slowly pour the hot milk and cream mixture into the egg mixture, whisking constantly as you pour.

Strain the egg and milk mixture (to take out any lumps of cooked egg) into a measuring cup with a pouring lip.

Stir in the cardamom and fennel pollen.

Pour the mixture into 4 oz ramekins. Cover each ramekin tightly with foil.

Place the cups into a roasting pan or another deep dish that will hold all the ramekins.

Place the pan in the oven and pour boiling water into the pan so that the ramekins are halfway submerged in water.

Carefully close the oven and bake for about 35 to 45 minutes.

The custards should be set but still jiggly in the center.

Remove from water bath and let cool for 30 minutes. Refrigerate for at least 2 hours before serving.
Notes
If you don't have fennel pollen, just substitute it for ground fennel seeds.
I know it's tedious to reduce milk like I did so feel free to use evaporated milk instead and just substitute half the sugar for brown sugar. The brown sugar should provide a caramelly flavor similar to reduced milk.
This recipe is adapted from the Vanilla Pots De Creme in the Joy of Cooking.
Nutrition
Calories:
440
kcal
Carbohydrates:
60
g
Protein:
9
g
Fat:
19
g
Saturated Fat:
10
g
Polyunsaturated Fat:
1
g
Monounsaturated Fat:
6
g
Cholesterol:
248
mg
Sodium:
114
mg
Potassium:
320
mg
Fiber:
1
g
Sugar:
58
g
Vitamin A:
755
IU
Vitamin C:
2
mg
Calcium:
267
mg
Iron:
1
mg