The Super Bowl is coming up already. That means it's about time for one of my favorite things… Chicken Wings! For this recipe, I use my favorite spice, cumin, and I go easy on the heat for a change.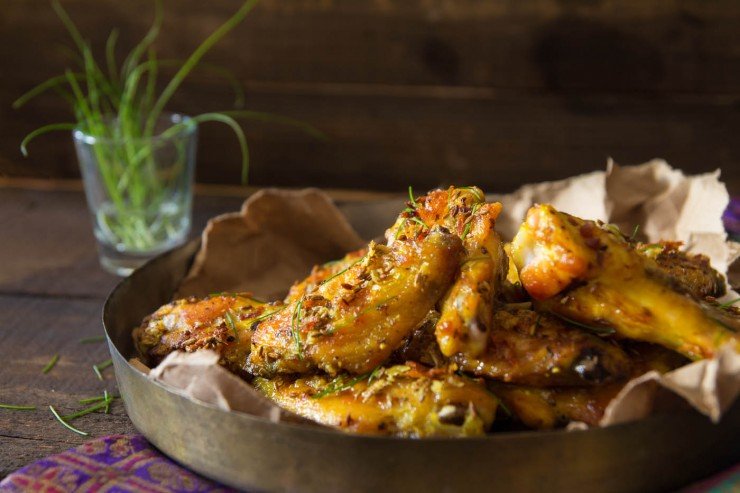 I went to lunch with a couple of my co-workers on Friday and the conversation eventually ended up at football, as it so often does. They started talking about their Super Bowl plans and I, oblivious as always about the game, asked when is it and who's playing? My silly question got me laughed at pretty hard because it is only a week away. How could I not know know is playing?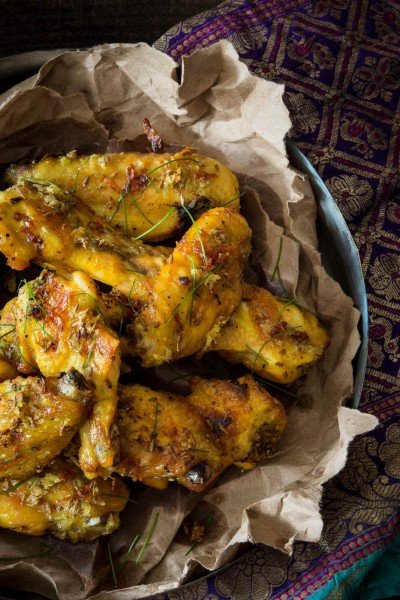 I couldn't believe how quickly it had snuck up on me. I needed to prep for my favorite part of it– the wings and the beer.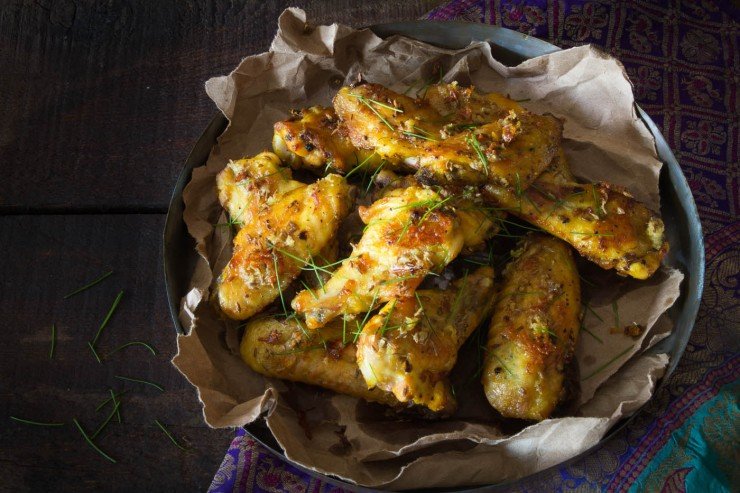 Last year I made Tandoori Chicken Wings. They came out great, and I wanted to do something this year in the same spirit but different. So I came up with these Cumin Chicken Wings (Jeera Chicken Wings). I love the taste of cumin with just about anything!
If you've been following this blog long you might be surprised to see there are no chilies in it. These wings are certainly mild as far as heat goes, but I'm never one to skimp on the spices. They are loaded with flavor from cumin, garlic and chives. If you miss the heat, feel free to add some chopped jalapenos with your garlic, or some chili powder with the cumin.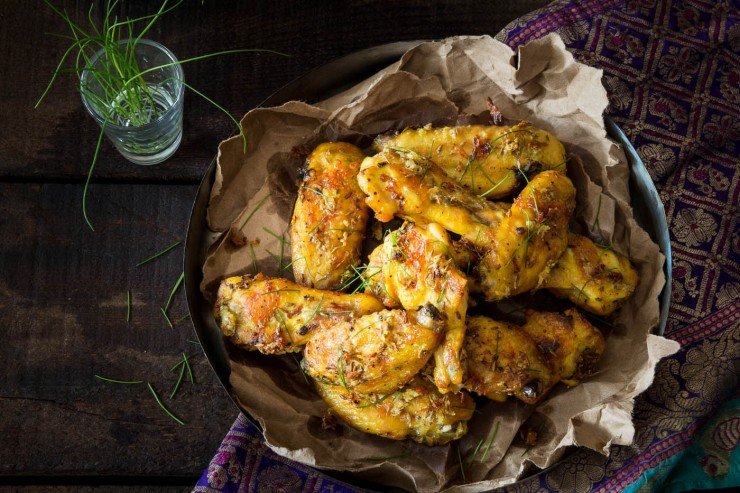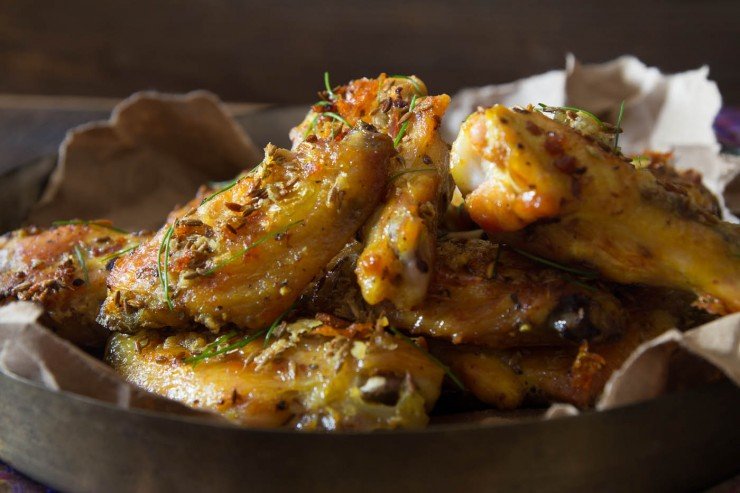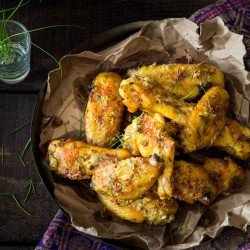 Jeera Chicken Wings (Cumin Chicken Wings)
Cumin chicken wings inspired by Indian flavors
Ingredients
2

tsp

whole cumin seeds

½

tsp

turmeric

½

tsp

coarsely ground black pepper

½

tsp

salt

or to taste

3

tbsp

ghee

1

clove

garlic turned into a paste

a microplane or garlic press works well

12

raw chicken wings

chives for garnish
Instructions
Preheat oven to 425 degrees Fahrenheit.

In a small bowl, mix 1 tsp cumin, turmeric, black pepper, salt and 1 tbsp ghee. (You can substitute melted butter for ghee).

Toss in the chicken wings, mix until they are evenly coated.

Spread them out evenly on a cookie sheet skin side down. Bake for 30 minutes.

Rotate the wings so that the skin side is up and bake for 8 more minutes.

While the wings are baking, heat 2 tbsp ghee, add garlic and 1 tsp cumin. Cook until the mixture sizzles. Set aside until the wings are done.

When the timer's up, remove wings from the over. Spoon the ghee, garlic and cumin sauce over each wing evenly. Bake 5 more minutes.

Garnish with chives.

Serve warm.
Nutrition
Serving:
3
wings
Calories:
103
kcal
Carbohydrates:
1
g
Protein:
0.2
g
Fat:
11
g
Saturated Fat:
7
g
Polyunsaturated Fat:
0.5
g
Monounsaturated Fat:
3
g
Cholesterol:
29
mg
Sodium:
293
mg
Potassium:
24
mg
Fiber:
0.2
g
Sugar:
0.03
g
Vitamin A:
13
IU
Vitamin C:
0.1
mg
Calcium:
10
mg
Iron:
1
mg