What really makes Indian food stand out is the spices. There are hundreds of spices and spice mixtures. I can tell you from our experience with the blog, presenting these spices on paper in an organized way that is compelling and makes sense is always a challenge. In Spices & Seasons: Simple, Sustainable Indian Flavors
, Rinku Bhattacharya does just that.
She is originally from Calcutta, but now lives in a New York state. Her approach is to respect the seasons and the available fruits and vegetables on hand. Like many of us, she prefers to get her vegetables from the farmers market (or even grow it herself) or to buy organic, but will compromise from time to time for ingredients that are available at the grocery store but are not necessarily organic.
Her approach means she respects the seasons. And she has organized her book in just this way. It would be impractical to simply divide the book up by seasons, what she has done is more of a hybrid between seasons and courses, that makes for a natural read and you certainly can read her book through. Every recipe begins with a paragraph to describe the dish and to explain its place in the culture or on her table.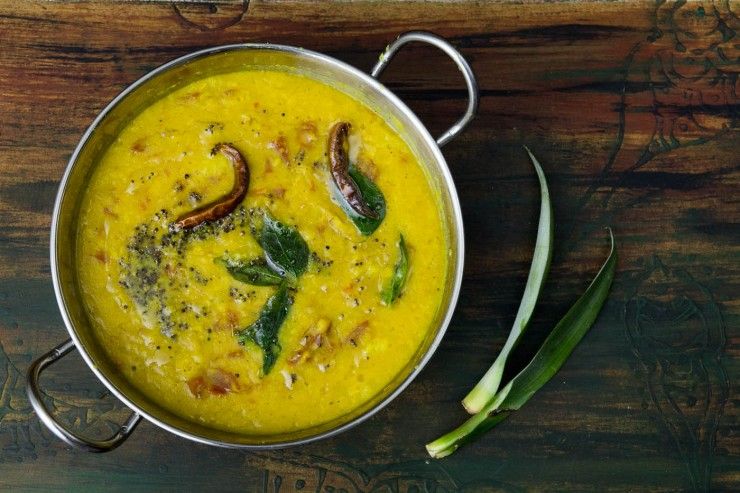 I like particularly her chapter on "Well-Seasoned Festivities: Indian Food for the Holidays." Whenever American holidays come around, I like to come up with Indian-inspired versions of dishes traditional to that holiday. Like Rinku, I've found Thanksgiving to be a bountiful holiday for this sort of play. She offers various poultry dishes, such as Masala Cornish Hens, or "Brined Turkey with Pomegranate Apricot Glaze" that sound so mouthwateringly delicious.
Each chapter opens with an introduction about the season she is focusing on, and often some words about the culture. Sometimes she uses the ragas (a traditional, religious type of music) to describe the seasons, other times briefly describes stories from the Mahabharata, such as when Lord Krishna gifted Draupadi a cooking pot that would constantly replenish itself until she had finished her meal. Imagine such a convenience when you are entertaining a large crowd!
She also offers a great introduction to Indian breads. In truth, it would take a whole book, and a very large one at that, to really describe all of the Indian breads out there. There are yeast breads, such as naan, and non-yeast breads such as roti and paratha, there are stuffed parathas and puris and dosas. She has enough of them in her book to provide a good basis, as well as her inventions that take a western influence, such as cornbread and a garlic bread.
Both Steve and I really enjoyed this cookbook. Rinku is super creative with the ingredients available to her while still maintaining a strong connection to the dishes and techniques of her native India.
We made the Spicy Lentil Broth with Pineapple and absolutely loved it. It's a South Indian style rasam made with pineapple instead of the tomato and tamarind broth that I am familiar with. I had never had nor was I aware of such a dish. I loved it! Later, Rinku informed me that pineapple is actually a common variation of the traditional rasam. That is good to know, especially because it's so delicious!
We also made Rinku's Black Pepper and Fenugreek spice mix. It is amazing with just about anything, including added to a simple potato hash.
If you are interested in inspired Indian cooking, I highly recommend this book.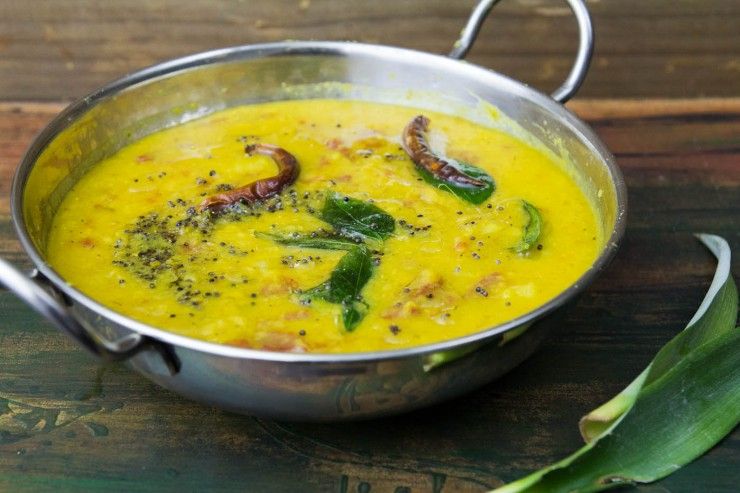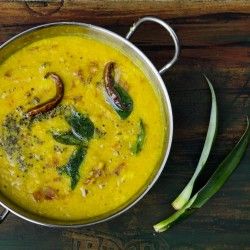 Spicy Lentil Broth with Pineapple
A South Indian lentil dish with the tropical sweetness of pineapple
Ingredients
¾

cup

yellow split pigeon peas

toor dal

½

tsp

turmeric

1 ½

tsp

fresh ginger paste

1

tsp

salt

2 to

matoes

chopped

1

tsp

cumin seeds

½

tsp

black peppercorns

½

cup

pureed fresh pineapple

½

cup

diced fresh pineapple

1

lime or lemon

Cilantro to garnish

1

tsp

oil

⅛

tsp

asafetida

½

tsp

mustard seeds

2

dried red chilies

8

curry leaves

opt'l
Instructions
Put the pigeon peas, turmeric, ginger paste, salt and 3 cups water in a pressure cooker or large pot and stir. Add the chopped tomatoes.

In a small skillet, lightly dry roast the cumin seeds and black peppercorns until fragrant and slightly darkened and then grind to a powder. Add to the lentil.

Cover lentils and cook under pressure for 15 minutes. (Or simmer for 45 minutes on the stovetop. If you are doing this on the stovetop you may need to add more water, the cooked lentils should be fairly thin in consistency.)

Remove the cover and stir in the pureed and diced pineapples and simmer for 10 minutes.

Cut the lime in half and squeeze in the juice.

Heat the oil in a small pan on medium heat and add the asafetida and mustard seeds and wait until the mustard seeds begin to crackle. Add the dried red chilies and turn on ff the heat. Stir in the curry leaves and immediately pour the oil over the lentils. Garnish with cilantro and serve.
Notes
Our pineapple was especially tart, so I added a couple of teaspoons of sugar to the broth and it really brought out the flavors of the recipe.
Can be served over a bowl of rice.
As mentioned above, this recipe is by Rinku Bhattacharya and can be found in her book, Spices & Seasons: Simple, Sustainable Indian Flavors.
Nutrition
Calories:
96
kcal
Carbohydrates:
18
g
Protein:
4
g
Fat:
2
g
Saturated Fat:
0.2
g
Polyunsaturated Fat:
1
g
Monounsaturated Fat:
1
g
Trans Fat:
0.01
g
Sodium:
590
mg
Potassium:
410
mg
Fiber:
4
g
Sugar:
7
g
Vitamin A:
837
IU
Vitamin C:
101
mg
Calcium:
46
mg
Iron:
1
mg
Disclaimer: While we were furnished with a copy of Spices and Seasons for review, our opinions are our own. Also, we are members of Amazon affiliate program and receive a small commission if you follow any links to Amazon on our site and make a purchase (thank you for supporting us!).