How I Do My Food Photography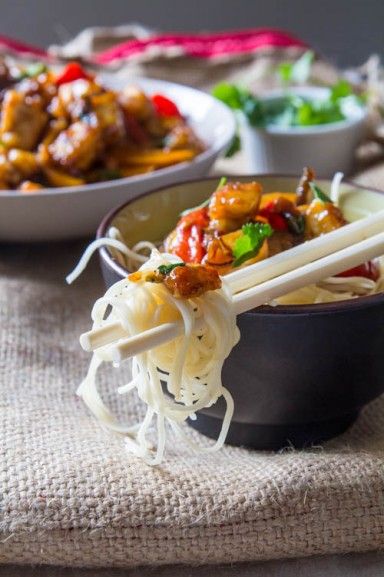 My passion for photography goes back to my freshman year of high school when I took a photography class. I wasn't even supposed to be able to get into the class. My school let us choose three electives and then they used some secret algorithm to create everyone's schedules. Photography was very much a high demand class and freshman got last priority. I've always thought I got in because of a dumb algorithm. Photography was my third choice. I think because I didn't get my first or second choice I had to get my third and it didn't matter that I was a freshman being put in one of the most sought after classes. According to this algorithm, freshman had to get the class they wanted least.
Photography class was such a great experience. We had a darkroom. Two darkrooms, actually. One that was pitch black used for developing film, and one that had dim amber lights. In that room we used projectors and photo paper to create black and white photos. There were all sorts of rumors about things that went on in the film developing room, but I'll leave you to guess about what high school students might do when left alone together in a pitch black room.
Photography has changed so much in the decade and half since then. Digital cameras were just coming out back then. My dad had one that was a half megapixel, and pretty expensive. As a high school freshman I read the Ansel Adams series of photography books. Everything in them was still relevant at the time. I looked at them again last year and almost nothing was. These books by the great master that once fascinated me were sadly dated and nearly unreadable. Even so, I got into digital photography early because we had a scanner and good photo editing software. I used to scan in all of my prints from school.
I've toyed with the idea of being a professional photographer. I wanted to do travel photography for a while. I've done a pretty good amount of wedding and portrait photography for money. But food photography didn't interest me for a very long time. I tend to gravitate toward photography that involves found scenes, rather than setups. I think that is because of the disappointment that comes from a poor setup. I was so easily discouraged whenever I would dabble with food photography and I quickly decided it was not for me.
But then the idea for Indiaphile happened. If you know me at all, then you know how difficult it is for me to pass up an opportunity to learn something new. I took on the challenge of food photography precisely because I knew I was so bad at it, and the opportunity to learn was presenting itself.
Learning food photography was like starting over. Contrary to my expectations, lighting didn't seem to be as forgiving as in portraiture. I still don't know why that is. I resisted using a softbox in the beginning, opting for the less bulky umbrellas, until I finally just pulled it out and used it to capture a mushroom picture that I'm still really pleased with myself over.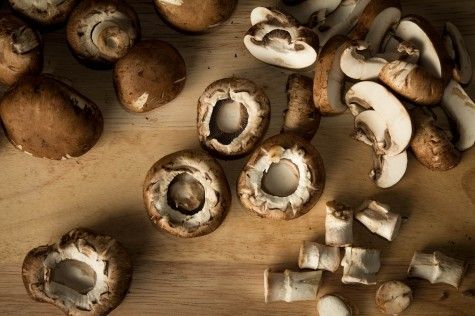 I don't think I'm the best food photographer on the internet. Far from it. But I am pleased with my progress and proud of quite a few of my photos. And I think even if you are a good food photographer, if you are as self-taught I am, there are probably a few things I can share that can help you.
I can't go into everything on this post, it's already getting too long. So to begin I want to talk about what I do that is different than what most food bloggers do… off-camera lighting.
I don't always use off-camera lighting. In fact, for food photography I prefer to use natural light whenever possible. It's faster, less of a hassle and I tend to get better light with it. But it often isn't possible because we cook too late, or it's a cloudy day and our apartment doesn't let in enough light to work with. I very much dislike shooting food at a high ISO, and I rarely use a tripod. Tripods don't give me enough freedom and I don't have one that can shoot down from over the food. Off-camera lighting is my solution.
I use techniques that I learned mainly from Strobist. I also read a lot of great books on the subject. If you are interested in off-camera lighting, I would recommend any or all of these:
I think every photographer should learn off-camera lighting at some point, even if they are not going to pursue it. It's another approach to the most important subject in photography (light). The more you understand light, the better a photographer you are. I seriously believe learning off-camera lighting has made me a better natural light photographer. Being forced to control light helps me to have a better understanding of it, even when I am not able to control it in the same ways.
A few months back I talked a friend into getting into off-camera lighting techniques and I made her this shopping list (which I can proudly say she followed):
Stand
Umbrella Mount: these are all pretty much the same, you don't have to worry much about quality here. Flash Shoe Holder Type B compatible with Canon Speedlite 270EX 430EX and 580EX II
Umbrella or Softbox: Bigger is better. Shoot thru's are usually better. This one is great because it's a reflective or a shoot thru. Shoot thru's work pretty much just like a softbox but some light gets thrown around the room: Westcott 2011 43-Inch Optical White Satin Collapsible with Removable Black Cover Umbrella (Black) The softbox works better but is much more expensive. If you have the money to burn, go for the softbox: Westcott 2331 28-Inch Apollo Flash Kit (Black/Silver)
Flash Triggers: You probably just want a cheapo set like I have, they don't pop off every time but they'll save you hundreds of dollars. I use CowboyStudio NPT-04 4 Channel Wireless Trigger for External Speelights with 1 Trigger and 2 Receivers (NPT-04+extra receiver)A friend of mine uses Cactus brand, it probably doesn't matter which you choose, but if you add to your system you have to keep buying the same brand so they work together.
The Flash: When you are shooting off-camera like with your umbrella, you'll be shooting with the flash in manual mode. So there are some options you can get for around $100 that are always manual. The one flash I recommend for starting out is a fully automatic flash and you can use it as a bounce flash if you have it on the camera, or down the line if you buy a second one you can use one as a flash trigger and the other one as an automatic flash which is nice. So I think it's a good starter flash but it's $225 and comes with the most useless instruction book ever. Sigma EF-610 DG SUPER Electronic Flash for Canon Digital SLR Cameras. The canon equivalent is $580: Here's the same flash for Nikon Sigma EF-610 DG SUPER Electronic Flash for Nikon Digital SLR Cameras. If you go fully manual, you might try this one: Yongnuo YN-560 III Speedlite Flash for Canon & Nikon – GN58 – Built in 2.4Ghz trigger/transceiver with full support for RF602/603 triggers. the thing to look for is a flash that has a lot of power because it has to light up your whole umbrella.
Batteries: I recommend getting a couple of sets of rechargeables, because flashes burn through batteries like no other. They are much more expensive up front, but save money over the long run. There are good batteries and bad ones. Make sure to get NiMH batteries, these are good: Eneloop 2000 mAh typical, 1900 mAh minimum, 1500 cycle, 8 pack AA, Ni-MH Pre-Charged Rechargeable Batteries
This kind of battery actually charges the flash up much faster than an alkaline battery so the flash won't fail as often. Costco often has a nice set of them at a good price that comes with a charger too. You'll also need AAA batteries for your flash triggers, you can get rechargeables for them if you want but it doesn't matter as much. You'll probably forget to turn off the receivers like I do and that can wear out your batteries pretty fast that's why I use rechargeables.
5-in-1 reflector: We use it extensively for both flash and natural light shoots. We usually use the silver reflector, but we also use the white and black sides of it often as well. The brand doesn't matter much, you can sometimes find them really cheap (or really expensive) but it looks like the going rate is about $20. Neewer 110CM 43″ 5-in-1 Collapsible Multi-Disc Light Reflector
Gaffers Tape: The best tape to have around. I always need it when I forget to bring it. It's like duct tape but not quite so strong, comes off of walls easily and doesn't leave a residue. Hosa GFT-526BK 2-Inch Black Gaffer Tape
I'm writing too much already for one post. But I'd like to share a basic setup I did today to give you a preview of the subject. Puja is working on a dish that uses raw mangos (raw as in unripened). Her parents just gave us a half dozen. So I took some pictures. I still had enough light (just barely, had to shoot at iso 1600 and wide open). I did some with natural light coming through our window, some with the flash using the softbox and one with my cell phone because I've always wanted to see how good of results I can get on a cell phone camera with a good setup.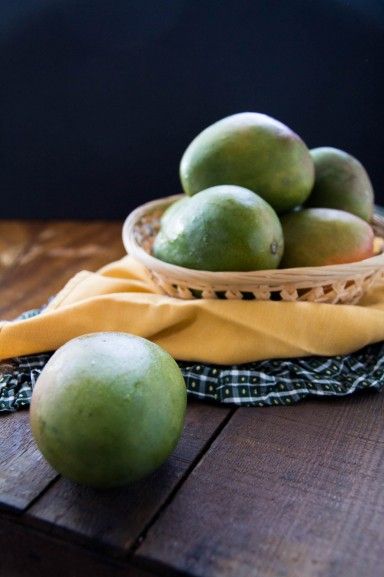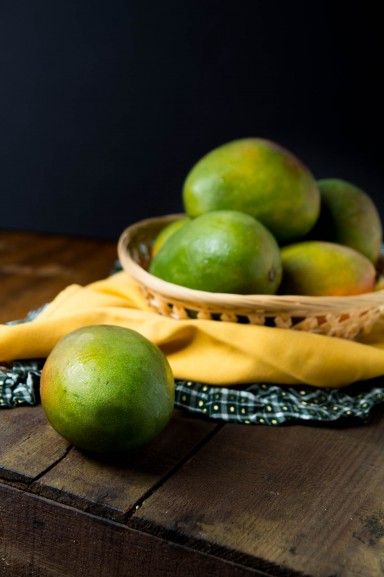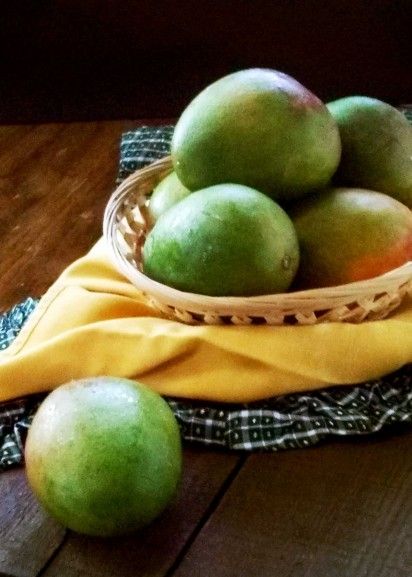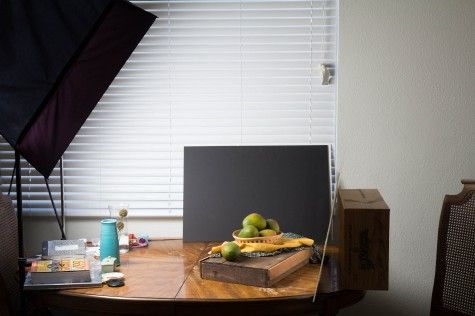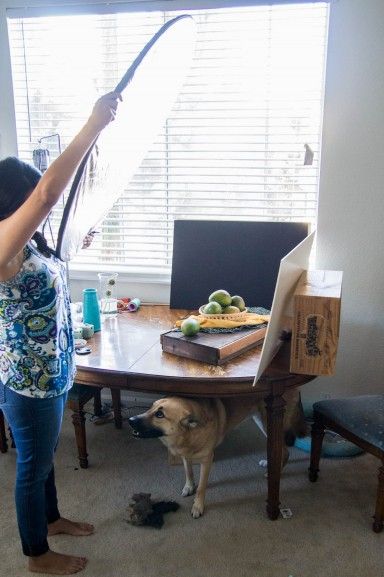 Puja is demonstrating the setup we used for the mangoes in natural light. She holds up the reflector which provides the main source of light. The white poster board you see on the right acts as the reflector. The window light is also large enough to provide a soft overall fill to the back and top.Xar, as usual, is wondering what sort of ridiculousness the humans are up to again.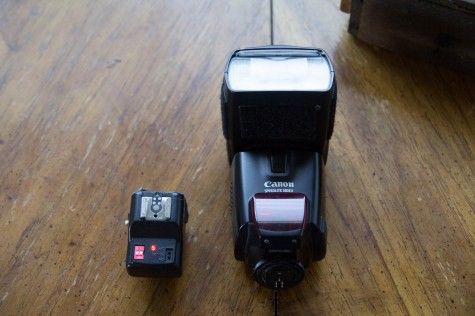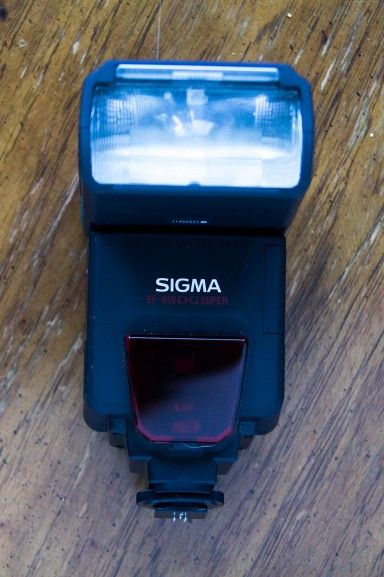 I could really go on and on about this stuff. There is so much I haven't even begun to cover. I wanted to give the basics on how to shoot in manual mode with a flash, how to setup your lighting and so forth. But that's going to have to wait for another time, hopefully very soon! In the meantime, I'd love if you'd throw a question or two at me so I know where to go with this stuff!